How to Install SlideShare on the Android Samsung GALAXY Note 4
How to Install SlideShare on the Android Samsung GALAXY Note 4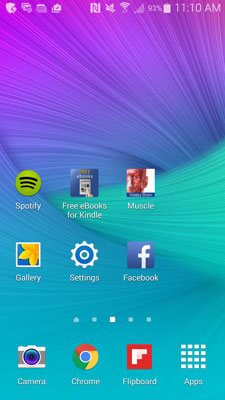 17
From your Samsung GALAXY Note 4 home screen, click the Apps button.
The apps button might appear in a different spot on your home screen depending on how you have configured your phone.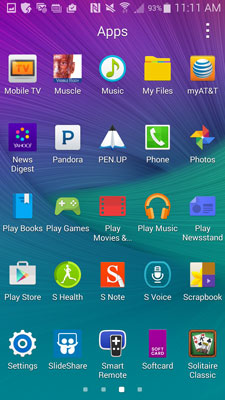 27
Click the Play Store button.
A variety of applications appears on your apps screen depending on what you have already downloaded to your GALAXY Note 4 smartphone.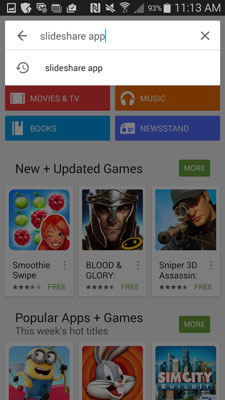 37
In the search box, type slideshare app.
Click the search magnifying glass icon at the bottom.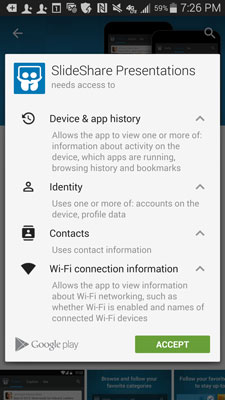 47
Click the green ACCEPT button.
Source: slideshare.net
Click the green OPEN button.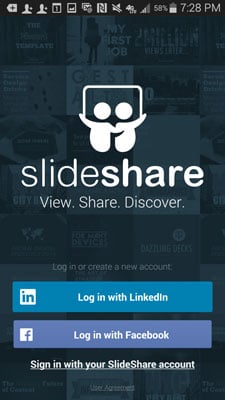 57
Choose your login method.
Source: slideshare.net
You are presented with the following three ways to log in to your new SlideShare account:
Log in with LinkedIn
Log in with Facebook
Sign in with your SlideShare Account
If you login with Facebook, you cannot post to Facebook. You are simply logged into the application.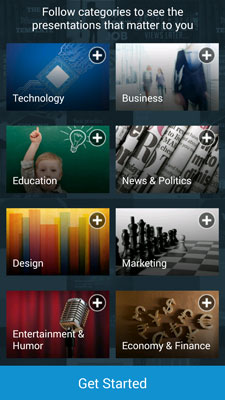 67
Choose from the list of available topics or tap the blue Get Started button.
Source: slideshare.net
Pressing Get Started enables you to immediately create your own slide deck. At this point, you are presented with the mobile app version of SlideShare.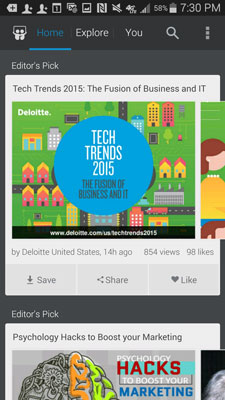 77
Choose from the available menu options.
Source: slideshare.net
Home
Explore
You
Congratulations! You have successfully installed SlideShare on your Samsung GALAXY Note 4 and are ready to share your visions and ideas with slide desk presentations.