How to Add Applications to Your Ning Profile
How to Add Applications to Your Ning Profile
To spruce up your Ning profile, you can add applications that add all sorts of functionality to your profile page. As a Ning network member, you can add applications to your profile very easily: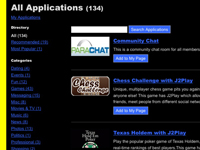 1

Visit your profile page and click the Add Applications link below your profile photo.

The Application Directory, the list of all applications, appears.
2

View the available applications.

If you want to view the recommended applications, click the Recommended link on the left. To look at the Most Popular applications, click the Most Popular link. Or explore all applications by category by clicking the different categories listed below the Categories heading.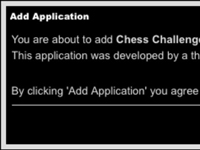 3

When you find an application that you want to add, click the Add to My Page button below it.

A prompt appears, asking you to confirm whether you want to add the application and allowing you to read the Terms of Use.