How to Manage Your MySpace Top Friends
How to Manage Your MySpace Top Friends
The Top Friends section in MySpace includes the friends you specify as the best of the best. Your MySpace Top Friends are front and center when someone stops by your profile page, so knowing how to manage them is a must if you're going to become part of the social MySpace landscape: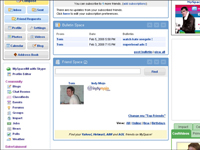 1

Log in to your MySpace account.

Your MySpace profile page opens, with your Friend Space at the bottom.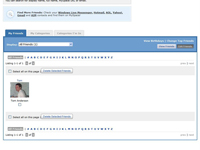 2

Click the Change My Top Friends link in your Friend Space.

The Edit Your Top Friends window appears.
3

Using the drop-down list, select the number of Top Friends you want displayed.

MySpace gives you the option of displaying 4, 8, 12, 16, 20, 24, 28, 32, 36, or 40 Top Friends. Depending on how many you select, the same number of red spaces for friends will be added in your list of friends.
4

Drag the friends you want displayed as your Top Friends into the red Top Friends spots.

You can freely drag any of your friends into any of your Top Friend spaces, which means that you not only need to decide who's in your Top Friends, but you also need to decide who goes where. Who will get the coveted first spot in the upper-left corner? That's for you to decide.
5

Click the Save Top Friends button.

After you save your new Top Friends, your Friend Space on your home page and your Top Friends on your public profile display your changes.