How to Add Annotations to a YouTube Video
How to Add Annotations to a YouTube Video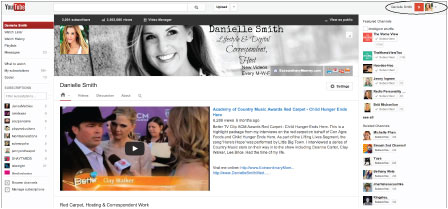 17
Go to your YouTube Channel.
From your main YouTube Channel, click your name in the top-right corner of the page.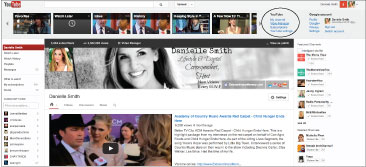 27
Go to Video Manager.
Look for the Video Manager link under the YouTube Heading. Click here. This will take you to a listing of all videos you have created.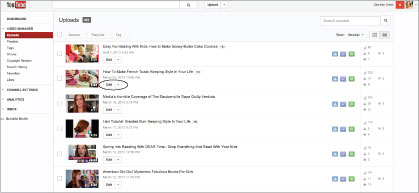 37
Choose a video for annotating.
Of your videos, pick one to which you'd like to add annotations. Click Edit underneath that video. This will take you to the 'back end' of your video, where you initially added your description, title, and tags.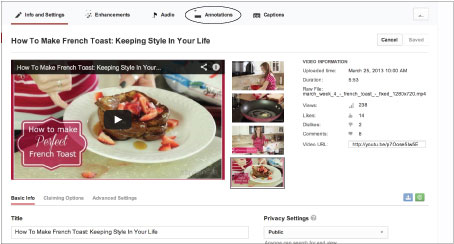 47
Find annotations.
At the top of the page, click Annotations (it's fourth from the left). You see the page where you can choose annotations and begin adding annotations.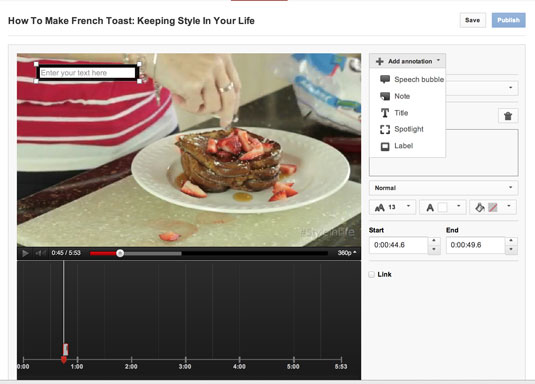 57
Add annotations.
Decide where in the video (at what time) you want to add an annotation. Click Add Annotation at the top right. Decide what kind — speech bubble, text, and so on. Fill in the blanks — how long would you like the annotation to stay up? Fill in what you want it to say. Choose the text color.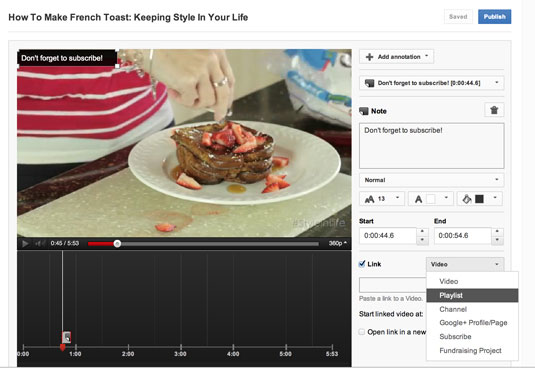 67
Choose links.
If you would like your annotation to link to something specific — for example, if your annotation suggests viewers subscribe, you want to link to your Channel — click the link check box, and then populate WHERE it should link — Video, Playlist, Channel, and so on.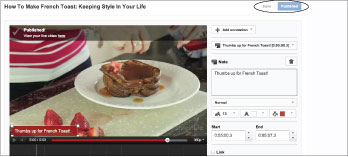 77
Save and publish.
Once you have added your annotations, click Save (at the top right) and then Publish. You will be rewarded with a note telling you the video has been published.