3 Ways to Clear Sidebar Distractions from Your Blog's Design
3 Ways to Clear Sidebar Distractions from Your Blog's Design
Adding certain sidebar content can really distract your blog's readers from your actual blog posts. When designing the sidebar for your blog, choose items that are useful for the reader and helpful to you, too.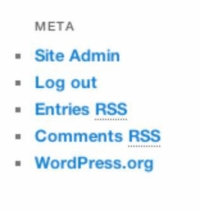 1

Eliminate visual clutter from your blog's sidebar

Too much content can clutter your sidebar, and thus overwhelm the reader. As you design your sidebar, avoid long lists, blog badges, excessive advertising, blinking distractions and administrator-only links:

Whether you list categories, archives, or blogs you like, keep your lists short or convert them to a drop-down list. Avoid including lots of blog badges or ads, which can bury your content. Likewise, moving content is distracting and downright annoying. It's also annoying to links that don't apply, such as administrative links to your login URL.

Thinking about your blog goals helps you prioritize your content and how to present it. A few clearly defined goals also help you decide what not to include.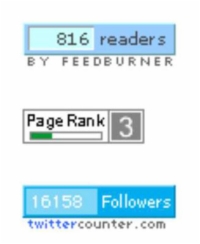 2

Limit counting widgets in your blog's sidebar

Counting widgets display various blog stats, such as RSS feed subscribers, your blog's Google PageRank, or your number of Twitter followers. These counting widgets can serve as social proof that you are a credible, influential blogger although numbers don't always equal someone being truly influential.

However, using too many of them can appear egotistical and look junky as well. Stick with the ones that are really important to you, if any, and ditch the rest.
3

Remove user behavior widgets from your blog's sidebar

Some widgets "watch" people, displaying specific information about a visitor like where they're from or what they're reading. Your reader doesn't see web analytics while they are browsing your blog. If you want to track what posts readers visit, use an analytics program like Google Analytics or StatCounter. Only you see this information, rather than anyone who visits your blog.