Connecting to Your Data in Tableau
Connecting to Your Data in Tableau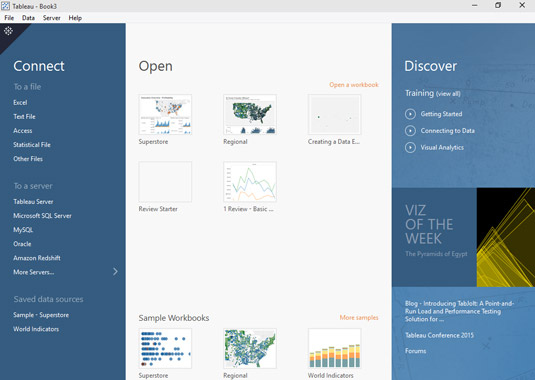 15
Click the Tableau icon on your desktop (or your Start menu) to open the application.
Open Tableau to begin.
Doing so displays the Tableau Start page (you may see different options available).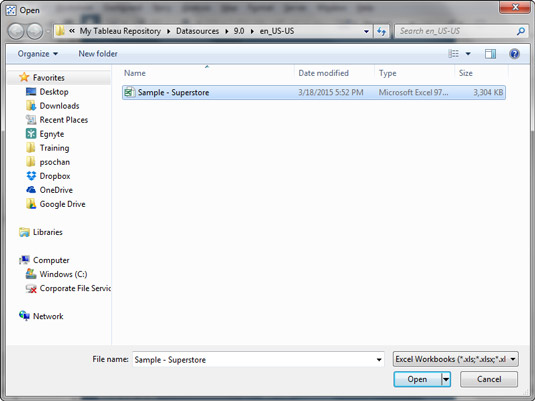 25
In the Connect pane, click the Excel link under the To a File heading to display the Open dialog box.
Use the Open dialog box to locate the Excel worksheet.
The Connect pane is located at the left side of the Start page.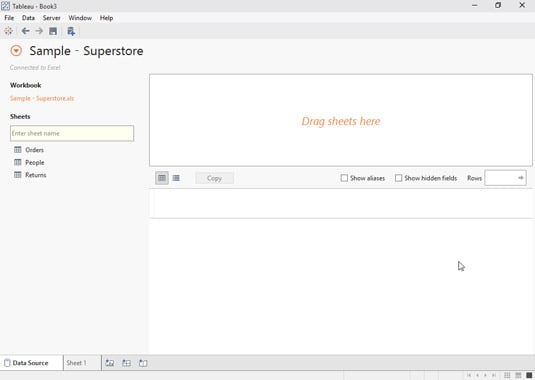 35
Using the Open dialog box, select the Excel worksheet that you want to open, and then click the Open button to continue.
The data source screen enables you to choose the sheet that contains the data you want to use.
In this case, choose the Sample-Superstore worksheet. You may need to navigate to the My Tableau Repository folder in the Datasources directory to find it.
Doing so displays the data source screen.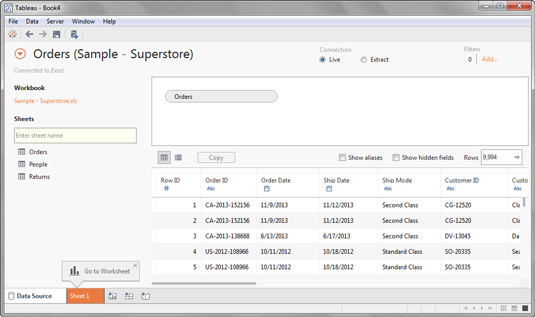 45
Select the Orders sheet from the navigation menu on the left and drag it onto the Drag Sheets Here area.
Drag the sheet into the box so that you can use the data in your analysis.
For this example, you're done with defining our connection and ready to click the Sheet 1 tab in the lower-left corner of the screen.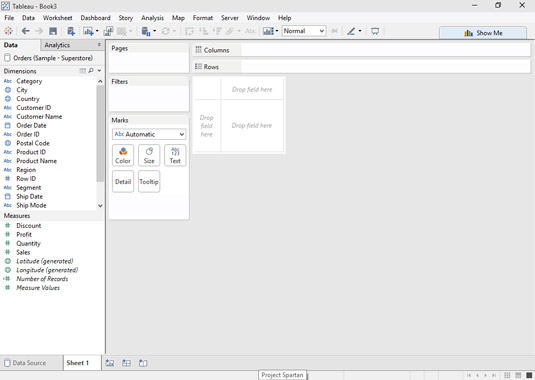 55
A pop-up appears, telling you that you are about to go to the Tableau worksheet associated with the data.
Tableau is now ready to begin analyzing the data in the Orders data source.
This will move you from the Data Source page to the workspace.