How to Use Dubsmash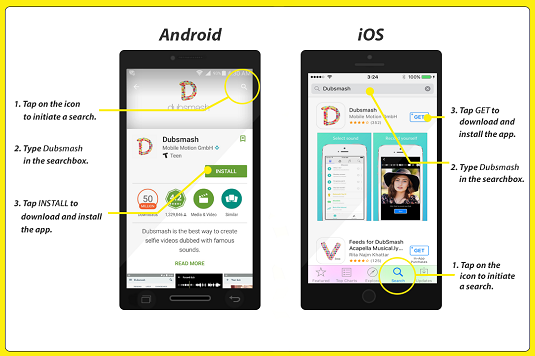 19
Download and install the Dubsmash app to get started.
Downloading Dubsmash is easy.
Dubsmash is free application available for download in the App Store and Google Play. Installing it is simple. Sadly, Dubsmash is not yet available for Windows Phone.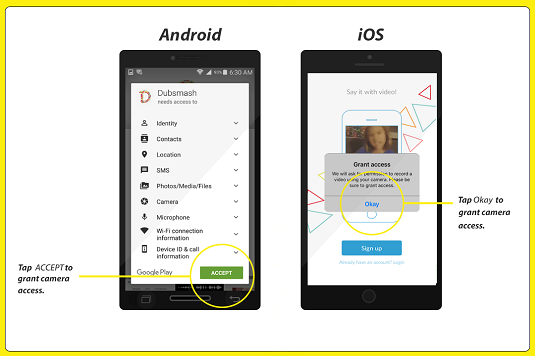 29
Allow permission to access the camera on your mobile device.
Make sure you grant the app access to your camera.
Since Dubsmash is a video editing application, you must allow access to your device's camera or the app will not work. Android devices will be asked to accept during the installation process. iOS devices will have a pop-up asking for access when the application is launched for the first time.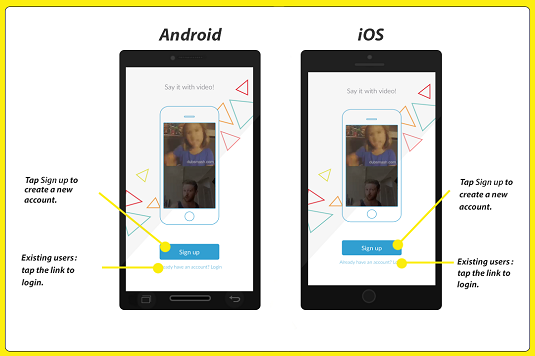 39
Create an account or login to use the Dubsmash application.
Log in to Dubsmash to get started.
In order for Dubsmash to sort and archive your personally uploaded sound bites and Dubsmash videos, it is necessary to create an account. Accounts are free and require you to enter an email, phone number, password, and username to sign up.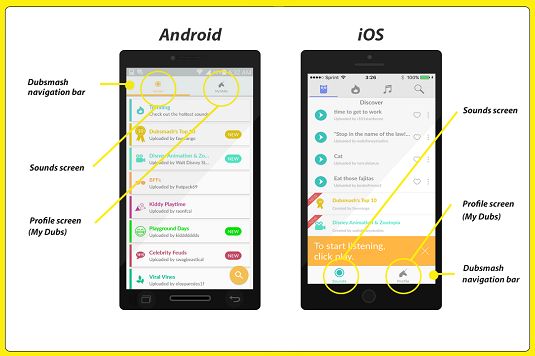 49
Launch Dubsmash and familiarize yourself with the application layout.
Get the lay of the Dubsmash land.
Dubsmash has two main screens: a Sounds screen and a Profile screen. You can access both screens from the navigation bar. You use the Sounds screen to create Dubsmash videos and the Profile screen to find your stored videos.
59
Navigate to the Profile screen to access your Dubsmash videos and profile settings.
Get your Dubsmash creations on the Profile screen.
On the Profile screen, you are presented with all of your Dubsmash videos. You can choose to view your personal content in a list or tile format. You can access your profile and application settings from this screen, as well as search for a specific dub you created in the past. On the profile screen, Android users will be able to create their own sound bites and soundboards.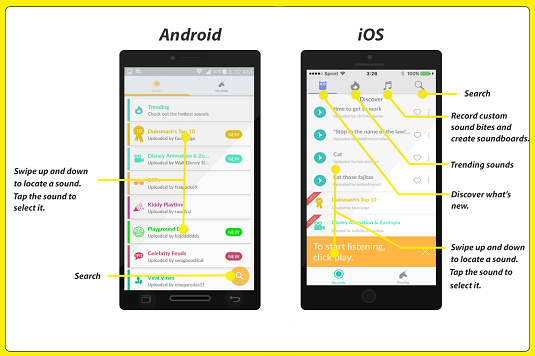 69
Navigate to the Sounds screen and choose a dub.
Grab content on the Sounds screen.
On the Sounds screen, you are presented with an array of different content. The sound bites are arranged in a list format that you can easily swipe up and down to browse through. On iOS devices, the content is also sorted into categories along the top of the screen and has an area to create your own sound bites and soundboards. Tap on a sound bite from the large library of dubs or create your own dub to continue.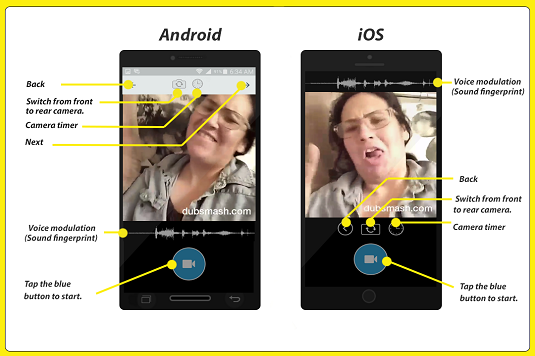 79
Record a video to the sound dub you have selected.
Time to record!
Once you have selected a sound, you will be presented with the camera screen. The app is designed so that you attempt to match your lips to the voice modulation as closely as possible. It is intended for your lip-syncing to look believable.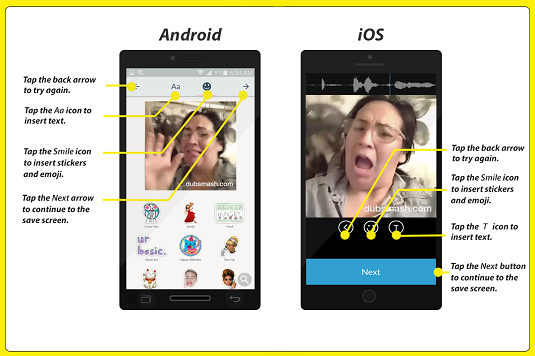 89
Edit your Dubsmash video.
Here is your opportunity to spice up your Dubsmash creation.
After you have recorded your Dubsmash video, the clip will play in a loop. This is your opportunity to add emoji, stickers, and text. Once you are happy with your video clip, tap Next to continue.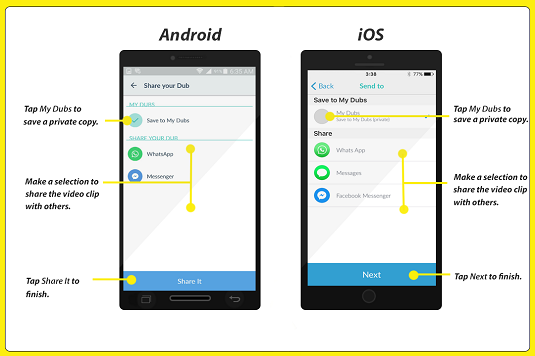 99
Save or share your Dubsmash video.
Save or share your Dubsmash creation.
After you create your video clip, you are navigated to the Save screen. This screen gives you the option to save your Dubsmash video to your profile or to share it immediately through third-party messaging applications such as Facebook Messenger and What's App. Tap your desired selection to save and/or share your hilarious new creation.