How to Edit Movie Clips with Premiere Elements Instant Movies
How to Edit Movie Clips with Premiere Elements Instant Movies

14
Import the clips into a project. Click the Instant Movie button.
It's on the Action bar at the bottom of the interface.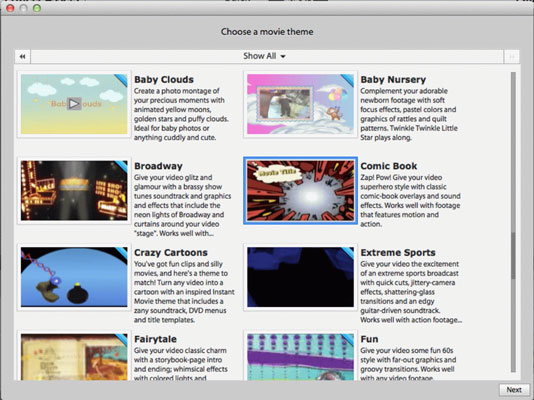 24
Choose one of the themes.
The themes range from Fairytale and Broadway to Music Video and Newsreel. The first time you select one, the program downloads content for the effect. This may take a few minutes.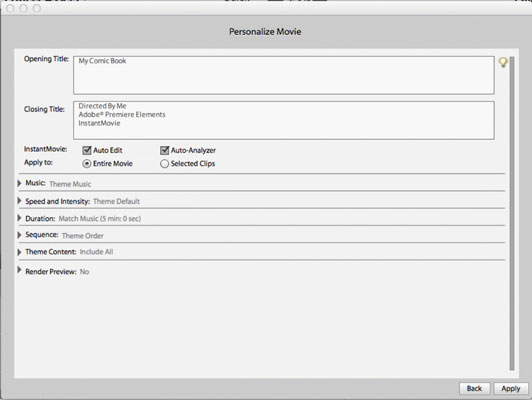 34
Personalize the movie.
You can name the movie, add personal information, and even tweak the music, speed, duration, and theme parameters.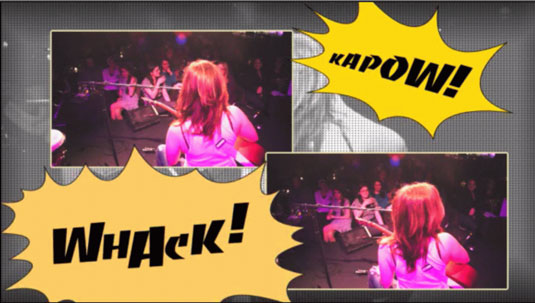 44
Check out the effect.
In the Comic Book mode, notice the panels created by the program.