How to Find and Load Photoshop Elements Actions
How to Find and Load Photoshop Elements Actions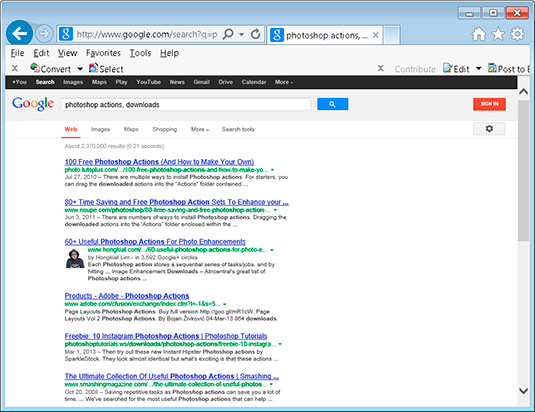 16
Perform a Google, Bing, or Yahoo! search.
Use a search term such as photoshop actions, downloads.

26
Click a URL link in your web browser for a site hosting Actions downloads.
Carefully look over the web page hosting an Action. The Internet is littered with sponsored ads, and it's easy to click a sponsor's link rather than the link to download the Action. Be certain you click a link that downloads an .atn, a .rar, or a .zip file for the Action you want.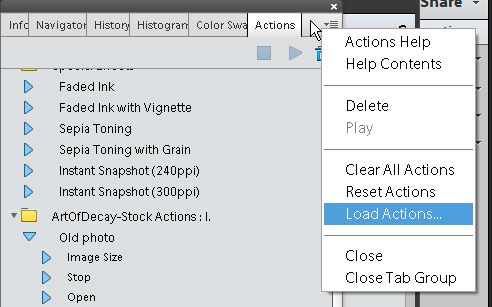 36
Save the downloaded file in any directory you want to use.
You don't need to save the .atn file in your Elements folder. When you have the file located where you want it, open the Actions panel and choose Load Actions.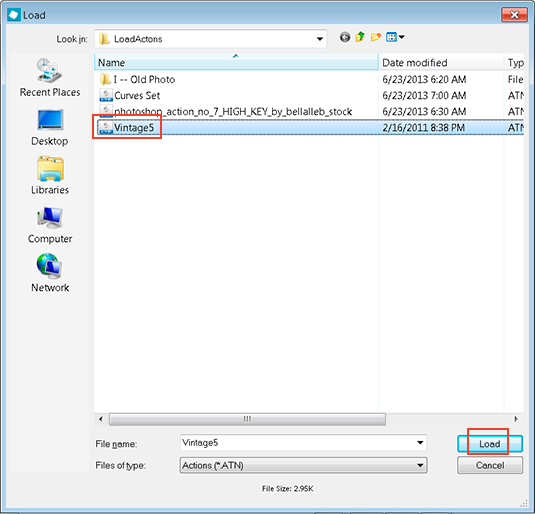 46
In the Load dialog box, navigate to the folder containing the Action, select it, and click the Load button.
Your Action is now loaded into Photoshop Elements.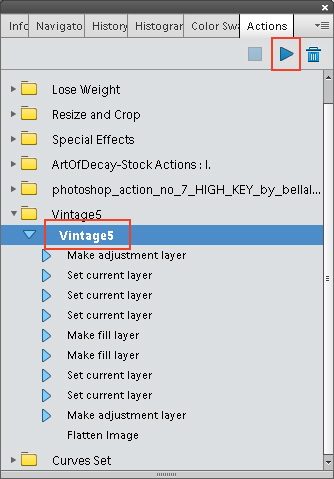 56
Open a photo in the Photo Editor, click the Action you want to play, and click the right-pointing arrow at the top of the Actions panel.
The Action steps are performed in the Elements Photo Editor. Note that some Photoshop Actions may have commands that aren't found in Elements, and therefore you may not be able to use some Actions that you download from the Internet.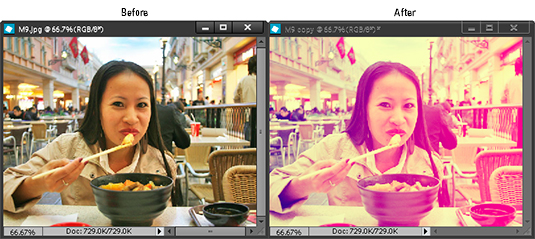 66
Check out the final result.
If the photo appears as you like, save the new edited photo. This example uses the Vintage5 Action. On the left, you see the original photo, and on the right you see the effect created with the Vintage5 Action.