How to Create an Album in the Photoshop Elements Photo Editor
How to Create an Album in the Photoshop Elements Photo Editor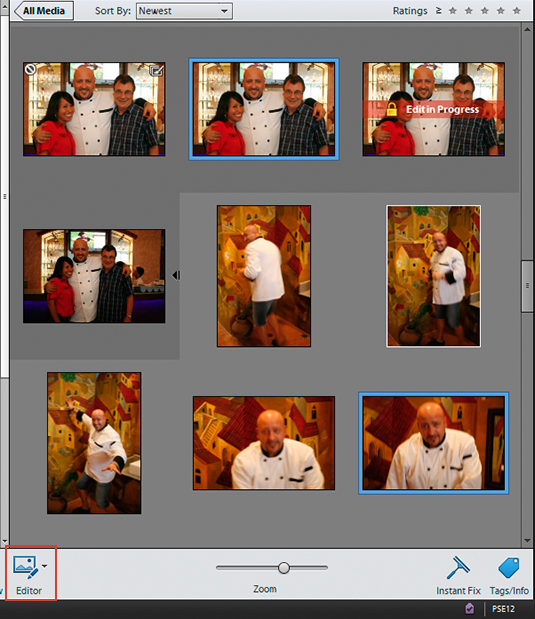 15
Open the Organizer and select photos for an album. Click the Editor icon to open the selected files in the Photo Editor.
Press Ctrl/Command+click to select noncontiguous images in the Media Browser.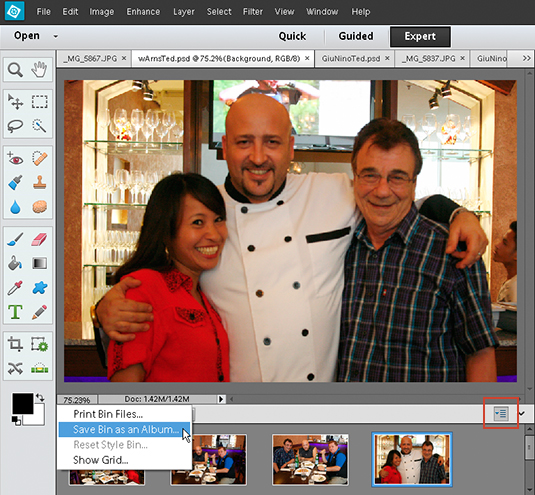 25
Click the Options icon to open a drop-down menu.
Choose Save Bin as an Album.

35
Type a name for the album.
Then click OK.

45
Click the Organizer icon to switch to the Organizer.
You can find the Organizer icon at the bottom of the workspace.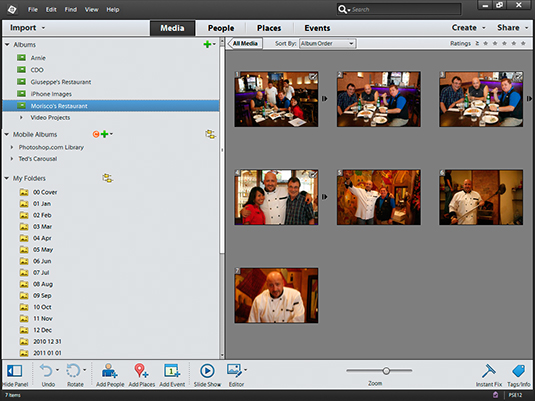 55
Click the album name in the Import panel.
You now see all the photos in the album.