Create an Out-of-Bounds Effect in Photoshop Elements Guided Edit Mode
Create an Out-of-Bounds Effect in Photoshop Elements Guided Edit Mode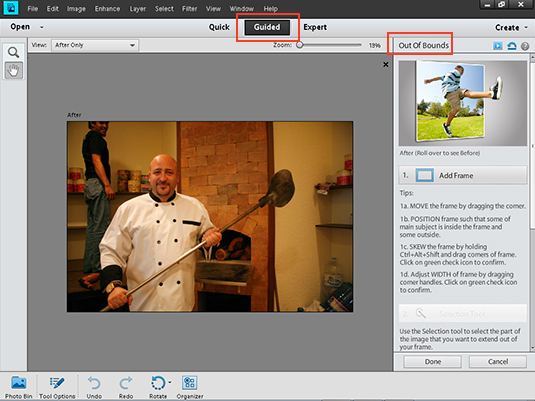 17
Open a photo in the Photo Editor and click the Guided tab at the top to open the Guided panel.
Scroll down the Guided panel to the Photo Play category and click Out of Bounds. Click the Add Frame button in the Guided panel.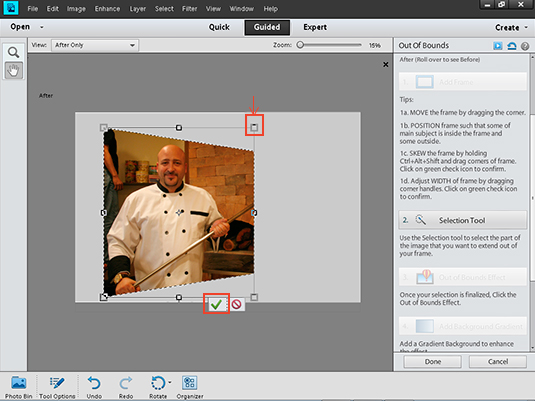 27
Reshape the marquee rectangle by dragging the handles.
Press Ctrl+Alt+Shift or Command+Option+Shift and drag a handle to add perspective and distort the selection. Click the green Commit check mark when you're finished.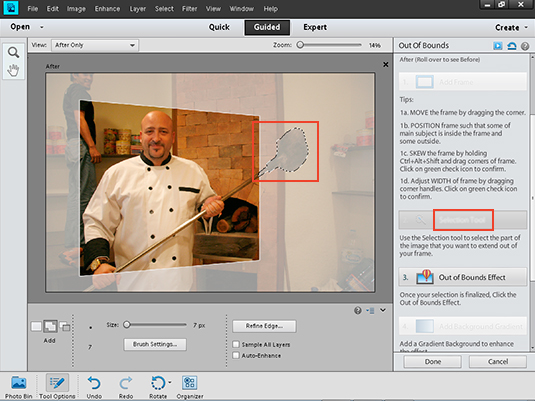 37
Click the Selection Tool button in the Guided panel.
Drag around the area where you want to extend your selection.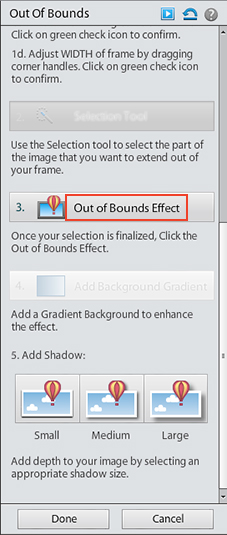 47
Click the Out of Bounds Effect button in the Guided panel.
When you click the Out of Bounds Effect button, the Out of Bounds tools and options appear in the panel.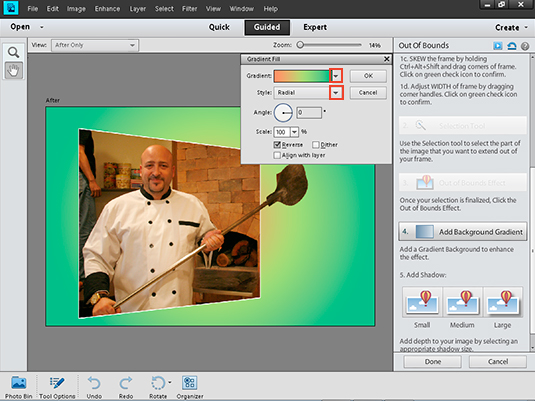 57
Click the Add Background Gradient button and choose a gradient fill from the Gradient drop-down menu on the Gradient Fill panel. Click Style to change from Radial to Linear or vice versa. Click OK to apply the gradient.
This step is optional if you don't want to add a gradient to your out-of-bounds effect.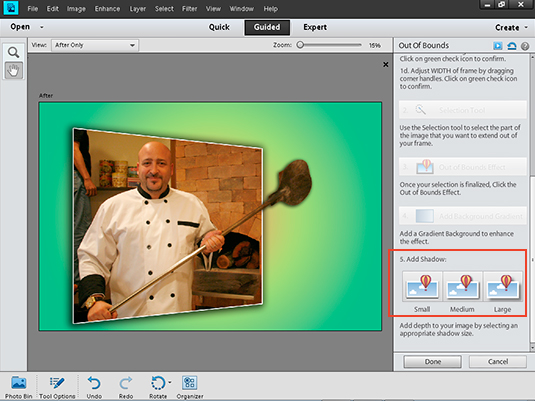 67
Click one of the Add Shadow thumbnails to add a drop shadow.
If you don't want a drop shadow, skip this step.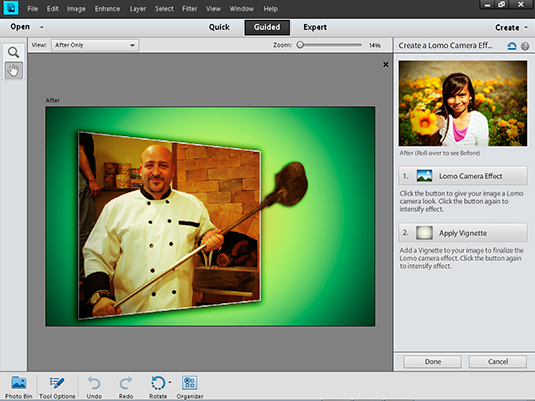 77
Click Done.
You can apply additional guided edits by choosing other options. Here the final image is showing the Lomo Camera Effect.