Using Sweeps for Seamless Backgrounds in Food Photography
Using Sweeps for Seamless Backgrounds in Food Photography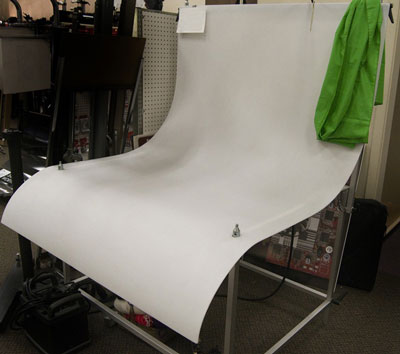 15
Stand-alone shooting tables consist of a metal framework with a plexiglass sweep.
The plexiglass sweep is attached to the table via a clamp or other hardware. These stand-alone shooting tables can range in price from a few hundred dollars to a few thousand dollars and can be found online or at larger photography stores.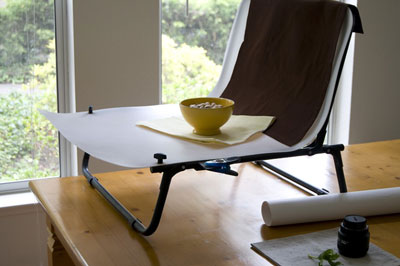 25
A support stand is a smaller version of a shooting table with a small metal support and a plastic sweep.
Support stands are lightweight, portable, and easy to use. They generally run well under $100 and can also be found at larger photography stores or online.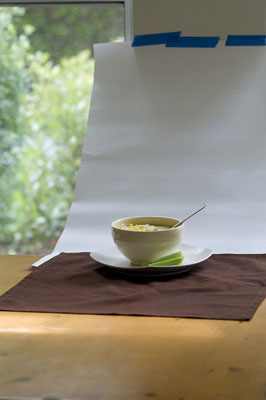 35
A simple roll of paper can provide exactly the look you need in a pinch.
This super-simple sweep is created by taping paper from a table up to a wall or background to create a curve. This low-cost option runs just a few dollars for a 3- to 4-foot length of paper.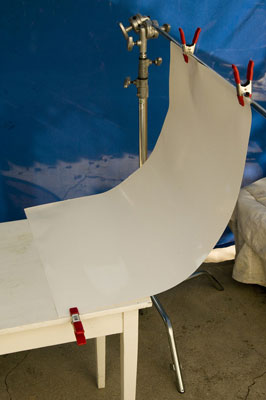 45
You can lay a flexible sheet of plexiglass over a table and curve the back up at an approximate 90 degree angle.
You'll need some background stands, poles, or other framework and some heavy-duty clamps to attach the plexiglass to the table. Plexiglass sheet prices run about $30 to $40. You can find these sheets at specialty plastics shops or at some big box home improvement stores.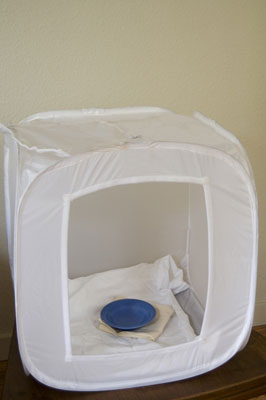 55
A light box tent is typically a box or circle of white fabric with one side open or partially open.
Because of the small size and lack of openness, light box tents are a little difficult to deal with for food photos. However, they can produce a nice, diffused quality of light. Light box tents usually run in the $100 or less price range.