No-Cost Lighting Tricks to Improve Your Digital Photos
No-Cost Lighting Tricks to Improve Your Digital Photos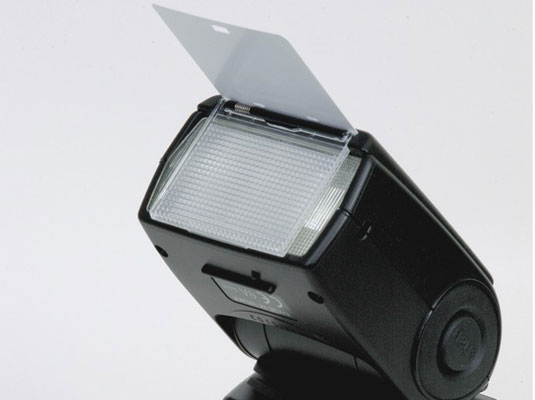 16
Set your flash to bounce mode (point it at the ceiling) and attach a 3-x-5-inch white card to the flash with a rubber band.
Have the card extend 3 or more inches beyond the flash head, as shown in this figure. When you fire the flash, light kicks off the white card to throw some light into your subject's face.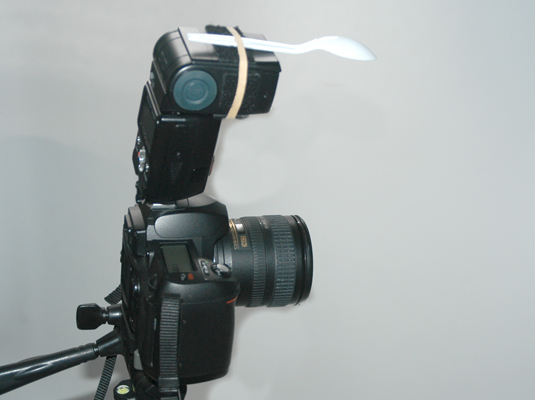 26
Attach a cheap, white plastic spoon to your flash, as this figure shows.
Some photographers say that the curvature of a spoon throws the light out in a curve to provide a pleasing effect.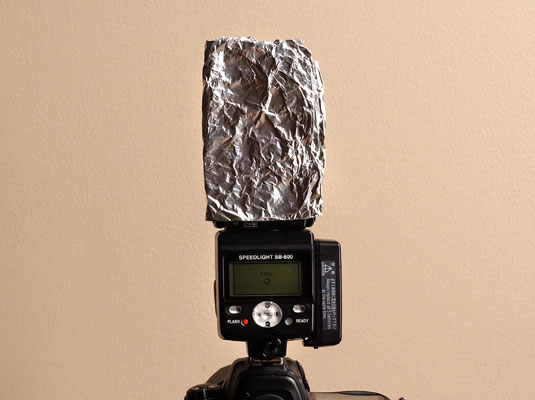 36
Cut a piece of aircraft aluminum in a squarish shape and use hook-and-loop tape.
Use the tape to attach the square to the back of your flash head.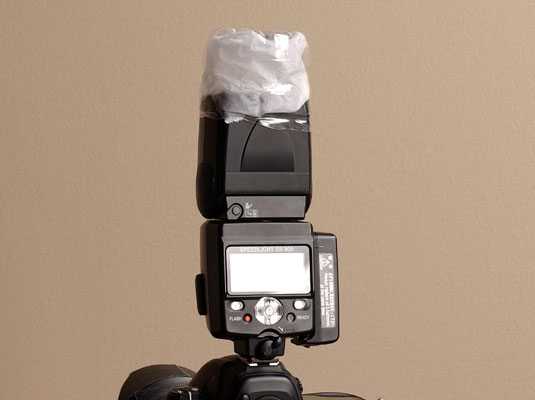 46
Cut the bottom of an empty white frosted plastic bottle whose waist is about the same diameter as your flash head, then snug the waist over the flash head.
You can now shoot with the flash head angled almost vertically with a much softer light, as this figure illustrates.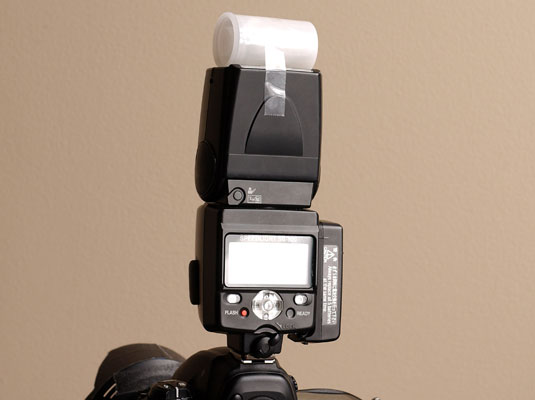 56
Tape a clear 35mm film canister over the flash head (see this figure).
This works best if you have only a small, fixed flash. You can also place a sheet of facial tissue inside the 35mm film canister that you attach to your flash, diffusing (softening) the light a bit. Or you can also use colored tissue papers to change the color of the light the flash produces.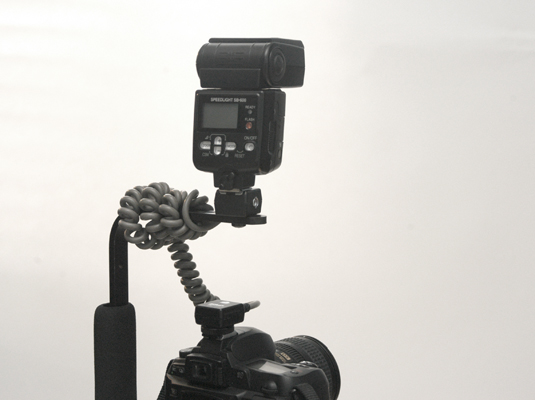 66
Mount your camera and flash onto an L-shaped flash bracket.
Make sure the flash at the top of the L, as shown in this figure.