How to Use Your Digital Camera's Auto-Rotate Feature
How to Use Your Digital Camera's Auto-Rotate Feature
If your camera has an auto-rotate feature, it automatically rotates pictures that you take with a vertical orientation so that they rotate to display properly in the camera's LCD monitor. To use the auto-rotate feature on your digital camera: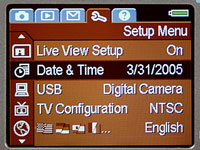 1

Access your camera's setup menu.

You may have to press a button to bring the menu onto your camera's LCD screen. Consult your camera's manual if you can't figure out how to access the menu.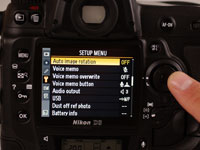 2

Locate the category for image orientation.

Orientation, when talking about an image, is whether it displays in portrait (vertical) or landscape (horizontal) mode.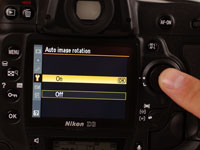 3

Turn the auto-rotate feature (like the one shown in this figure) on.

Select this feature according to your camera's instructions (you may have to press a button to highlight the auto-rotate feature).