How to Copy Your Digital Image Slideshow to DVD
How to Copy Your Digital Image Slideshow to DVD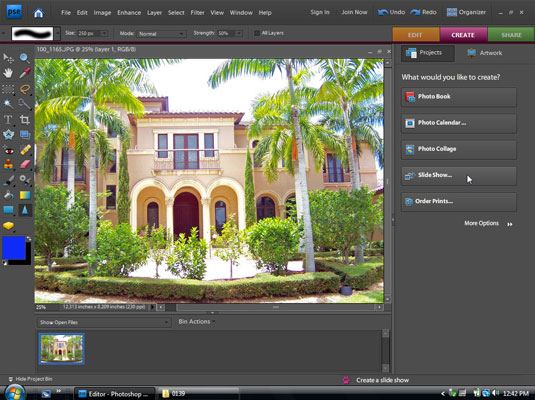 16
Double-click a slideshow in the Elements' Organizer.
The slideshow you selected comes to life.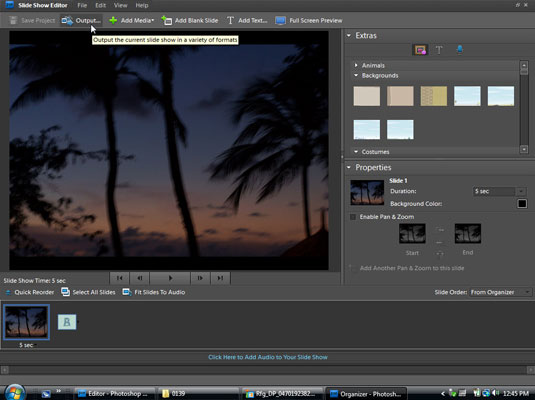 26
Click Output in the Slide Show Editor.
The Output Wizard pops on screen.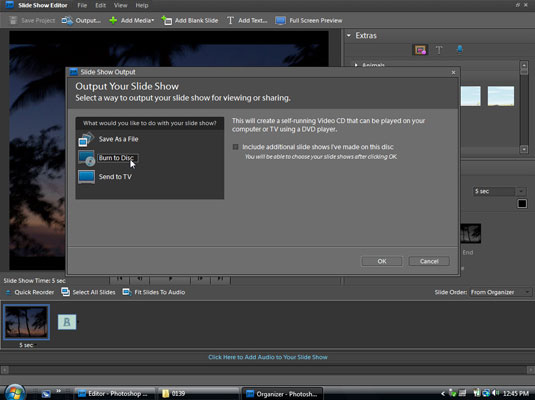 36
Click Burn to Disc.
You'll find this option in the Slide Show Output Wizard.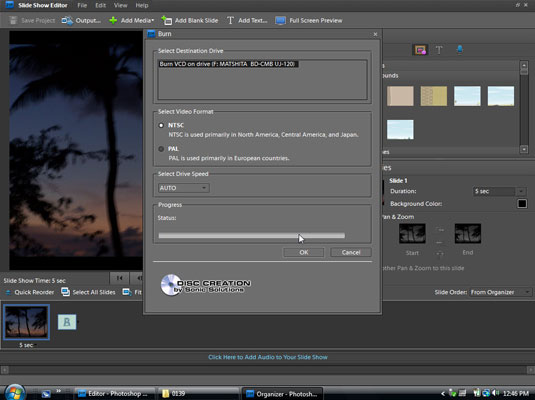 46
Click OK in the first screen in the Slide Show Output Wizard.
You're ready to burn a single slideshow to a disc.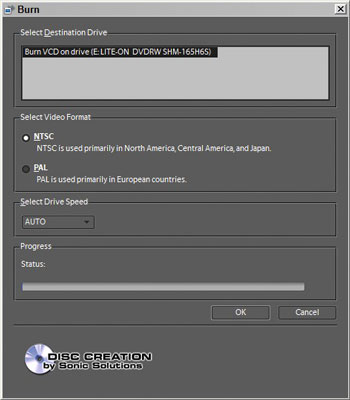 56
Choose a file format and then click OK.
Click either NTSC or PAL for the video format you use, as shown in this figure. The Burn dialog box opens, and the DVD-drive door on your computer opens.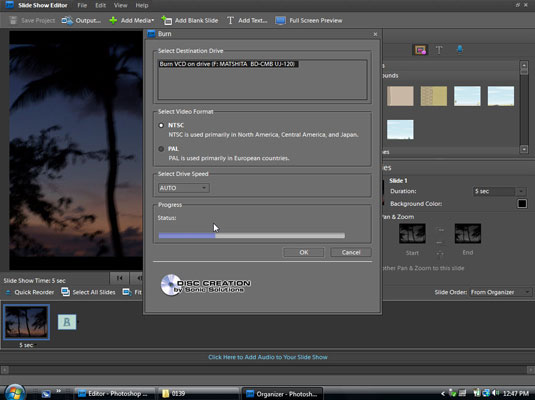 66
Insert a DVD and click OK.
The status bar (see this figure) shows the writing progress.