Setting Printer Options for Your Digital Photos
Setting Printer Options for Your Digital Photos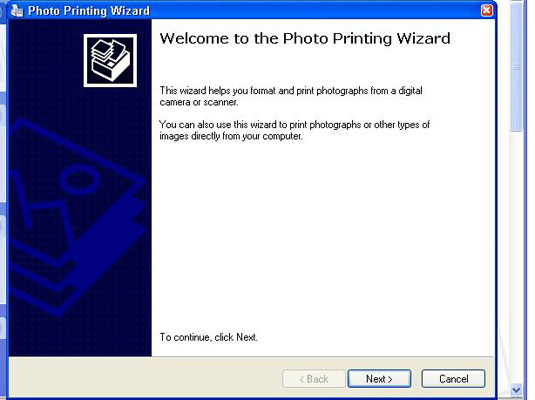 18
Click the Print Pictures link in the Picture Tasks menu.
The Photo Printing Wizard opens.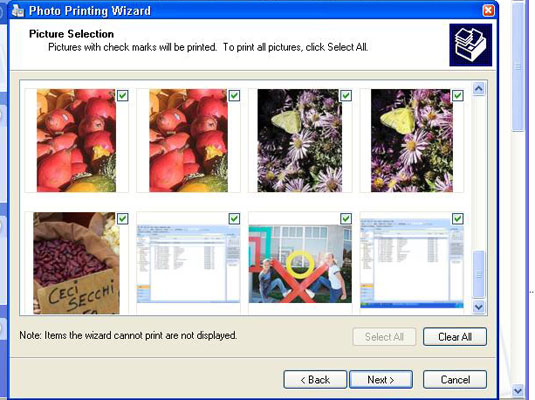 28
Click Next to open the Picture Selection window.
This is where you'll choose a picture to print.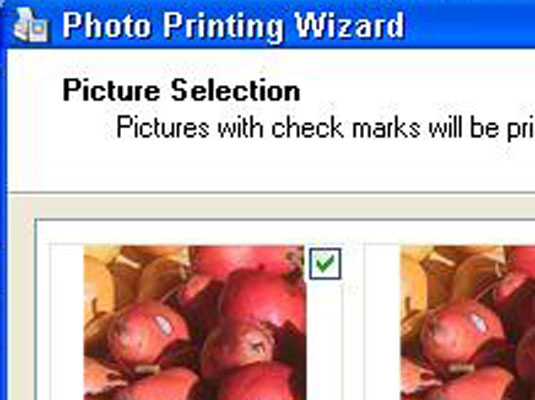 38
Click the small box in the upper-right of the picture icon of the photo you want to print.
This selects the photo.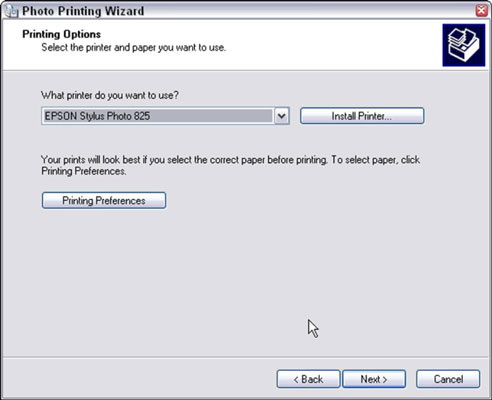 48
Click Next to open the Printing Options window.
In the Printing Options window, you can specify the printer you want to use.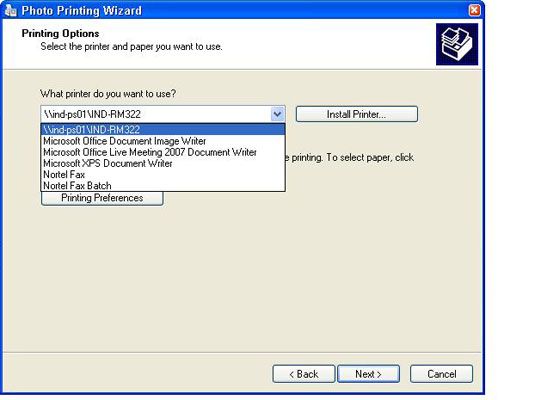 58
Select a printer from the What Printer Do You Want to Use drop-down list.
You can also install a printer by clicking the Install Printer button.
68
Click the Printing Preferences button to open your printer's Properties window.
Your printer's Properties window Main tab allows you to specify some general options, including Quality Type, Paper Options, Print Options, Ink Levels, and Orientation settings.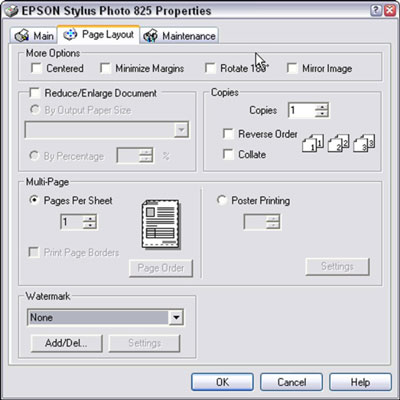 78
Select the appropriate Main tab options, and then select the Page Layout tab.
Tell your printer how you want your picture to look on paper in the Page Layout tab. You can adjust the orientation and size, specify the number of copies, and even include a watermark.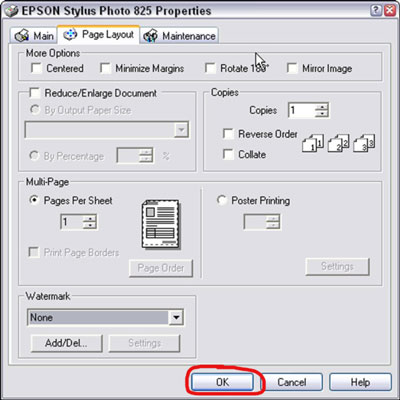 88
Make your selections on the Page Layout tab, then click OK.
Your printer is now ready to do its thing.