How to Use the Liquify Filter in Your Image Editor
How to Use the Liquify Filter in Your Image Editor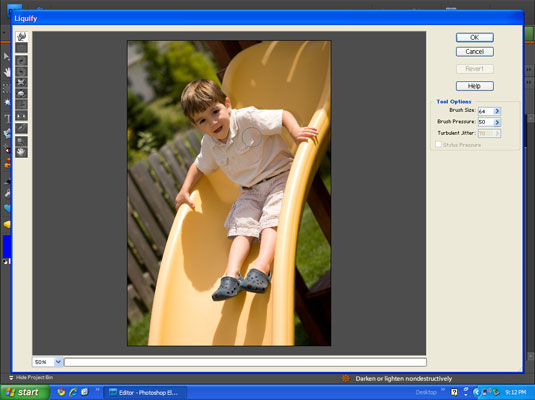 15
Choose Filter→Distort→Liquify.
Your image appears in the Liquify dialog box's preview area.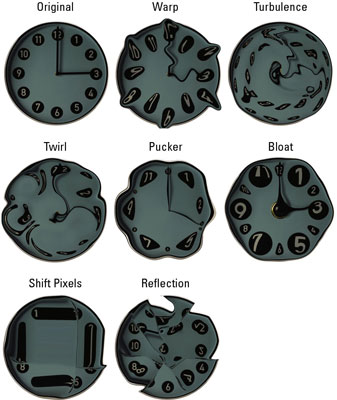 25
Choose your distortion weapon of choice.
The distortion tools include Warp (push pixels forward), Turbulence (randomly jumble your pixels), Twirl Clockwise and Twirl Counterclockwise (rotate pixels), Pucker (pinch your pixels toward the center of the tool), Bloat (push pixels toward the edge of the tool), Shift Pixels (move and adjust pixels in relation to the the tool), Reflection (drag a reversed image of your pixels at a 90-degree angle to the motion of the tool), Zoom (zoom in and out so that you can better see your distortions), Hand (move the image around the preview window).
35
Specify your options in the Tool Options area.
You can set the Brush Size, Brush Pressure, Turbulence Jitter, and Stylus Pressure.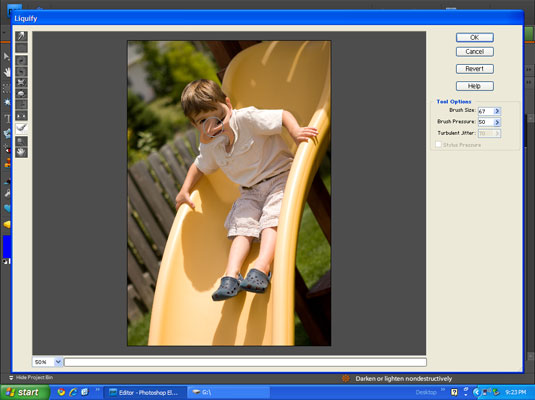 45
Use the Reconstruct tool on the distorted portions of the image that you want to reverse or reconstruct.
The reconstruction occurs faster at the center of the tool's diameter.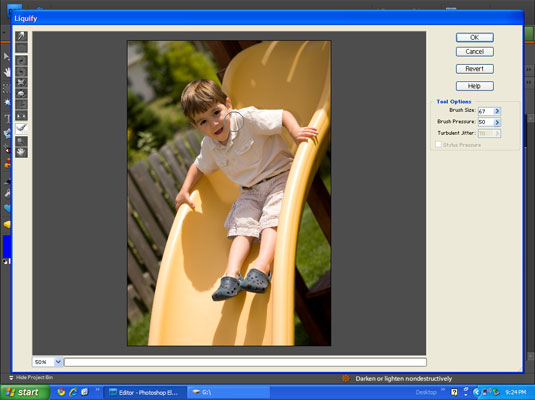 55
Click OK to apply the distortions and close the dialog box.
Your newly distorted image appears, in all its glory.