How to Straighten a Digital Photo in Your Image Editor
How to Straighten a Digital Photo in Your Image Editor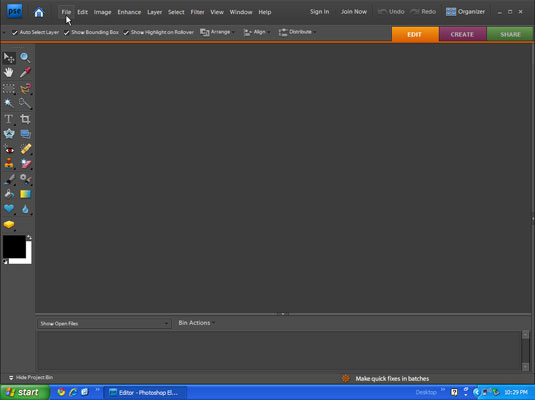 15
Open your image editor.
This figure shows Photoshop Elements, which these steps detail (your image editor is probably similar).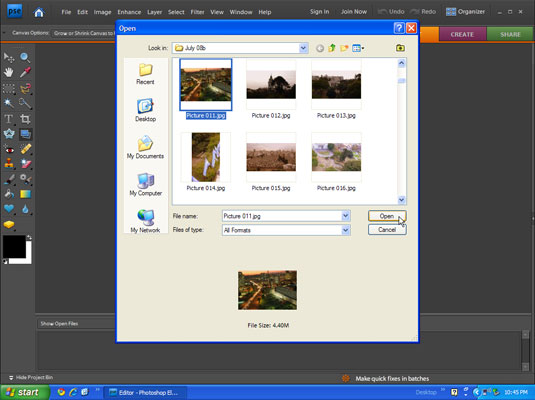 25
Choose File→Open.
The Open dialog box appears. Locate and select your image, then click OK. Your image opens in your image editor.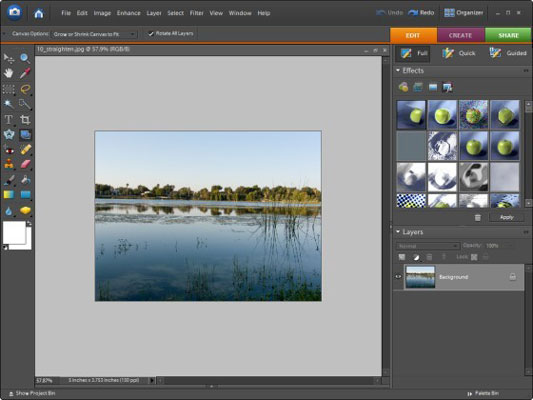 35
Select the Straighten tool (or the similar tool in your program).
The options below the menu bar change.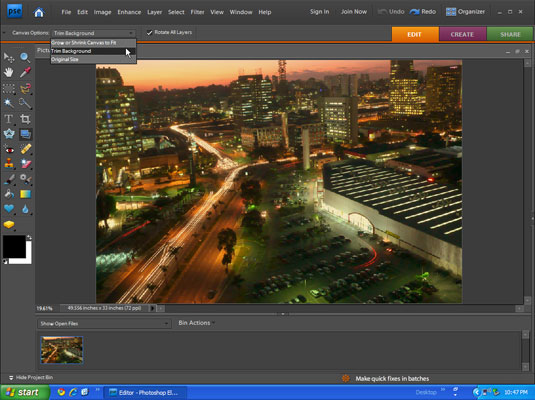 45
Select a canvas option.
This option determines how Photoshop Elements handles the canvas when the image is straightened. You can select Grow or Shrink Canvas to Fit, Crop to Remove Background, or Crop to Original Size.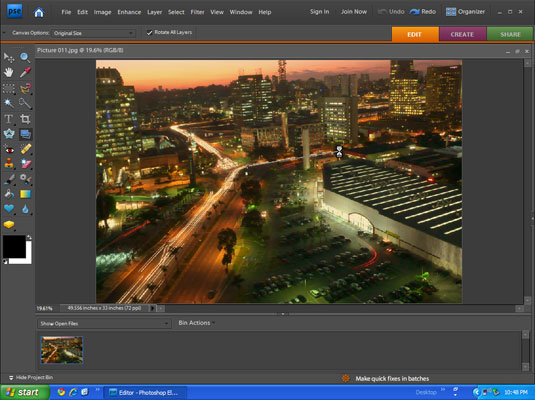 55
Drag the straighten tool along a line you know should be vertical or horizontal.
If you have buildings in your image, drag the tool along the edge of a wall or the roofline. When you release the tool, Photoshop Elements straightens the image.