Correcting Faded Colors in Your Digital Photos
Correcting Faded Colors in Your Digital Photos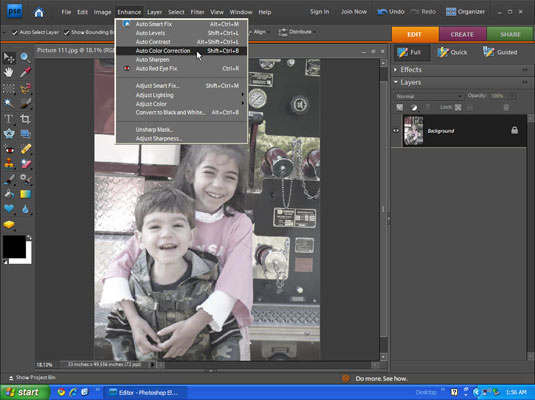 16
Try an automatic color-adjustment tool.
Most image editing applications have several of these tools. For example, this figure shows the menu for Photoshop's Auto Color commands.
If the automatic tools do get the results you want, adjust your color intensity manually.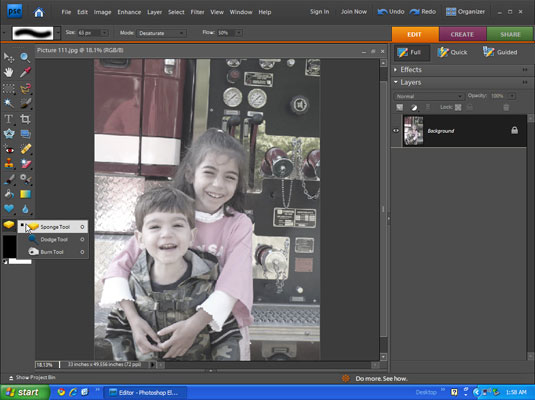 26
Click the Sponge tool to activate it.
You can find this tool on the Tool palette of most image editors, but this figure shows it in Photoshop Elements.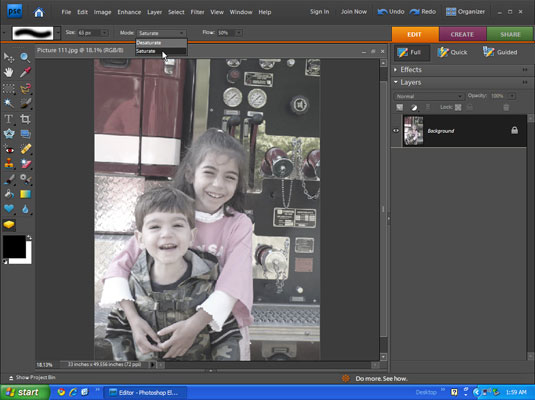 36
Choose Saturate from the Mode drop-down list in the Options bar.
Your image editor may have a different setup, but the option should be there somewhere.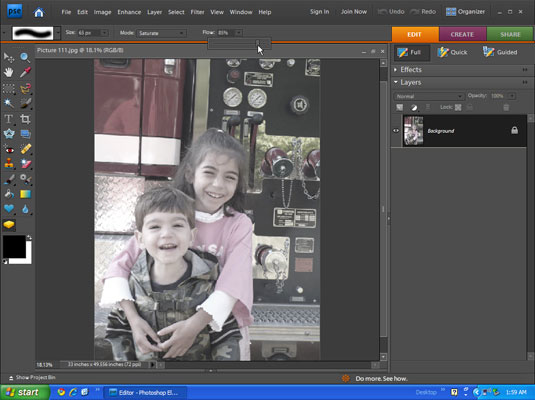 46
Adjust the setting in the toolbar's Flow drop-down list.
Some image editors use Pressure or Opacity to indicate this parameter.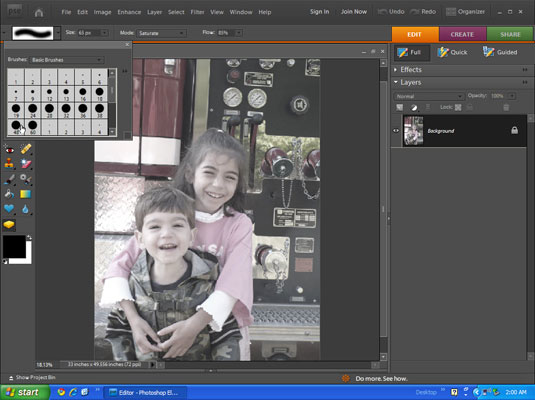 56
Use the image editor's Brush menu to set the brush size for the area to be edited.
Choose a brush that's big enough to do the job without a lot of repeated strokes. Each pass over the same spot increases the effects of the tool in that spot.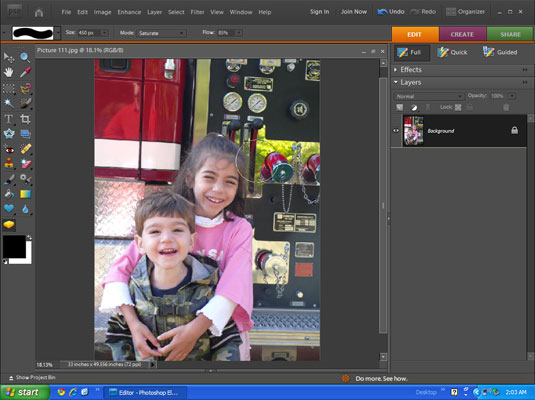 66
Drag your mouse over the area to be sponged.
Be careful not to go over it too many times.