How to Send Wedding Photography Clients' Images through PASS
How to Send Wedding Photography Clients' Images through PASS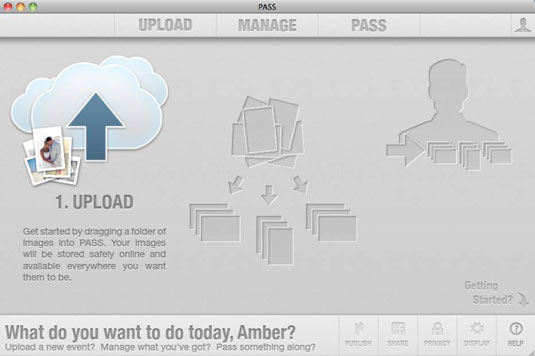 16
Open PASS and click on the Upload tab. Find the folder on your computer with the photos to upload and drag it over to the PASS window.
After confirming that you want the upload to be in high resolution, your images begin to upload and a status report about the upload window keeps track of your progress.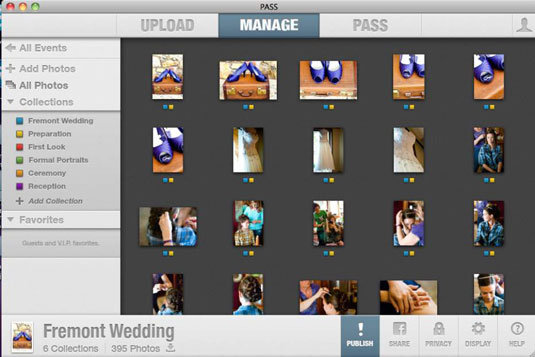 26
When your photos are done uploading, click on Manage at the top of your screen to view the event.
Within this module, you can put the photos into categories such as Preparation, First Look, Formal Portraits, and so on by clicking Add Collection and then dragging your desired images into each collection.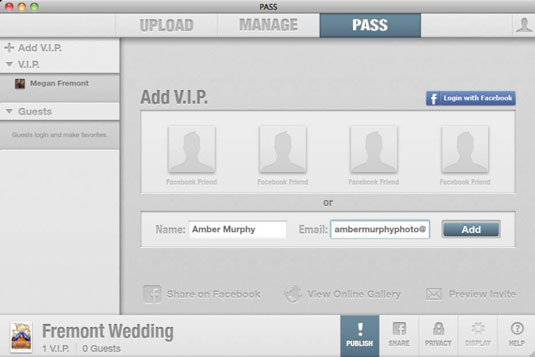 36
After you have finished categorizing your wedding photos, click on the Pass tab to add V.I.P.s to your gallery.
To add V.I.P.s, who are the people to whom you give special permission to do things like view private collections or download all the images, you can enter each person by name and e-mail address or you can log into Facebook and click on each person's profile picture.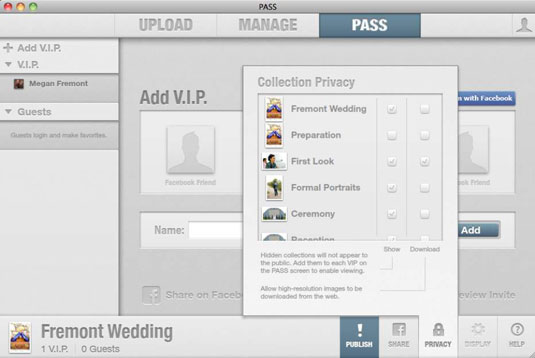 46
When you have finished adding your V.I.P. members, you can edit how much of your gallery you want the rest of the public to be able to see; click on the Privacy tab at the bottom right of your screen to view your options.
When you click on the Privacy tab, a little box pops up that lists each of the collections in that gallery. Next to each collection are two check boxes in a Show column and a Download column. Checking (or unchecking) these boxes determines which collections the public can see, and who can download the images from each collection.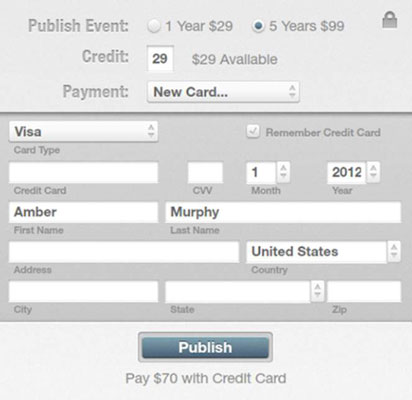 56
To share the gallery, click on the Publish tab, also located at the bottom right of your screen.
A dialog box appears with the option to publish the event for one year for $29 or the option to publish it for five years for $99. Select your preferred option, enter your payment information, and click Publish.
After your event is published, you can share the gallery through e-mail or a Facebook post. Use the Share tab at the bottom of your screen to share the URL link to your photos via email or Facebook.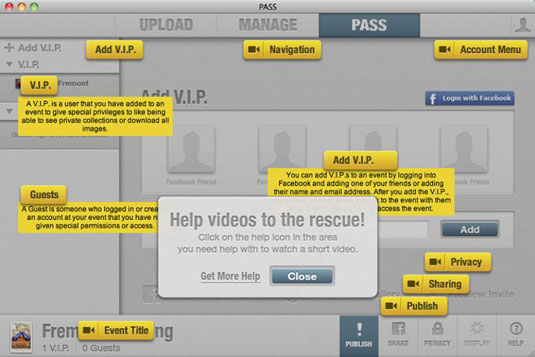 66
Don't be shy about using the Help tab.
If at any point in the process you need help, click on the Help tab at the bottom-right corner of your screen and a little box with the words Have A Question? will appear. If you click on Have A Question?, several little yellow icons appear onscreen that take you to a video about the part of PASS in which you are working.