How to Interpret Digital SLR Histograms
How to Interpret Digital SLR Histograms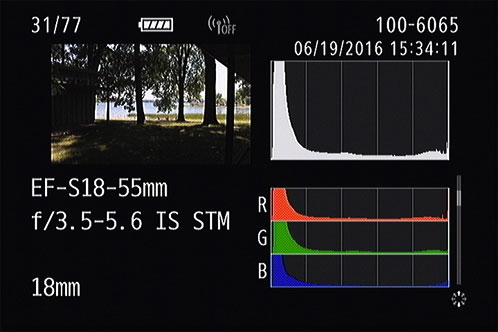 17
Clipped shadows
The figure shows a scene shot from shadows in trees looking toward a lake. Some details in dark regions have been clipped and are lost. The bright areas of the sky make this a very high contrast scene, which is always a challenge to photograph. The photo was underexposed to keep the highlights from blowing out.
Different people use different terminology to refer to clipping. Some say that details get lost in shadows and that highlights are blown out. Each can also be described as clipped because the chart looks cut off, or clipped, at that point.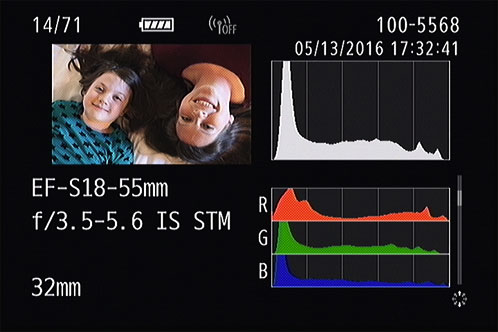 27
Very dark tones
The lighthearted photo is dominated by very dark tones from their hair and clothes. Their skin tones show up as very light reds in that color channel. Overall, the contrast is good, with tones in all regions.
37
Dark tones
The water glimmers with reflected light from the sun but the rest of the scene is largely dark. This shot has very smooth brightness and color histograms.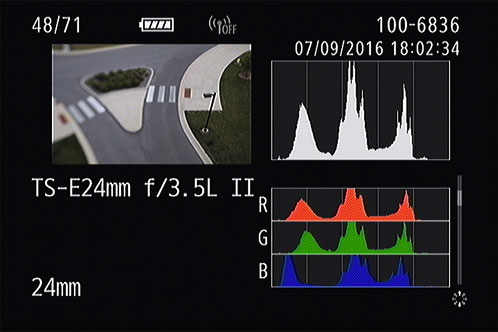 47
Medium tones
Medium tones of the road dominate, followed by lighter tones from the sidewalk and the dark grass. This photo is probably a tad underexposed, as there are few very light tones. Tilt-shift lenses sometimes have unexpected effects on exposure.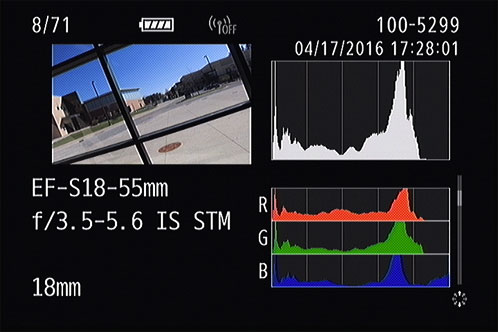 57
Light tones
The brightness histogram shows the photo has a lot of bright tones, but seems to end there. If you look closely at the color histogram you can see that the blue channel is close to, or possibly has, clipped. Very bright single colors can cause this type of problem in a scene. It's better to underexpose a little so that you don't blow out color highlights.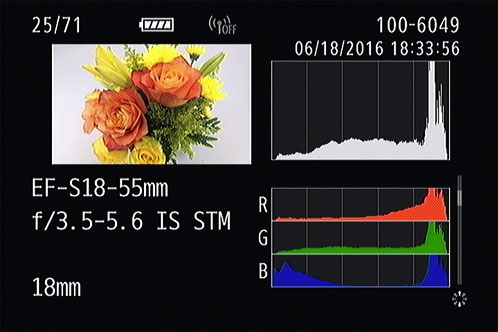 67
Very light tones
The very bright tones of the white background show up in the brightness histogram. However, the flowers are not too dark relative to the rest of the scene. They sit very nicely in the medium to bright tonal region. The bump of dark blues comes from the shadows in the arrangement.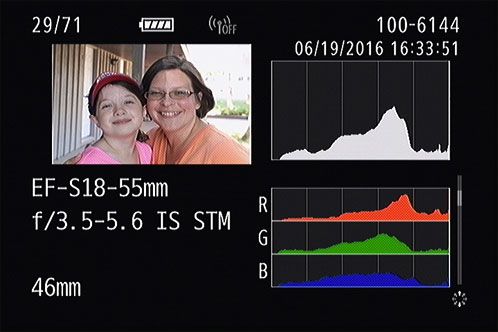 77
Clipped highlights
While the subjects are well lit, the sky is blown out. This is another example of how bright skies can be so troublesome. They extend the contrast ratio of the scene beyond the camera's ability to capture. Bright skies are very hard to control.