Features of the Canon Digital Rebel XTi/400D
Features of the Canon Digital Rebel XTi/400D
Your new Canon Digital Rebel XTi/400D has a host of features and the following figures point them out one by one. An asterisk indicates that a button or control has multiple functions.

Checking out the Canon XTi/400D from the photographer's perspective.

Looking down at some of the main buttons and dials.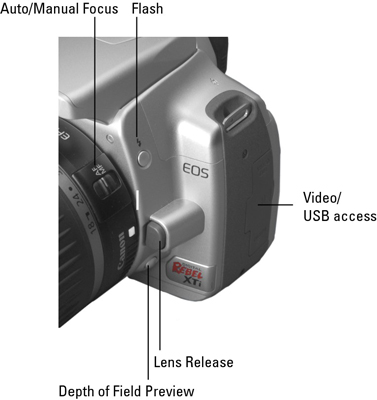 Finding the focus and ports on the front and side of the Canon XTi/400D.