Choosing Movie Recording Settings on a Canon Rebel T3 Series Camera
Choosing Movie Recording Settings on a Canon Rebel T3 Series Camera
After you set the Mode dial to Movie on your Canon EOS Rebel T3 or Canon EOS Rebel T3i camera, you can monitor the most critical recording settings via the Shooting Settings screen. If you don't see the same type of data on your monitor, press the Info button to cycle through different display styles. In Movie mode, you can access the same display options as for regular Live View shooting, with the exception of the one that adds the histogram.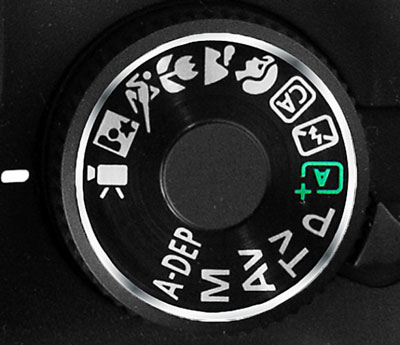 To view the maximum amount of shooting data on your Canon EOS Rebel T3, press the Disp button to cycle to this display.

On a Canon EOS Rebel T3i, the shooting data is displayed like this.
The following list offers some other insights into a few of the screen symbols.
The shots-remaining and Quality settings on the T3i model relate only to still shots you capture during a recording session.

By default, the camera controls the aperture, shutter speed, and ISO for you.

With autoexposure, the exposure meter indicates the amount of Exposure Compensation. Exposure Compensation enables you to request that the camera adjust the brightness of your next recording (on the T3 model) or recording or still shot (on the T3i). If the little white bar under the meter is at the center position, no compensation has been applied.

You can press the AE Lock button to disable automatic exposure adjustment at any time. When you use autoexposure, the camera adjusts exposure during the recording as needed. If you prefer to use the same settings throughout the recording — or to lock in the current settings during the recording — you can use AE (autoexposure) Lock. Just press the AE Lock button. A little asterisk appears in the lower-left corner of the screen, to the left of the exposure meter.

To cancel AE Lock during recording, press the AF Point Selection button.

Autofocus options: Again, you can use either manual focusing or one of the three available Live View autofocusing options. As with Live View still photography, you see a symbol representing the currently selected AF mode even if you set the lens to the MF position for manual focusing.
To adjust recording options, you can go two routes:
Movie Menus 1, 2, and 3: When you set the Mode dial to Movie, you also access three menus of options.

Quick Control screen: You can also adjust some recording options via the Quick Control screen. The icons running down the left side of the screen represent these settings. Most are the same as for Live View still photography: AF mode, Picture Style, White Balance and Auto Lighting Optimizer on the Canon EOS Rebel T3. The T3i model adds the Quality icon, which affects only still pictures that you shoot during a recording, to that list. With the T3i, you also can change the Movie Recording Size, which affects resolution (frame size) and frames per second (fps) and enable or disable digital zoom.