A Collection of Images from Travel Photography In A Day For Dummies
A Collection of Images from Travel Photography In A Day For Dummies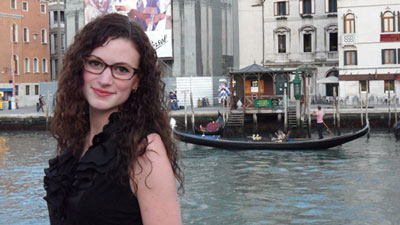 136
A fun shot outside with a point-and-shoot
For an evening at the opera in Venice, a point-and-shoot is handy and very portable. While you may not have the full capabilities of a dSLR, such as interchangeable lenses, a point-and-shoot is very easy to carry and get some great shots.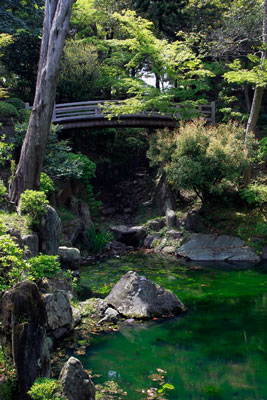 236
Narrow the aperture for nature
A nature scene, such as this one taken on the grounds of the Wakayama Castle in Wakayama, Japan, benefits from a deeper depth of field, where most of the image is in focus. This is accomplished by using a narrower aperture setting—meaning you set it to a higher number such as f/18 or f/22.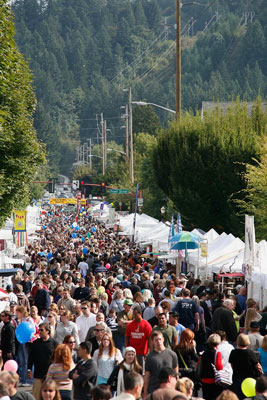 336
Taking photos of large groups of people or places
When shooting large groups of people or places, such as the Salmon Days Festival in Issaquah, Washington, you'll want to obtain a deeper depth of field by using a narrower aperture setting (meaning you set the f/stop to a higher number).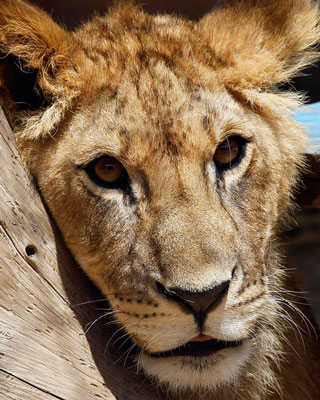 436
Draw the eye to a key feature
A big part of photo composition is creating an image where the viewer is naturally drawn to a key feature of the subject. The eyes of this young lion, photographed in a wildlife rescue program in Amman, Jordan, are central to the overall image and draw the viewer first.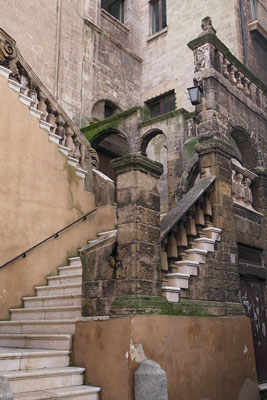 536
Use a normal lens for architecture
Architectural photos, like images of people, often look best without distortion. With architecture, you want to render straight and curved lines in your subject just as they look naturally; they can appear odd when curved, such as when you use a wide-angle lens. Using a normal lens with a focal length averaging in the 40mm to 60mm range produces the best results, such as this image of a staircase in Taranto, Italy.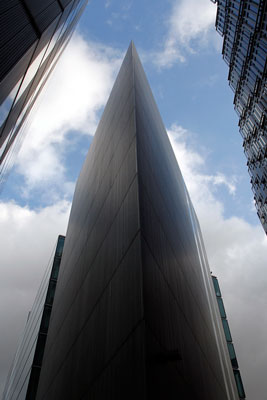 636
Get a unique perspective
Buildings are often best photographed with a normal lens, in the 40 – 60mm range, to ensure the least distortion. Sometimes, however, such as when you stand very close to a structure, you need to use a wide-angle lens to get what you want. Look for interesting angles that can give a dramatic look and feel to your shot, such as this image of a London office building not too far from the London Bridge, which was shot with a 24mm wide-angle lens.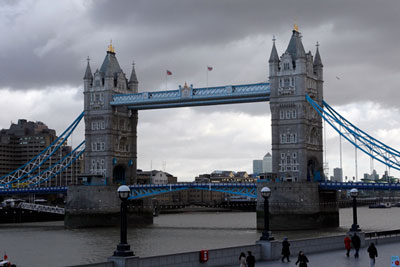 736
Shooting buildings
This image of the London Bridge benefits from using a 55mm focal length, giving it a very natural, realistic reproduction. Moderately deep depth of field at f/11 puts a good portion of the image in focus, and London's notoriously cloudy weather provided for some welcome diffused light.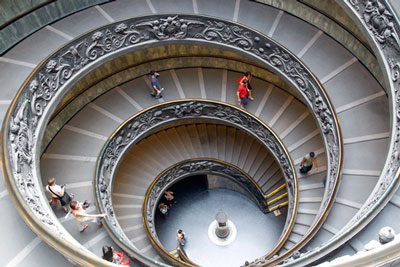 836
Look for natural flow
This staircase in the Vatican Museum in Rome provides its own natural curves and lines, giving the shot a natural and interesting composition and "motion."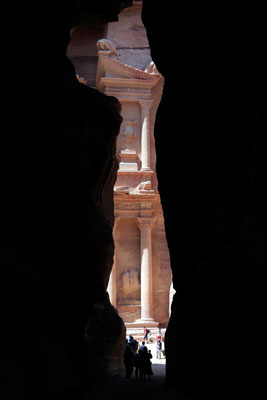 936
Try a reverse silhouette
Jordan's "lost" city of Petra—where Indiana Jones and the Last Crusade was filmed— features deep canyons punctuated by dramatic architectural cliff carvings and dwellings. In this reverse silhouette, the dark canyon frames the long, vertical image of the entrance to the city for a mysterious, dramatic effect. The exposure was set for the sunlit city, which then underexposed the canyon walls.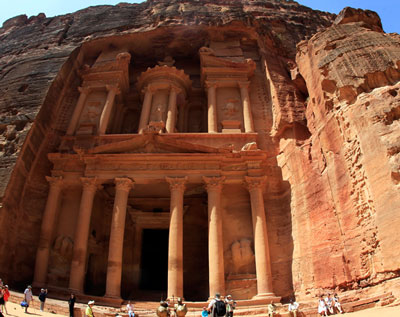 1036
Use a wide-angle lens
If you're close to a large object, such as this view of the ancient "Treasury" in Jordan's Petra, a wide-angle lens lets you get everything into the picture. Since it is a kind of architectural shot, however, shooting with a wide-angle lens can make the image distorted—especially around the perimeter. That's why this photo has plenty of margin, so that the surrounding rock formations could be distorted while the architectural elements were least affected.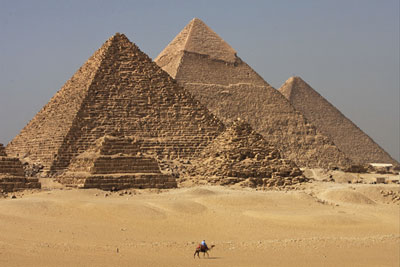 1136
Shoot big structures from a distance
Egypt's Great Pyramids of Giza are certainly one of the world's most-photographed wonders. To make them look as natural as possible, position yourself a reasonable distance away, which gave the photographer a nice perspective of the three pyramids lined up. A medium depth-of-field setting of f/9 was used to get the shot.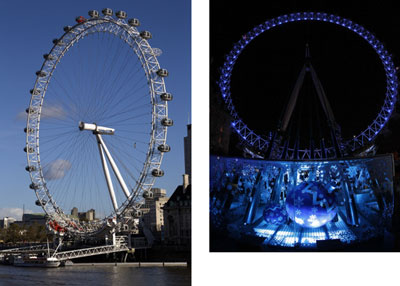 1236
Shoot structures at different times of day
Depending on what lens you use, what time of day you take your photo, how you set your exposure, and the angle you choose from which to shoot can all dramatically affect how an object or subject is portrayed. The London Eye appears one way during the day when you use a normal lens (on the left). But the Eye looks much different on a cold December night when taken with a fisheye lens.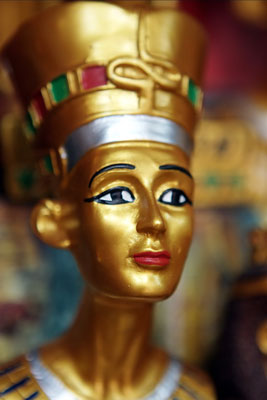 1336
Shoot museum artifacts from an angle
Shooting through glass in museums gives photographers lots of problems because of the reflectivity. This shot of an Egyptian artifact in the Vatican Museum was taken by standing at a slight angle and not using a flash.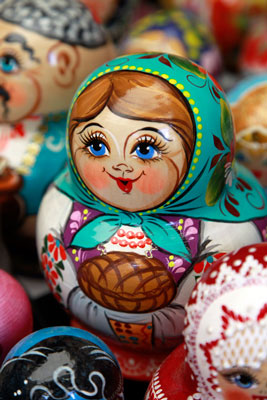 1436
Try a telephoto lens for close-up shots
Perhaps it seems counter-intuitive to take a close-up shot with a telephoto lens. However, it sometimes yields very nice shallow depth-of-field images, such as this image of a Ukrainian matryoshka doll taken in a Kiev street market with a 70-200mm telephoto zoom lens.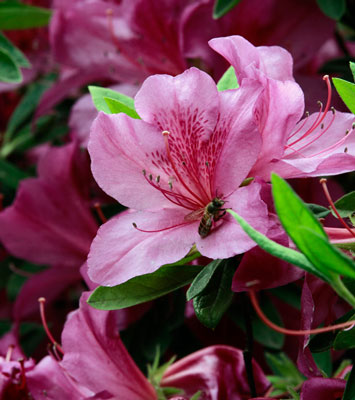 1536
Extreme close-ups for plants
Macro lenses and macro camera features let you take photos very close up, and images of natural subjects such as flowers and insects are perfect for this type of photography.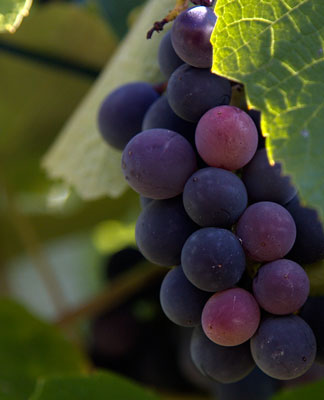 1636
Try a shallow depth of field for close-ups
Wider aperture settings, which are lower f/stop numbers (for example, f/2.8 or f/3.5), create shallow depth-of-field images. This type of depth of field allows you to blur elements of your photo while focusing on something specific — giving it more emphasis, such as focusing on the Italian grapes framed by the blurred leaves.

1736
Emphasize details
Macro photography is fun because you get to emphasize details and look closely at things you might not otherwise notice in everyday life. Both images were taken at close range, less than a foot away. Notice how macro images, such as these, are most often shallow depth of field.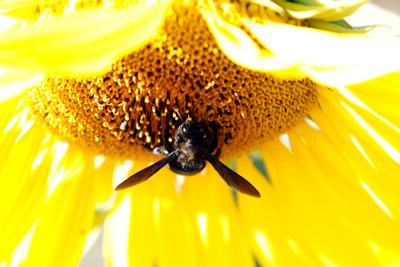 1836
Photograph the face
Macro images of insects and tiny animals reveal details you don't normally see, as shown in this extreme close-up of a bee. Shallow depth of field is common with macro shots, so you really want to be careful about what part of your image is in focus. For animals, it's best to include their faces (especially the eyes) as part of the focal plane.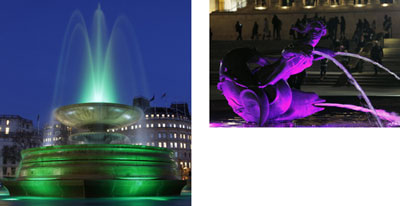 1936
You can still find color in the dark
Even when you're using a tripod and you have your ISO50 set to f/3.2, shooting in the dark can be challenging. These two colorful images in London's Trafalgar Square were taken in the late evening. Although these shots were taken with the same camera, they had very different ISO settings. For the image on the left, a tripod was used, and the camera was set to ISO 50 with a very long exposure of 3.2 seconds. The image on the right was taken with a hand-held camera at ISO 4000 (which is at or above the highest range of the average point-and-shoot camera) with a shutter speed of 1/60 second. The quality isn't as good with higher ISO ranges and features significantly more digital noise.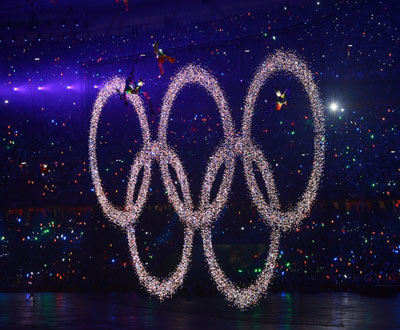 2036
Shooting in a dark stadium
When shooting in a large stadium—such as the opening ceremonies of the 2008 Beijing Summer Olympic Games—using a flash is virtually useless. While many (but not all) of the tiny lights in this photo are of peoples' flashes firing in the stands, the flashes aren't strong enough to reach more than 10 or 15 feet in front of the spectators' cameras. But the effect makes for a nice image of a big stadium filled with little lights in the audience!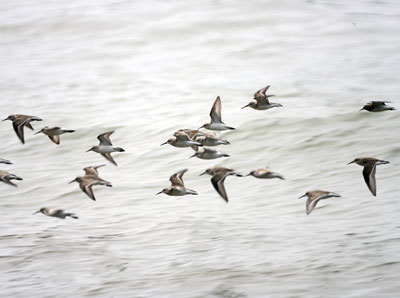 2136
Taking stop-action shots
Stop-action photography with a fast shutter speed catches motion without blurring. However, sometimes a little blurriness can help convey motion, such as in this image of shorebirds in flight. To get this effect, you would use a slightly slower shutter speed while panning to stay with the flock. This image was taken at 1/320 second.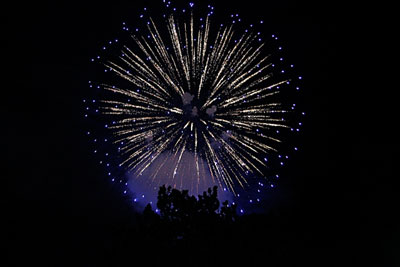 2236
Capturing fireworks on film
Some point-and-shoot cameras have a "fireworks" preset mode that optimizes shots of bright flashes in the dark. Shooting fireworks with a dSLR can yield higher-quality results, but might take some practice. This colorful display was taken in Italy with a dSLR at Lake Albano, Rome. The image was shot with a relatively high ISO setting of 6400 at 1/30 second and an aperture of f/4. The slower shutter speed allowed the photographer to capture trails of individual spokes of the dazzling explosion.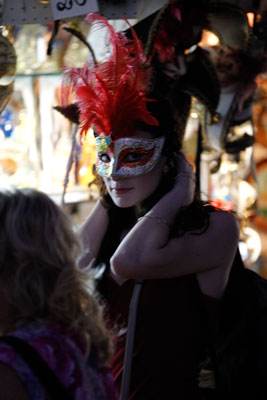 2336
It's ok to shoot in low light
An even shallower depth of field was used here to capture trying on masks in an evening market in Venice. Doing so provided emphasis on the subject in a busy setting, as if it was just a fleeting glance. A little blurriness in the image gives it even more of that quick, glancing feel.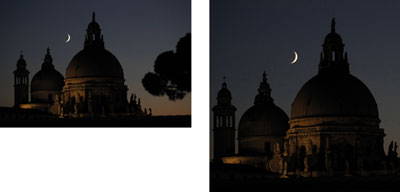 2436
Cropping a moon shot
In this late evening image in Venice, the moon and church were just too remarkable to miss. This shot was taken with a hand-held camera, and because a long shutter speed would have resulted in a very blurry image, the ISO was bumped up to 2500. Doing so allowed photographer to shoot a nice, crisp silhouette at 1/500 second (see the photo on the left). Later the photo was cropped, as shown in the photo on the right, to remove the tree in the foreground. The high ISO in this image shows a little digital noise, which is especially noticeable because the image is very dark.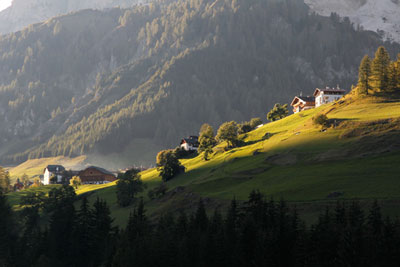 2536
Shooting during the golden hour
Photographed during the legendary photographer's golden hour (late in the afternoon), the light casts more shadows and gives this landscape photographed in Italy's Dolomite mountains a more dramatic look and feel.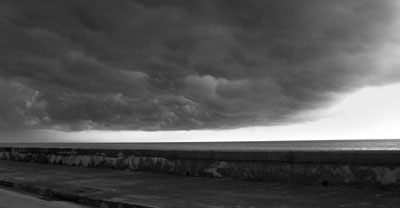 2636
Include clouds in your pictures
Clouds give landscapes depth, interest, and perspective, and can add emotion and drama even to simple images. The edges of clouds can especially increase this effect as opposed to having the sky or screen filled with them. This photo, taken in a spring storm on the seawall near Havana, Cuba, was converted into black and white during post-processing to give it even more impact.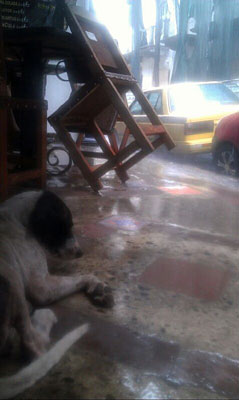 2736
Imperfect shots can work too
Taking a photo on your phone camera just to upload to Facebook can be fun, and you don't have to feel like you have to create a high-quality, artsy photo to tell a story. Trapped by a sudden downpour in tropical Panama City, Panama, the storm combined with the tilted restaurant chair and wet dog lent the right "feeling" to this refuge from the rain.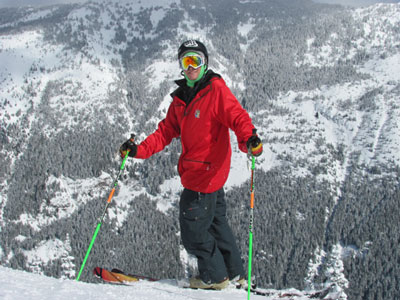 2836
Make sure your snow is white
Snapshots in the snow sometimes look gray, as the camera uses automatic white balance technology and compensates for what it thinks is too much white. You can often adjust the white balance later in post-production using basic image-editing software to make the snow white and the other colors more true-to-life, as in this skiing photo taken with a Canon Powershot SX120 IS point-and-shoot near Mt. Rainier in Washington State.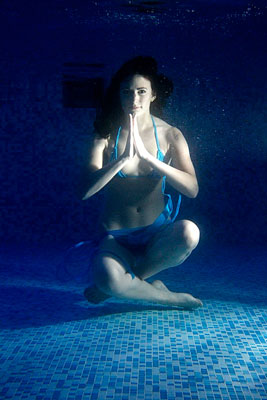 2936
Snapping pictures underwater
Shooting underwater used to require very expensive equipment to house a camera safely for being submerged. Those devices are still available for professional underwater shooting, but now there are much less expensive options, such as waterproof plastic casings (like a very strong, sealable bag) or even point-and-shoot cameras that can simply be taken underwater.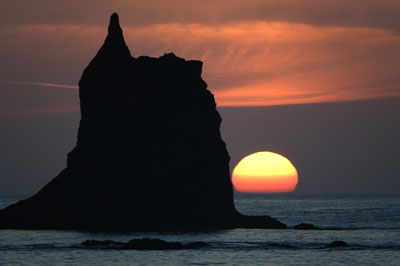 3036
Prepare for your sunset
To shoot a setting sun, you may want to set up a tripod and determine ahead of time some possible exposures that will work. When the sun is setting, you sometimes don't have a lot of time to get just the right shot, such as this telephoto image taken on Washington State's Pacific coastline.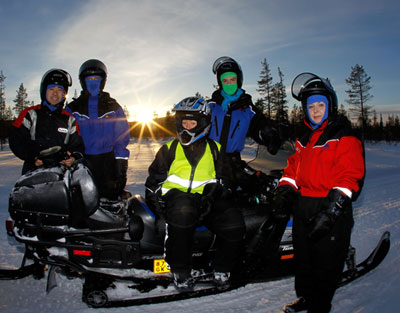 3136
You might need that flash even when the sun's out
It seems counter-intuitive to use a flash when shooting directly into the sun, but that's just what was done in this snowmobiling shot from Finland. One hundred miles north of the Arctic Circle, the sun only peeks above the horizon at midday, and gave some very interesting light behind these snow-touring friends. To ensure the snowmobile and fronts of their faces were illuminated, an external flash was used so there wouldn't be any backlighting problems.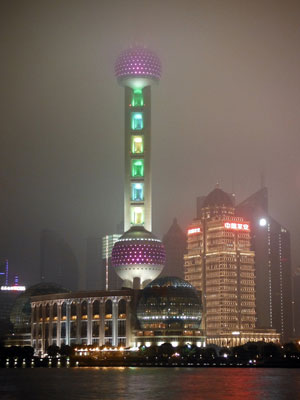 3236
Use tripods for night shots
Some point-and-shoot cameras have optimized settings for nighttime shooting, but they require you to use a tripod because they have slower shutter speeds that will produce blurry hand-held shots. This photo of Shanghai's Oriental Pearl Tower disappearing into the clouds was taken from a ledge across the water on the FujiFilm camera's "night (tripod)" setting.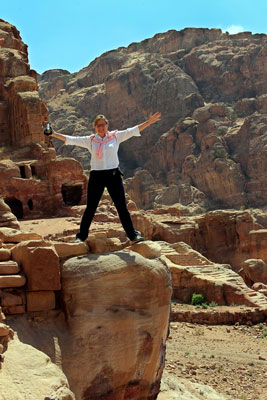 3336
Capturing candids of people
Photographing people while traveling provides lots of creative opportunities, such as this outdoor shot.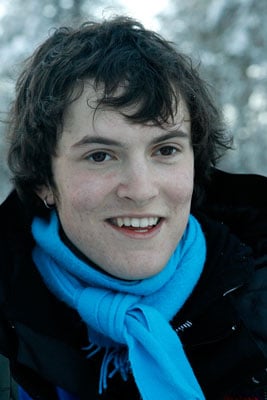 3436
Get close to your subject
Don't be afraid to get right up on your subject, as shown in this intimate "soft" shot taken in the evening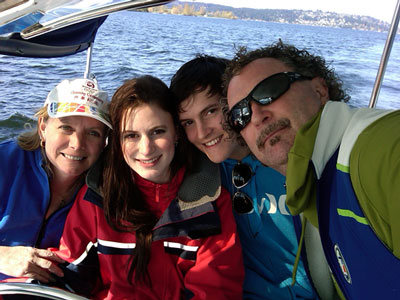 3536
Shoot whenever the mood strikes
This photo of a family sailing was taken by the photographer with a Blackberry smartphone while he was holding it, arm extended, and with the flash on to avert backlighting.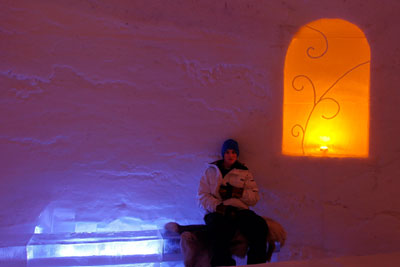 3636
Look for interesting lighting for your people
People are great subjects especially in a variety of lighting situations like this photo taken in Finland's Ice Hotel north of the Arctic Circle.