A Collection of Images from Sports & Action Photography In A Day For Dummies
A Collection of Images from Sports & Action Photography In A Day For Dummies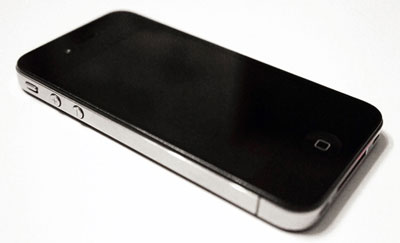 138
Smartphones like the iPhone 4S just don't cut it for shooting sports
Camera phones are great for one simple reason — they're incredibly convenient. However, when it comes to shooting action photography, they're better left in your pocket.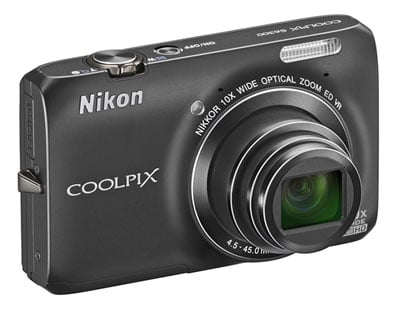 238
Compact point-and-shoot cameras are great for the hobbyist
Although you might be sacrificing a little quality for the convenience of using them, a compact point-and-shoot camera can still do a great job. They're universally much cheaper than a dSLR and are a great choice if you want to pick up photography as a fun new hobby. And like a smartphone, many point-and-shoots are compact enough that you can put it in your pocket and take it with you everywhere.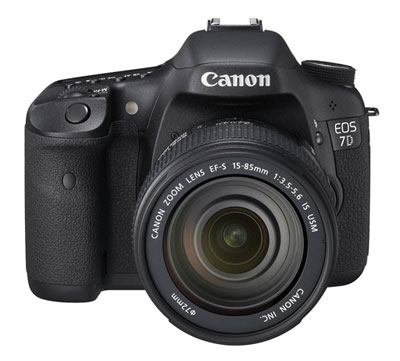 338
A dSLR camera is ideal for shooting action shots
The versatility of dSLR cameras gives you the freedom to change lenses, add an external flash, and take advantage of many more accessories. And the professional feeling you get carrying around a big bodied camera with a large lens on it at a sporting event isn't bad either.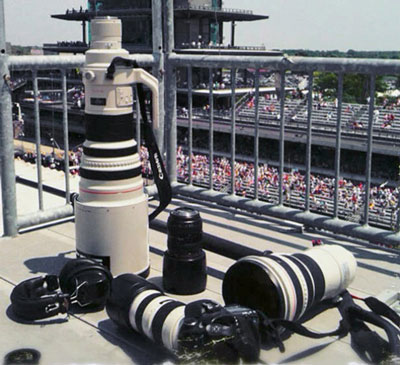 438
An entire arsenal of lenses ready for a day of shooting
One photographer brought everything but the kitchen sink in terms of lenses to shoot the Indy 500 at the Indianapolis Motor Speedway, including a 400mm 2.8L IS attached to a monopod, a 600mm f/4L IS, a 24–70mm 2.8L, and a 70–200mm 2.8L attached to a Canon EOS 7D body.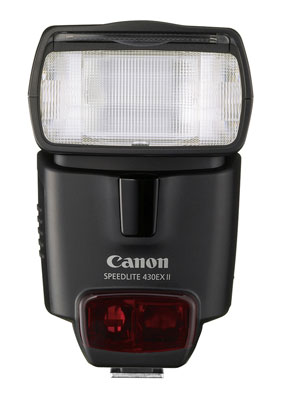 538
The Canon Speedlite 430EX II is a popular external flash unit for Canon dSLRs
You can purchase an external flash unit like the Canon Speedlite 430EX II for around $150–300. A new external flash is quite an investment, so make sure you'll use it before you buy one.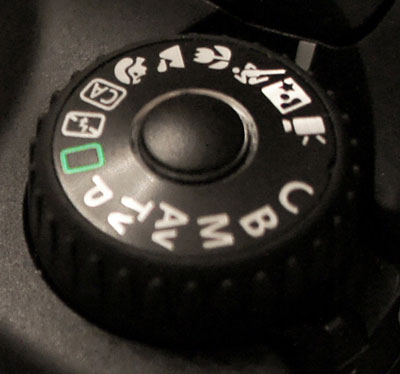 638
Use the Mode dial to change your camera's settings
Some cameras are packed full of special modes that you can experiment with on your own time, but a few settings are specifically designed to allow you to catch the action just the way you want it. Here's what a typical Mode dial looks like on a dSLR camera.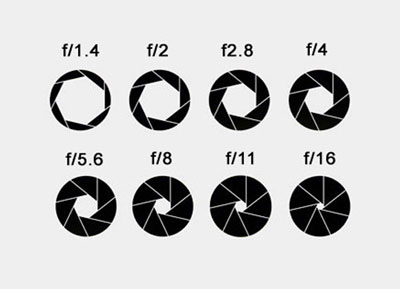 738
See the difference between f/1.4 and f/16
Here's a diagram of what the aperture looks like at each f-stop (the specific size of the aperture). Oddly enough, the smaller the f-stop number, the larger the opening is on the aperture. So f/2.8 lets in a lot more light than f/11, and has a much shallower depth of field (how much of your photo is in focus).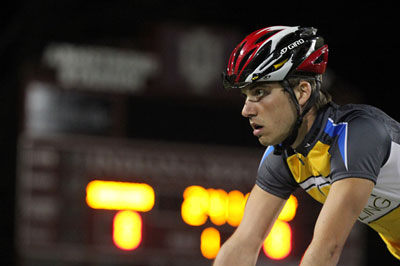 838
The focus of your photograph should be on your subject
Being ready to capture your photo isn't nearly as important as ensuring that your photo's in focus. Every photograph should have a subject such as the cyclist in this photograph. He's off-center and the background is blurred, but he's still in focus causing your eye to settle on him – this is exactly the kind of focus you want.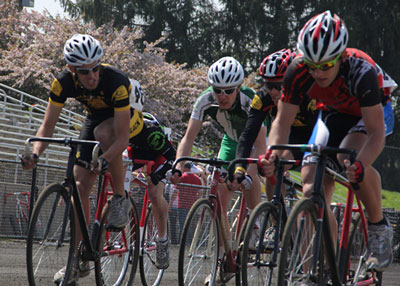 938
Autofocus has a tendency to trail on fast-moving objects
Autofocus sometimes reacts slowly and trails (or doesn't pick the lead subject) when there are multiple objects flying by quickly. You can see an example of trailing in this photograph in which the focus isn't on the lead rider in the race but rather on those trying to catch him. If you want to use autofocus and focus on the lead rider, lead him. Point your camera in front of where he's heading and let him ride into your frame of view.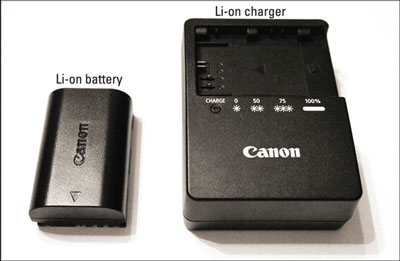 1038
Most dSLR cameras use a Li-on battery
A dSLR requires its own special type of battery — a Lithium Ion (Li-on) battery. Lithium Ion batteries hold a charge well and are rechargeable. Purchase extra batteries, just in case they die while you're working. And don't just buy extra batteries — be sure you pack them before leaving the house because batteries never run out at a convenient time.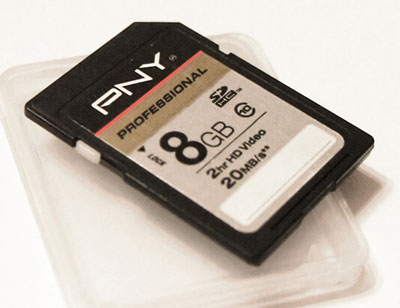 1138
A dSLR needs a memory card
A memory card stores all your images. A smartphone probably doesn't need a separate memory card, but point-and-shoot and dSLR models need one. Get a memory card with at least 8GB of memory. Memory cards come in three physical sizes: SD (Secure Digital), MiniSD, and MicroSD.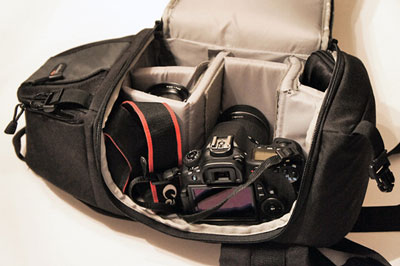 1238
A good camera bag needs nice padding on the inside
A camera bag is an essential piece of gear as you continue to acquire other accessories. Camera bags often have padded insides to protect your camera and lenses, while also containing many pockets for extra batteries, memory cards, and anything else you can fill them with.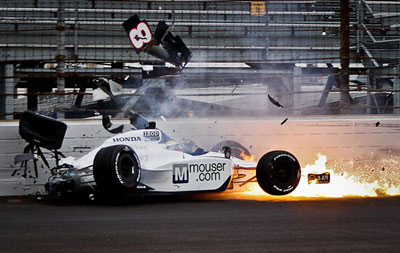 1338
A lot of preparation and a little bit of luck went into this shot
Just as you need to have the right equipment (and knowledge to use it) to be a good sports photographer, you also need to know the sport you're shooting: Know the rules, the players, and the boundaries with which the athletes compete in. Knowing these things will help you be much more prepared and can help you set up for the shot you really want.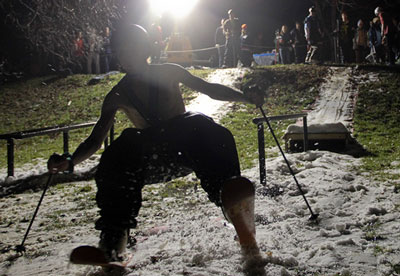 1438
Getting close to the action allows for capturing a perspective not available to most spectators
Put on a bit of a longer lens and you'll feel like you're in the middle of the action. People will marvel at your great photos and may wonder how you didn't get slammed into by an athlete.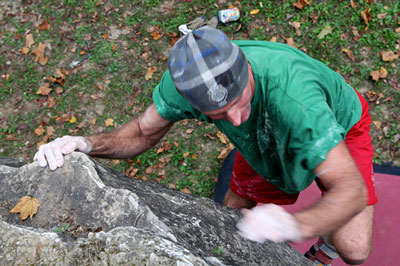 1538
Positioning yourself above the subject creates a compelling look
Most of the photos you see are all captured from the same angle — straight ahead. Naturally this is the easiest angle to shoot from because you're most likely on the same plane as the athlete you're photographing. However, if you find yourself in a position to do so, shoot from an elevated position down at your subject.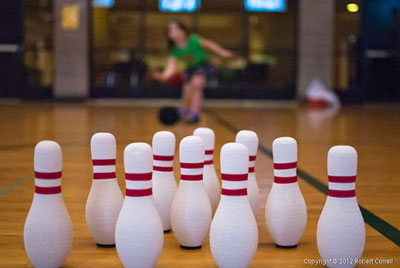 1638
The view from behind the pins is very interesting
As you can see in this photograph, the photographer is as close to the action as he's allowed to be but instead of shooting the action as any average spectator might view it, he got behind the pins, set his camera near the ground, and shot back at the action. The resulting image creates a much more compelling shot than a straight-on shot of the exact same play. This way the viewer gets to see something they've all done before but from a completely different angle.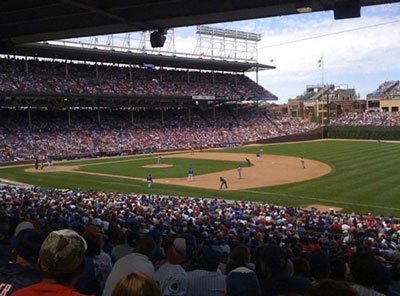 1738
An establishing shot of a ballgame at Wrigley Field
Sometimes the seat listed on your ticket is as close to the action as you're going to get. When you're stuck in your seat, you still have a couple of options to get great photographs. For example, you can always get a wide shot of the entire field with much of the stadium. These are establishing shots because they establish where you are in a series of photographs, and they're really important in telling the whole story of an event.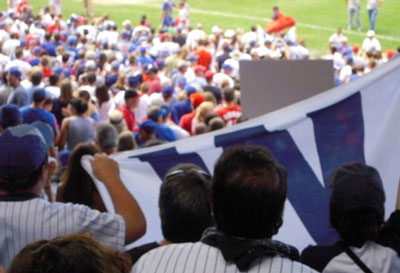 1838
Your fellow fans can be as interesting of a subject matter as the game itself
Another option you have when shooting with a point-and-shoot from your seat is to capture what the crowd is doing. Just as an establishing shot of the field is important, so is capturing what the people in the stands are doing. You're one of those people in the stands, so you might as well get some photographs of your fellow sports fans.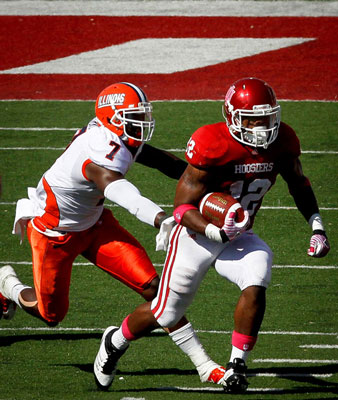 1938
Shooting from your seat can be beneficial with the right equipment
You can also shoot from the stands with your dSLR and a long telephoto lens. Even though establishing shots and crowd shots are important to create a complete story of the game, the shots you get with a telephoto lens stand out amongst the whole set of images.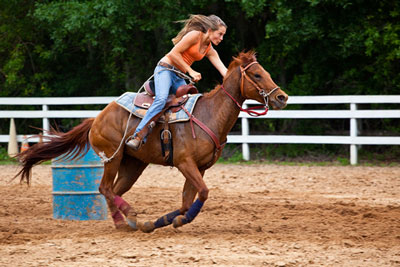 2038
Framing your shot ensures you capture all of the action
The woman competing in the barrel race event in this photograph is moving very quickly. However, you already know that she'll have to round that barrel sooner or later. Frame up the barrel on the left side of your viewfinder and leave room at the top of the frame for the horse and rider..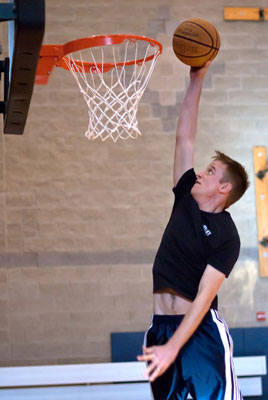 2138
The athlete's eyes lead the viewer to the ball being dunked
There's always that one moment, even in your five year old's tee ball game, where something extra exciting happens. That's the moment you want to capture because that's the moment people will be talking about the next day. What makes this photo so special is the emotion on the player's face as he's about to dunk the ball. You can see in his eyes the intense focus it takes to accomplish this true athletic feat.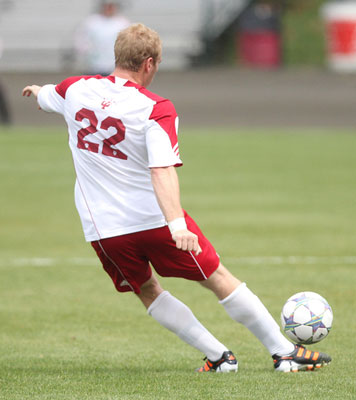 2238
Without the player's face in the frame, the photo is no good
Do your best to include faces in every single one of your photographs. If the athlete turns too quickly or ducks out of view, take that photo as a loss and capture that moment again. A photograph is always more impactful to the viewer when they have someone to connect with and can sense how that person felt in that moment.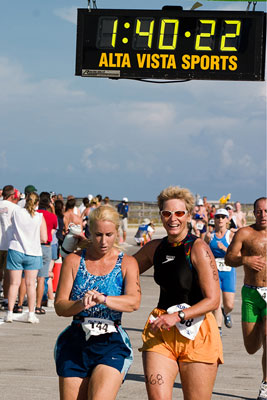 2338
The athletes' faces tell you everything you need to know
Try to get as many faces with as much emotion as you can. This photograph is a good example of having multiple faces with varying expressions and good action to top it off. As a viewer, you can lock in on either runner in the lead. You can then go back a layer and focus in on the runners coming up behind them.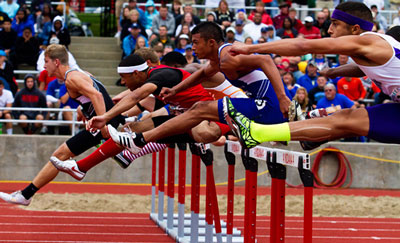 2438
This photographer waited for the runners to come to him
As you can see in this photograph, a dynamic photo of track and field doesn't just happen on its own. This photographer, having a general understanding of the hurdles event, knows that all these athletes will jump over their respective gates at about the same time, and that it will make a great photograph.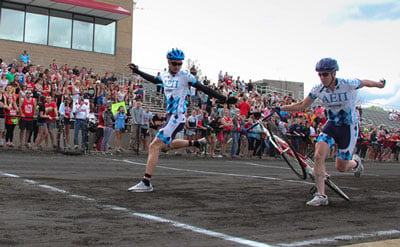 2538
Put yourself in the proper position to capture the sequence
Properly position yourself so that you can catch the first part of the sequence. This photograph shows how the photographer positioned himself at the exchange location in order to capture the moment the exchange started to go wrong.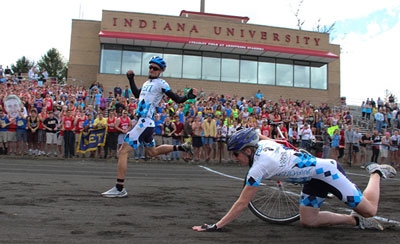 2638
Keep the shutter button pressed to capture all the action
When capturing an action sequence, as the sequence unfolds continue to press down the shutter button.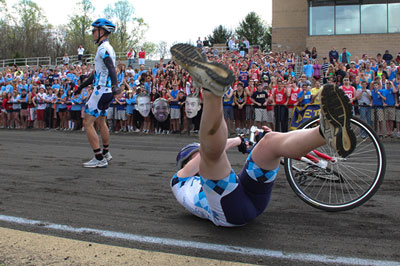 2738
Keeping the action in the frame is crucial for action sequences
Pan your camera to keep the action in the frame as it moves past you.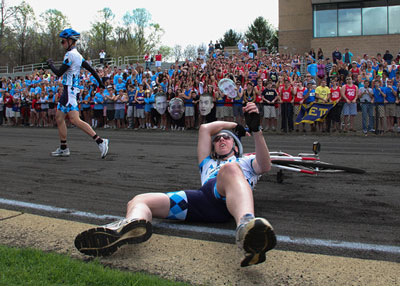 2838
Follow through until the sequence is complete
Continue to press down the shutter button until the sequence is complete and then release the button.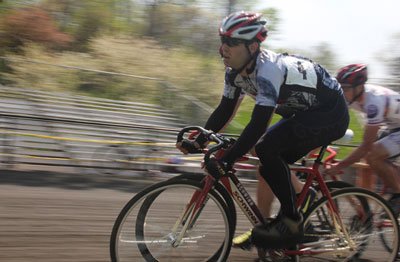 2938
Panning emphasizes the speed of the athlete
Panning is when you move your camera with the subject as it moves by you. Panning creates a very cool look to the photograph; it produces a blurred background but your subject remains in focus. Panning is a great technique to display the speed of the action and to emphasize the athlete.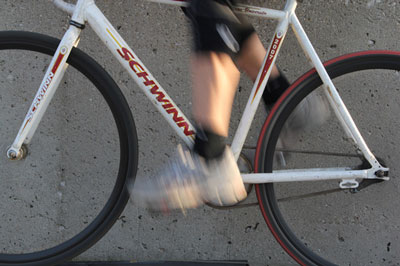 3038
Blurring certain elements can also show great motion
Another great technique, motion blur, can be described as something of a "reverse pan;" almost everything is in focus except for one part of the photograph. This, too, can emphasize just how quickly an athlete is moving.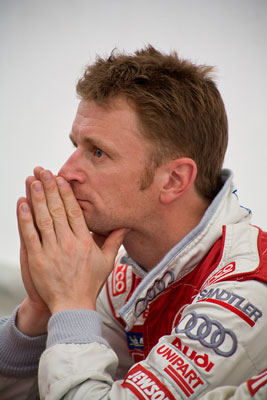 3138
"The thousand yard stare" makes for powerful images
Athletes give their heart and soul to the sport. As a photographer, you get to photograph that love and devotion. Finding the quiet moments before or after a game are some of your best opportunities to capture the photos with heart and soul.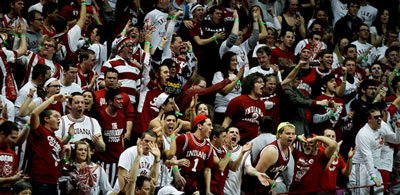 3238
Don't forget about the fans
Fans, fans, fans. It's fun being a fan. It's also fun being the photographer in front of the fans — not only because you get to snap photos of lots of happy people, but also because these photos are almost impossible to screw up.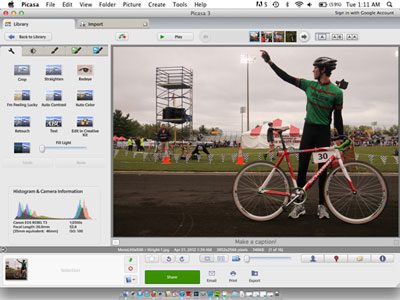 3338
The Picasa web editor is a great free tool
Google's Picasa is a photo editor that's compatible with Mac and PC computers.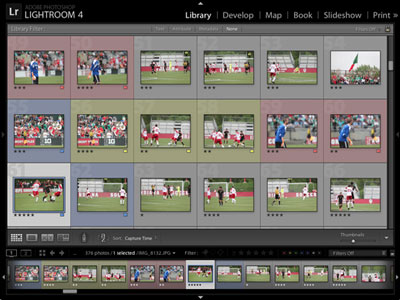 3438
Lightroom allows you to label select shots at the click of a button
If you want to organize your photos in the same program that you're editing, use a workflow application like Photoshop Lightroom. It automatically organizes your photos into folders with each import and then allows you to add star or color ratings to further organize your favorite shots.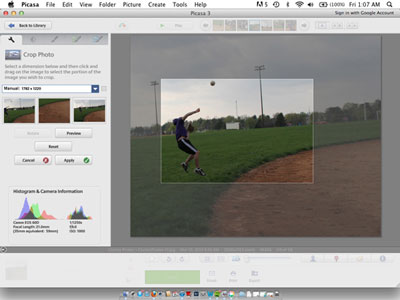 3538
Crop in on the action as tight as possible
Cropping is where you digitally "cut off" the unwanted parts of a photograph. The crop tool in any photo editing software is likely to be the tool you use the most, and if you're doing a lot of photo editing, it might become your new best friend. Yes, cropping is that handy.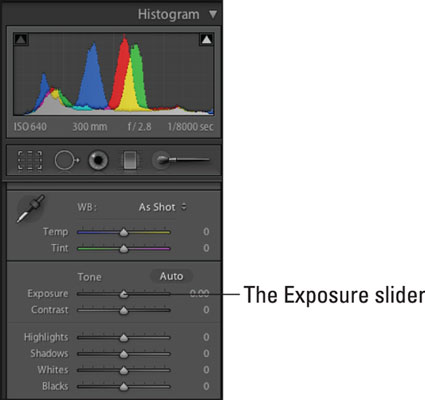 3638
Use the Exposure slider in photo-editing software
The exposure of a photograph is how dark or bright it looks and it's determined by two things — the f-stop and the shutter speed. If either of these is off, your image will be either too dark or too bright. Luckily for you, photo-editing software can easily fix this and give your photographs proper exposure.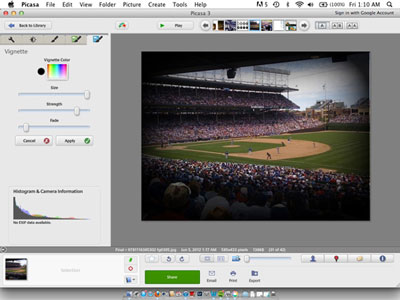 3738
This vignette is a bit much
A vignette can look nice, but not if most of the image is just a black frame with a tiny photo in the middle.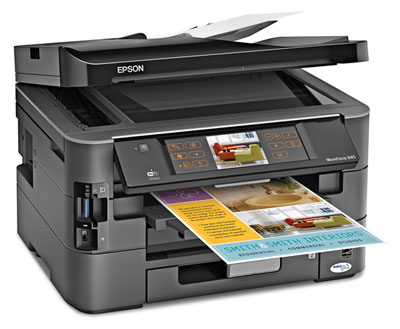 3838
This Epson all-in-one printer is all you need
The key to making quality prints is buying a nice home printer. Although plenty of cheaper models are on the market, you can save yourself some time and trouble down the road by purchasing an all-in-one printer.