Ten Ways to Protect Your Investments and Identity Online
Ten Ways to Protect Your Investments and Identity Online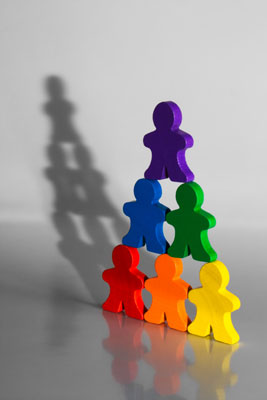 110
Beware of pyramid schemes.
When it comes to investment frauds, pyramid schemes are among the greatest hits. Organizers behind pyramid schemes try to convince investors to contribute money and tempt them with promises of a giant payout. But what makes pyramid schemes so insidious is that they're based on a sham that eventually collapses.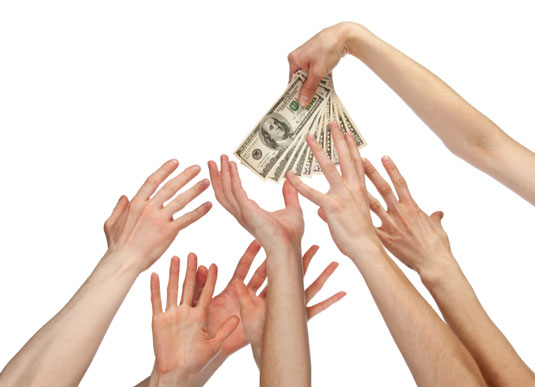 210
Steer clear of Ponzi schemes.
Ponzi schemes are a type of pyramid scheme with one key difference: All the "investors'" money goes to one person — the organizer of the fraud. Ponzi schemes are pretty simple. The organizer sends out e-mails or pitches investors in other ways offering fabulous returns, often in a very short period of time.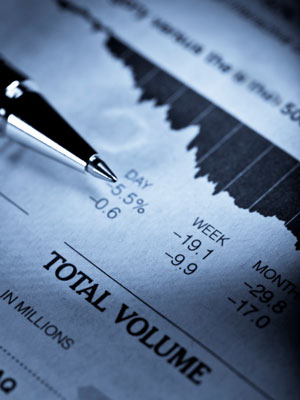 310
Avoid tout sheets and know whom you're taking advice from.
You find no shortage of investment and stock-picking newsletters that claim to have the inside track on the stocks you need to buy now. But some of these newsletters, known in the trade as tout sheets, have nefarious intentions.
Tout sheets are investment newsletters or websites distributed for the sole purpose of hyping stocks with exaggerated or false information to stir up investors' interest. Tout sheets have proliferated due to the Internet, which makes distributing and promoting such things a cinch.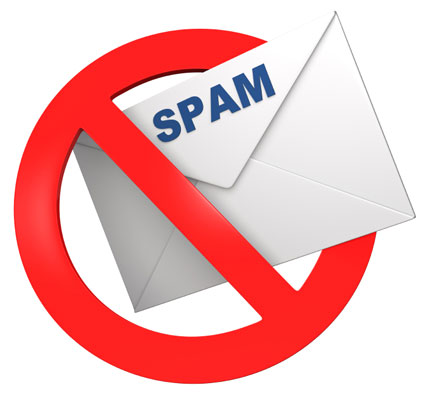 410
Don't fall for investment spam e-mails.
Generally spam e-mails, or unsolicited promotional e-mail messages, are all very similar. The e-mails masquerade as legitimate reports from stock research firms or investors who are in the know and are simply passing along their tips out of generosity.
The messages talk about some major development that will move the stock by a huge amount in a short period of time. And the e-mails generally pitch stocks with very low share prices that trade on lesser regulated markets, like the Pink Sheets.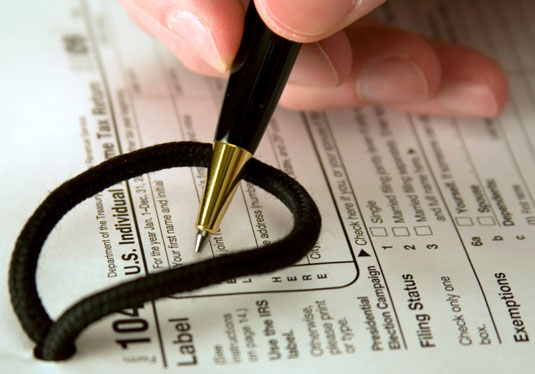 510
Understand loopholes scammers can use.
Before you invest your money in anything, your first stop should be the SEC's website. You should always find out whether any regulatory filings exist on the investment or person selling the investments.
If you're not able to turn up any filings, your defenses should go up. Scamsters know that loopholes exist in SEC rules — originally designed to help small companies avoid bureaucratic red tape — that allow them to avoid filing potentially troublesome documents.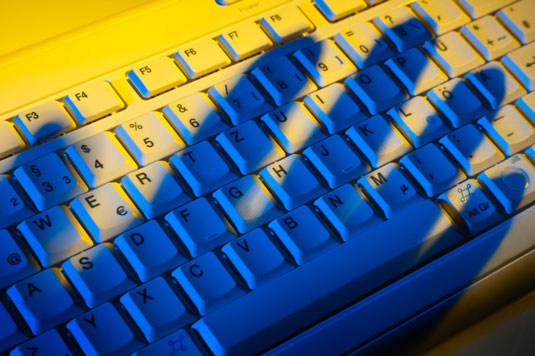 610
Familiarize yourself with the fingerprints of a scam.
There are only so many ways to rob a bank. Face it; most of the scams that fraudsters use online and off generally fall into just a few categories, most of which are variants of pyramid or Ponzi schemes.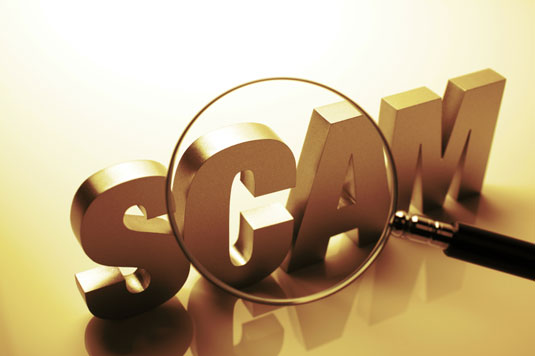 710
Learn to be an online sleuth.
Scammers often reinvent themselves and try different scams until they get caught. If you're being pitched an investment or seminar, try to find out whether the person is working under an alias or has sold investments before.
It's also important to find out whether a regulator or private party has gone after a company or broker to recover funds.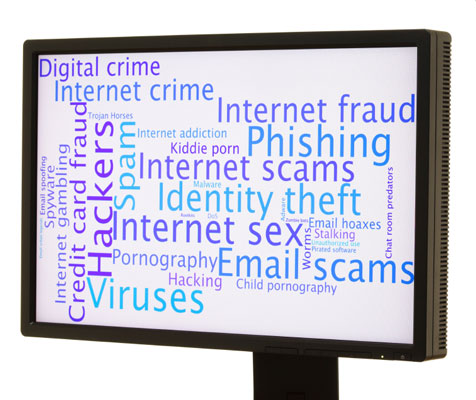 810
Know how to complain if you suspect a fraud.
It might be embarrassing if you've been taken in by a fraud. But if you feel that you've been had, it's critical that you let regulators know right away. The sooner you can tip off the authorities, the greater the chance the fraudster can be nailed and the better the chance of recovering money.
The SEC's Center for Complaints and Enforcement Tips allows you to fill out electronic forms to alert regulators to a possible fraud. Give as much detail about the alleged fraud as you can to help investigators who might decide to take your case.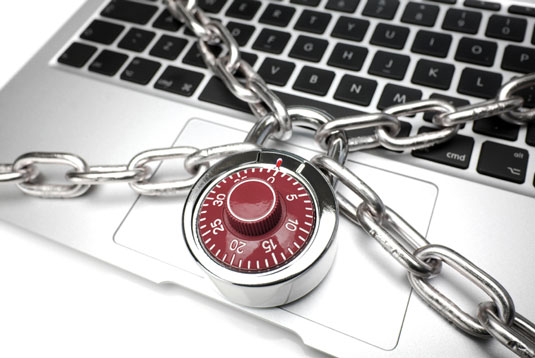 910
Make sure that your computer is locked down.
You should always be concerned with computer security. Make sure that you have the proper software and other safeguards installed to protect your computer from viruses and hackers. You have many options, including some offered by the online brokers themselves.
But online criminals also use other low-tech methods to bilk investors. The most common trick used is phishing, which is pronounced fishing.
In phishing scams, the fraudster sends out millions of e-mails purporting to be from a bank (say Citibank), a store (like Best Buy), a government agency (say the Internal Revenue Service), or an online service (like PayPal or eBay). These e-mails are carefully crafted to appear official and generally ask the recipients to click a link to confirm or update personal information.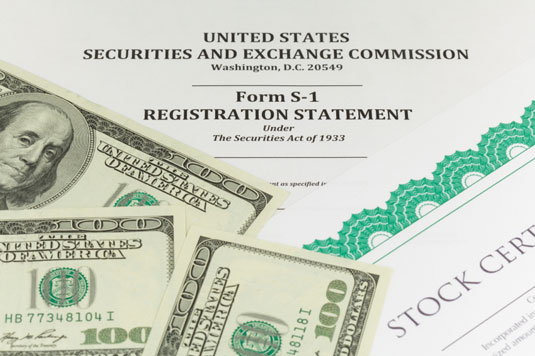 1010
Be aware of online sources for more information.
Scams are constantly evolving. It's up to you to be constantly vigilant and be aware that the Internet is a perfect environment for people trying to fool you and take your money. That doesn't mean you should unplug your computer and give up on online investing. It's just that it's up to you to be aware of the potential risks.
The SEC's website explains many of the common online investing frauds and gives detailed examples. If you're new to online investing, this site is very worthwhile and can make you more street-smart and aware of the dangers.
Investor Protection Trust provides links to a variety of investor education materials. You can view a number of videos that show you how to recognize and avoid common investment scams.
Investor's Watchdog helps investors teach themselves how to identify an investment scam before being taken in. Stories detail recent frauds and tips on how to smell a scam before it's too late.