Traveling through Customs Painlessly
Traveling through Customs Painlessly
Traveling to a Spanish-speaking country usually requires a trip through Customs. Customs rules and regulations can be scary (especially when you're dealing with an unfamiliar language), but following these steps can help make your journey hassle-free.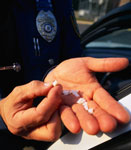 1

When you buy your tickets, ask about the Customs regulations for your destination.

Take care not to carry any items that may be prohibited by law. Customs officers in the countries that you're likely to visit are more often than not concerned with things like cigarettes, alcoholic beverages, weapons, electrical equipment, and antique art of national interest.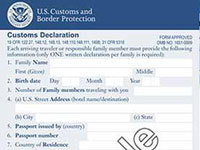 2

When you reach your destination, declare anything you have that may be subject to duties or may be suspect in any way.

In most cases, you can take things into a country for your personal use without paying duties, but the Customs officials ultimately decide whether you owe any duties.