How to Change the Filter in Your Furnace
How to Change the Filter in Your Furnace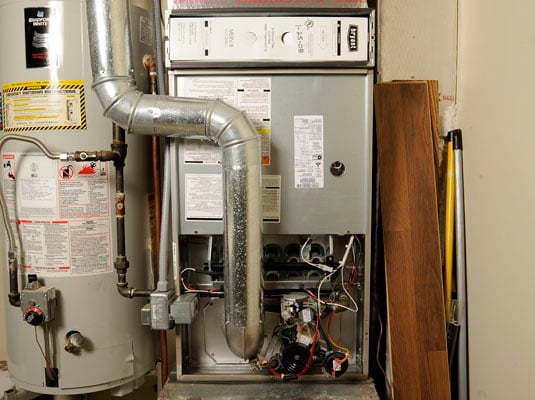 13
Locate the furnace filter compartment.
You can usually find it near where the cool air enters the furnace — the air return duct or at the entrance to the blower chamber. Sometimes there's a filter in both locations.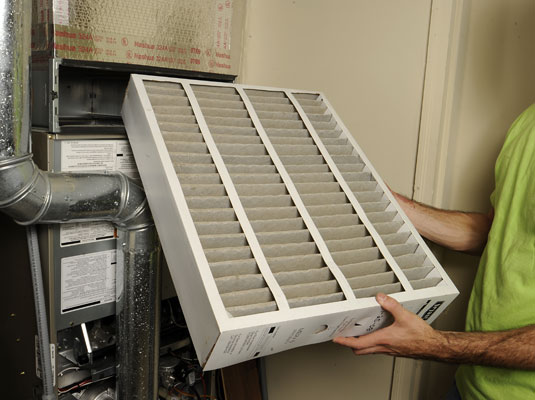 23
Slide out the old filter.
The filter should slide out easily. If there's any resistance as you pull, check to make sure that there is a locking mechanism holding it in place. If so, slide the lock out of the way and it should slide right out.
Disposable furnace filters have a cardboard frame. If your filter has either a plastic frame or a metal one, stop here. It is a permanent filter and can be cleaned and reused instead.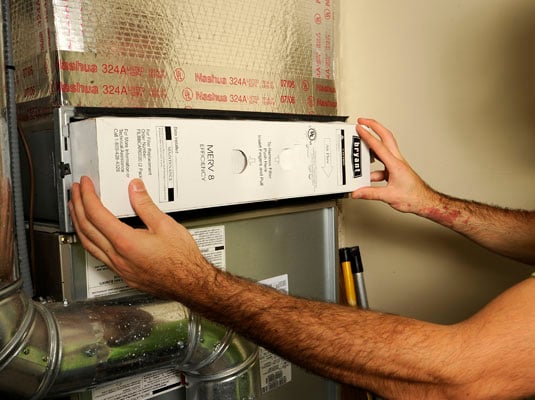 33
Replace the filter with a new one.
Make sure you get the exact same size (the measurement is printed on the edge of the filter) and make sure that the airflow arrows on the side are pointing the right way (toward the blower and away from the cold air).