How to Take Off Wallpaper from Drywall by Soaking and Scraping
How to Take Off Wallpaper from Drywall by Soaking and Scraping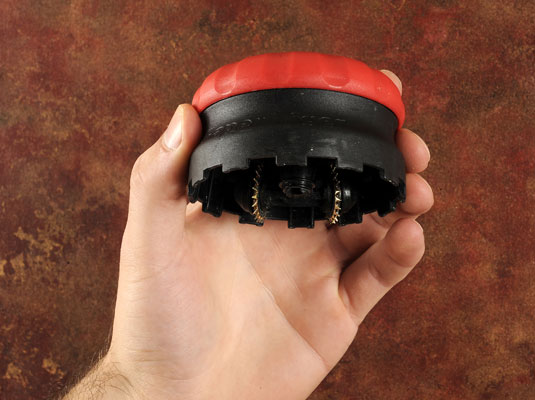 16
Gather your supplies: Wallpaper removal solvent, spray bottle or paint roller, wallpaper razor, paper scraper or other wallpaper perforating tool.
A paper scraper perforates the wallpaper, allowing water in and the glue to soften.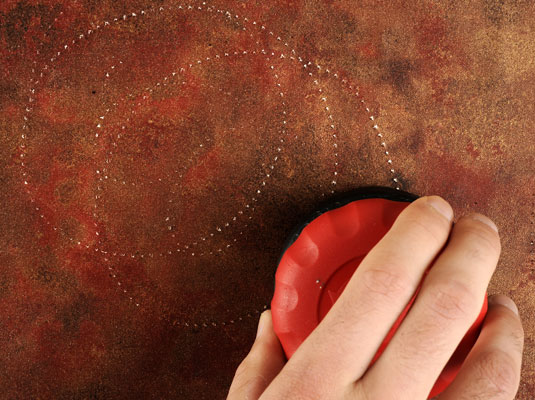 26
Use the paper scraper to cover the surface of the wallpaper with small perforations.
The rounded edges on these tools help ensure that you don't cause damage that may require subsequent repair.
Warning: Don't use the paper scraper after applying the wallpaper remover. Once the drywall is wet, you might accidentally scrape up the underlying drywall.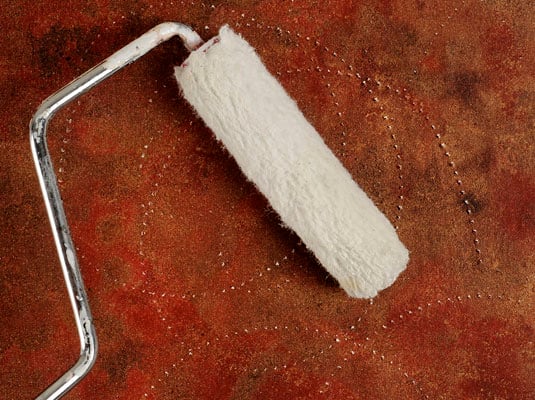 36
Soak the surface with a wallpaper removal solution.
Although a paintbrush works, the most effective way to get the solution on the wall and not all over the floor is to use a paint roller or a spray bottle.
Warning: Don't wet an area larger than you can scrape off within about 15 minutes. If the drywall soaks longer than that, it may cause unnecessary damage.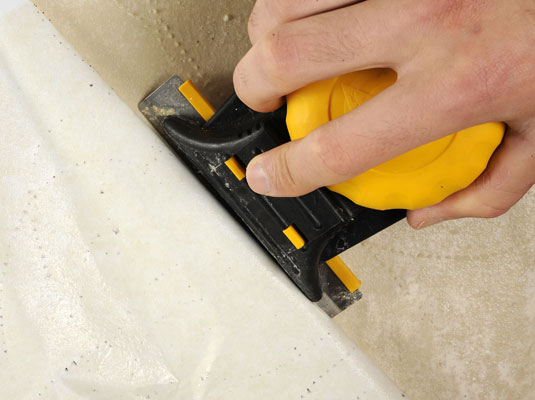 46
Use the wallpaper razor to scrape off the wallpaper.
Let the sodden paper fall to the floor (which you've covered).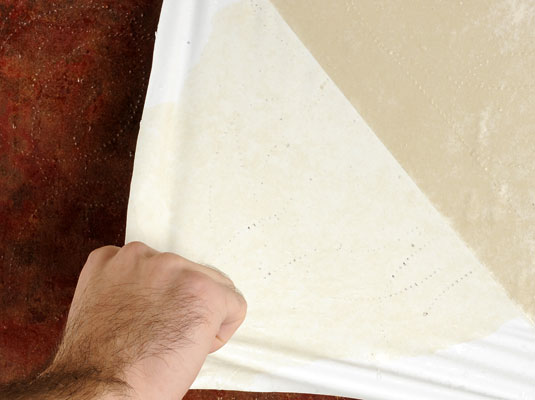 56
Peel away larger sections of paper that have been softened up.
Hopefully, you'll have big sections that you can peel off, rather than scraping.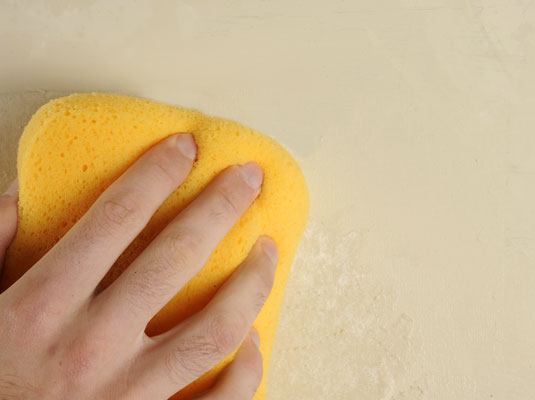 66
Once the wallpaper is removed, wash the walls with a wallpaper removal solution. Rinse the walls thoroughly.
Wash off any remaining adhesive residue with removal solution or with a nonphosphate cleaner in water, using a large sponge or sponge mop.
Warning: You can use an abrasive pad or steel wool to help you remove the adhesive residue on plaster, but be careful on drywall. Avoid overwetting or abrading the paper facing.
Rinse your sponge often in a separate bucket of water, squeeze it out, and continue rinsing your walls until all the residue and remover solution are gone.