How to Replace a Glass Pane in an L-Bracket Metal-Frame Window
How to Replace a Glass Pane in an L-Bracket Metal-Frame Window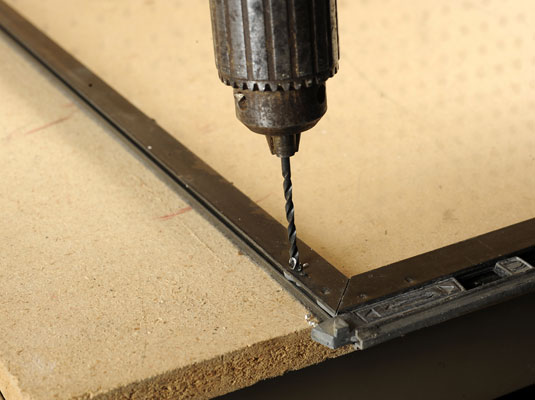 15
Drill a hole in the depression at both ends of one side of the frame.
Use a bit slightly larger than the diameter of the depression.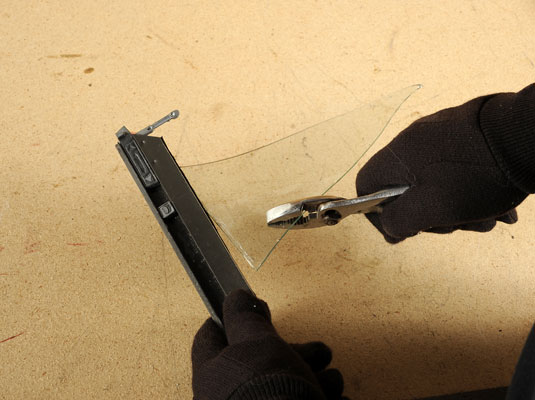 25
Carefully remove any broken glass from the frame.
You'll need to pull the sides of the frame apart to access the glass. Be sure to get all the small shards out.
Warning: When you work with broken glass, Wear safety goggles as well as gloves; small chips of glass can cause permanent eye damage.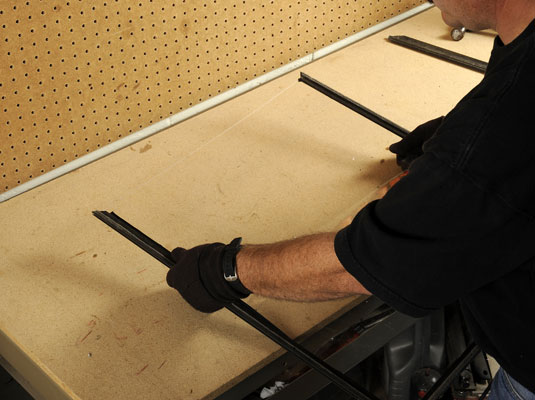 35
Slide the new pane into place.
Make sure that the new glass is fully seated into the gasket surrounding the glass.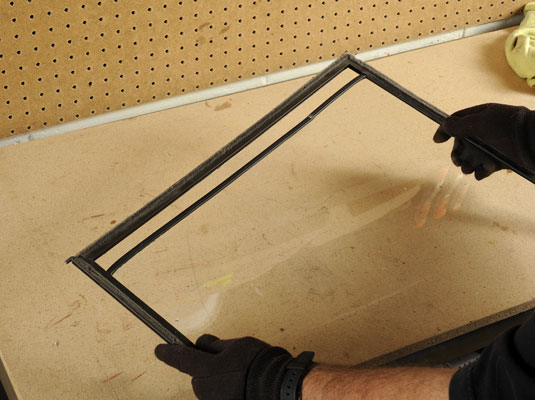 45
Push the sides of the frame back together.
Press firmly enough that the L-brackets are in place and the joint is tight.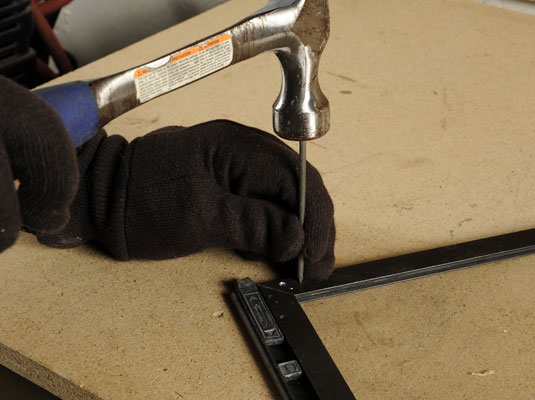 55
Create a new dimple in the metal back over to L-bracket.
Use a hammer and a small nail set or punch to dimple the metal back over the L-brackets and lock the frame together.