How to Paint Paneled Doors in Your Home
How to Paint Paneled Doors in Your Home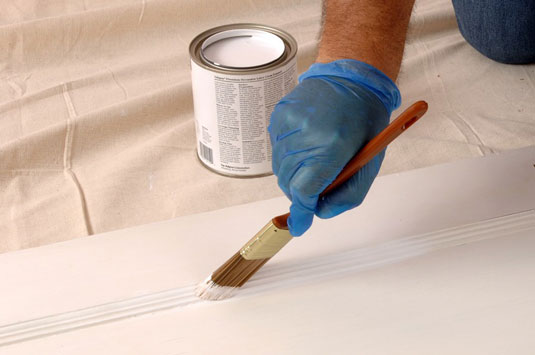 14
Paint the edges of the molded panels.
Using a 1-1/2-inch tapered brush, work from a corner and move out to the center of the trim to prevent excess paint from building up in corners.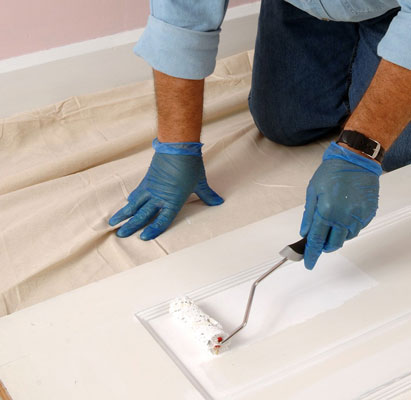 24
Paint the flat surface of the raised or recessed panels, using a foam hot-dog-shaped roller or a 2-1/2- or 3-inch brush.
Don't overload the brush or roller. Tap the brush on the sides of the paint can or roll the foam roller over the ridges in the paint tray to spread paint uniformly. Start painting in the center and work your way to the flat outer edges.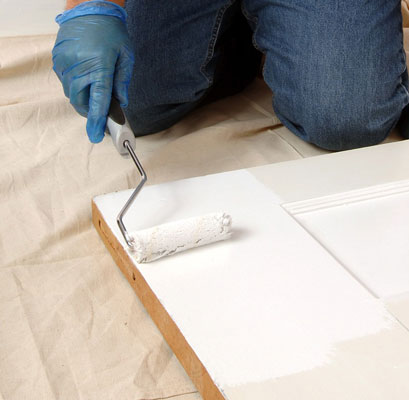 34
Apply paint to the horizontal outer and middle panels first, following the grain of the wood.
Use your 2-1/2- or 3-inch brush or hot dog roller to paint the horizontal flat edges of the door, using long continuous strokes.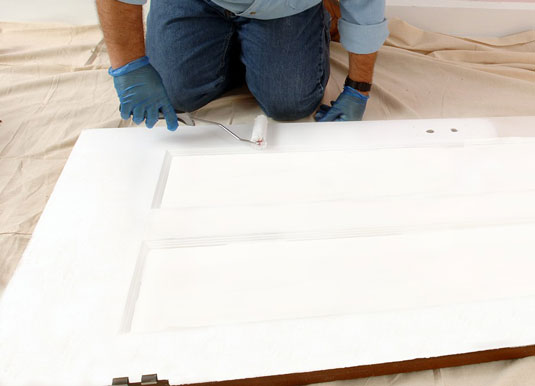 44
Paint the vertical panels of the door, again following the grain.
Work from the top down to the bottom edge. To keep surfaces smooth, paint from dry areas stroking toward wet paint. Let the paint dry and cure according to the paint manufacturer's instructions.
Remount the hardware and hang the door. If you didn't take down the door, try to keep it ajar for as long as possible after you paint it. It can take as long as a week for it to cure. The longer you can wait, the less you risk the surface becoming marred.