How to Repair or Replace Window Sash Cords
How to Repair or Replace Window Sash Cords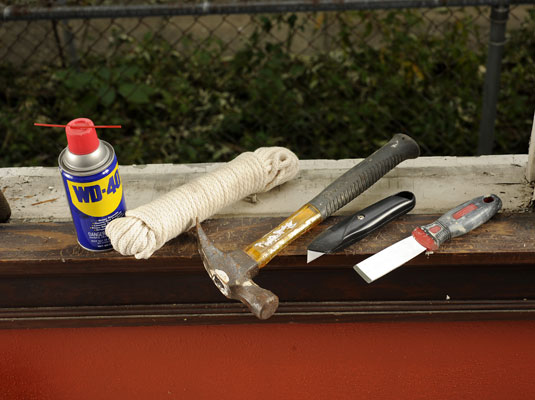 113
Gather your materials: Lubricant, utility knife, stiff putty knife, hammer, new window cord roping, and screwdriver.
Look for a spray lubricant like WD-40 or something similar.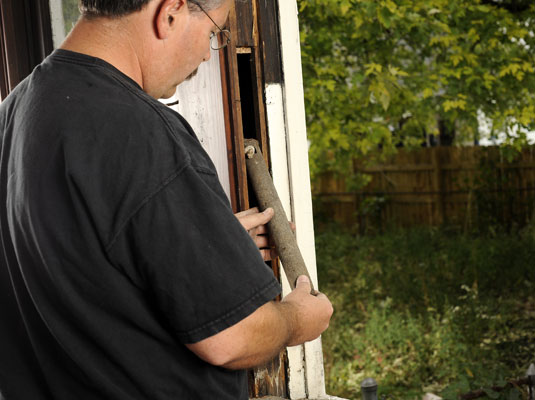 213
Access the window sash cords.
Remove the window and then open the panel cover on the side jambs to access the sash cord, weight and pulley. For a window without access panels, you also need to remove the window casing.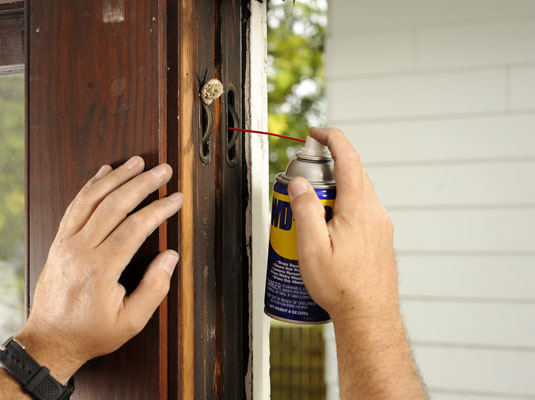 313
Lubricate the pulleys.
Clean them first if they look like they need it.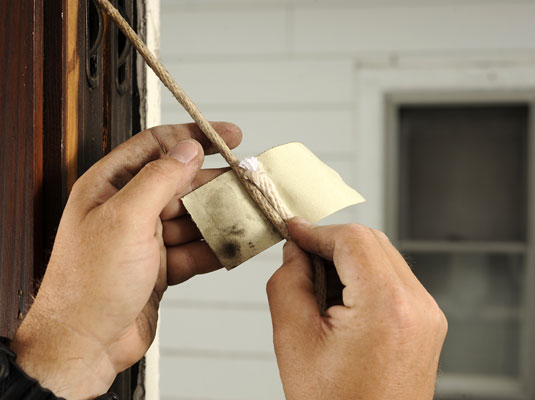 413
Tape the ends of the new cord to the old cord.
Taping the new cord to the old cord will help you feed it through the pulley.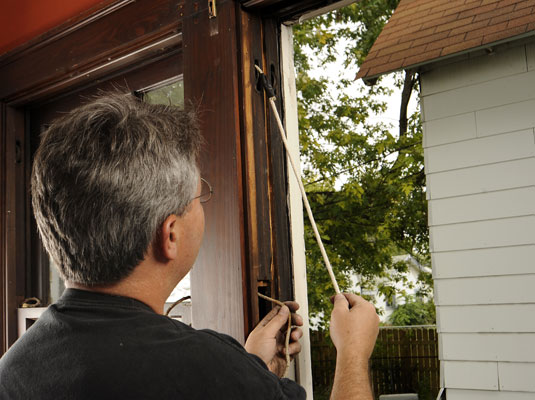 513
Pull the old cords out of the access panel and remove them from the new cords.
When you pull the old cords out the new cord will feed up and over the pulleys.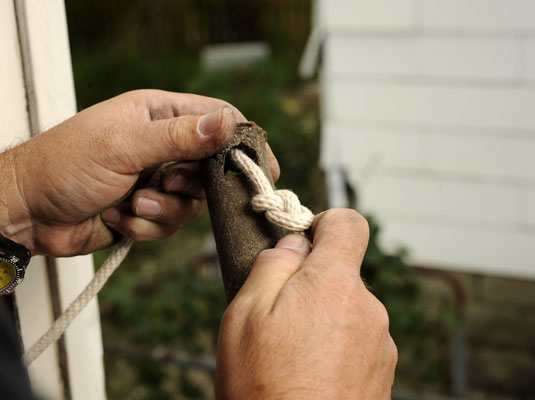 613
Feed the cords through the hole in the weights and tie a knot.
Tie the knot to securely hold the weight into place. If using chains, use wires to secure the ends to the weights.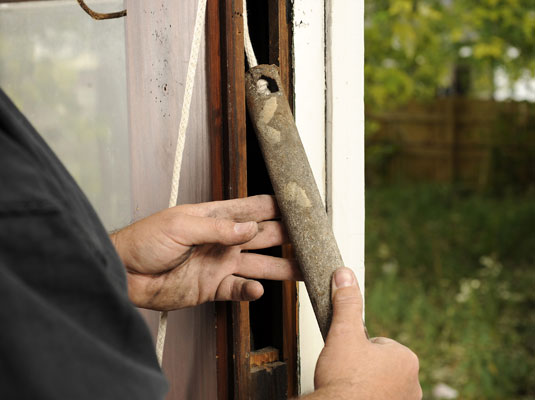 713
Put the weights back in the jamb.
Slide the weight back through the access panel.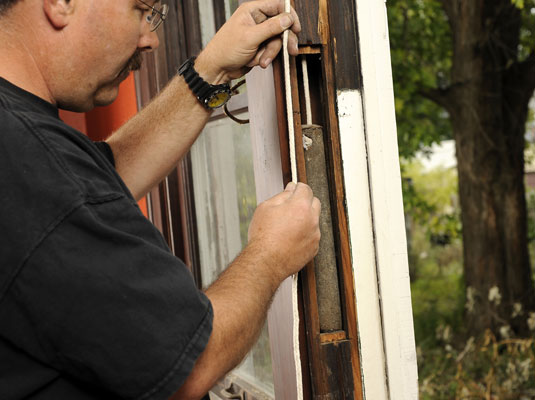 813
Test the new cords by pulling the weights up to the pulleys.
You want to ensure that the cords and weights operate smoothly.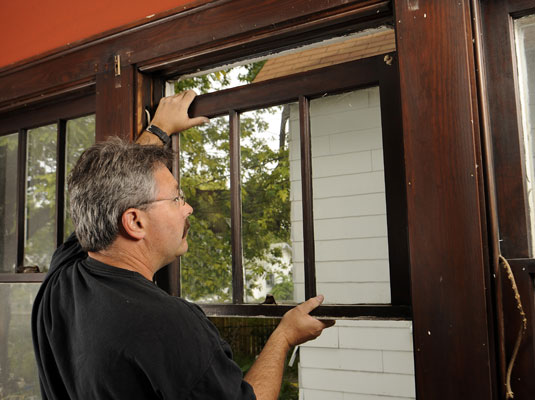 913
Put the upper sash in.
Slide the upper sash back into place.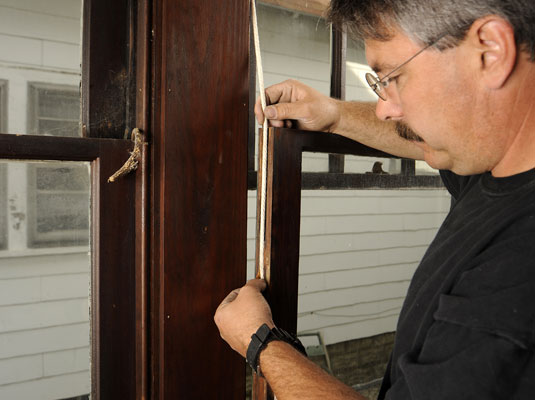 1013
Place the lower sash on the windowsill and cut each cord 3 inches below the hole on each side.
Hold each cord firmly against the window to measure the 3 inches. Cut the cord 3 inches below the place where the cords attach to the sides of the lower sash.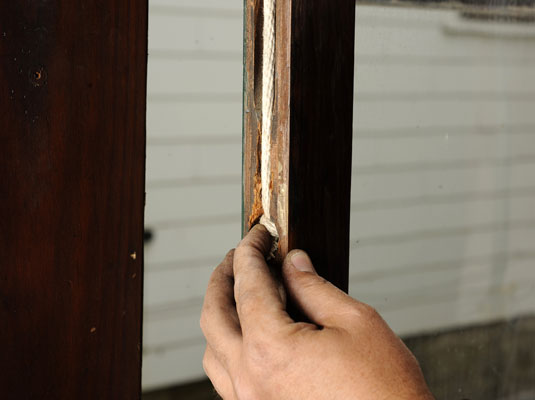 1113
Reinsert the cords in the sides of the lower sashes.
Tie a knot in the ends of the cords and reinsert them in the slots and holes on the sides of the lower sashes.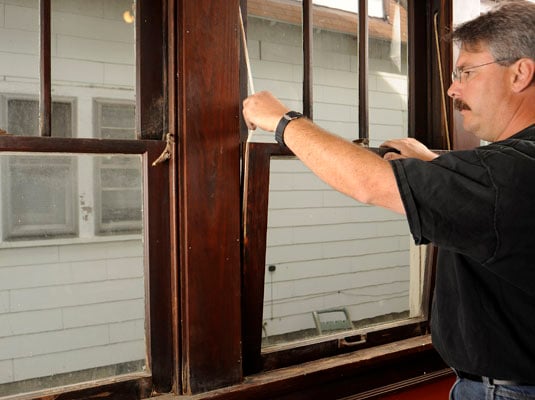 1213
Put the lower sash back into the window frame.
Slide the lower sash back into the window frame.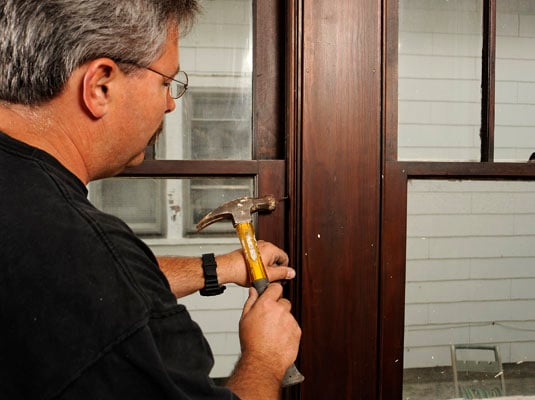 1313
Replace the window trim and access panels.
Finish putting the window pieces back into place.