Current Home Networking Protocols
Current Home Networking Protocols

16
X10
Image courtesy of X10.com.
X10 has been around since the 1970s, and that can be taken either in a good way or a bad way. Here's what you need to know about X10:
X10 originally was intended solely to use your existing home wiring to communicate with devices.
X10 does now have a wireless communication component, but it isn't as robust as others on the market.
X10 wasn't originally designed to be used in environments with competing signals and communication protocols, so it doesn't have the same security measures that other protocols do.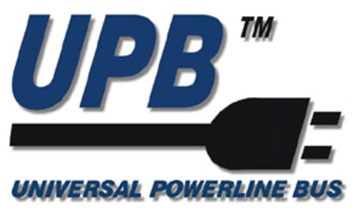 26
UPB
Image courtesy of Powerline Control Systems, Inc.
Universal Powerline Bus (UPB) was created by PCS Powerline Control Systems in 1999. Like X10, UPB is designed to work over your home's existing power lines, but unlike X10, it does appear to be fairly stable when it comes to transmitting information. UPB is dissimilar in still another way to X10, but this time, it isn't necessarily a good thing: UPB doesn't support any form of wireless communication.
Needless to say, insofar as your search for the right home automation protocol for your needs, UPB shouldn't be too high on the list.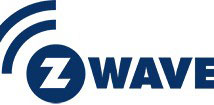 36
Z-Wave
Image courtesy of Z-Wave Alliance.
Z-Wave is one of the most popular protocols in use today; it was developed in 2007 specifically for home automation devices. Well more than 200 companies around the world use Z-Wave.
Products that support Z-Wave work with each other seamlessly, regardless of manufacturer, which makes Z-Wave an even bigger deal.
Z-Wave devices use very little power, so if they're battery-powered they'll last longer than you might expect. Some products list battery lives in terms of years.
Z-Wave utilizes a mesh network for communication, meaning that one device passes along information to the next device, and so on down the line.
A really nice website is dedicated to all things Z-Wave. If you're considering going with Z-Wave products during your home automation investigation, you'll certainly want to visit the site more than once.

46
ZigBee
Image courtesy of ZigBee Alliance.
Like Z-Wave, ZigBee is another relatively new protocol for home automation, and it is also enjoying a certain amount of popularity right now.
ZigBee was developed by the Institute of Electrical and Electronics Engineers (IEEE), the same folks who brought you the networking protocols used by your computers and smart devices.
The ZigBee Alliance is tasked with getting the word out about the ZigBee protocol. The Alliance is comprised of a team of businesses, universities, and government agencies interested in pushing the ZigBee message to the masses.
ZigBee uses a mesh network to communicate among devices running the protocol, meaning its range and power increase with every device you add to your home automation network.
Intrigued? Visit ZigBee's website for a smorgasbord of information on the protocol.
ZigBee is quite popular, but you must be careful to purchase all your ZigBee-enabled devices from the same manufacturer. Reliability between ZigBee devices made by different companies is suspect, at best, since companies are not forced to deploy ZigBee in the same manner.

56
INSTEON
Image courtesy of INSTEON.
The good people at SmartLabs, Inc., came up with INSTEON in 2005, so it is also a relative newcomer to the home automation market.
Since INSTEON is owned by SmartLabs, it is able to run a tight ship, as all its devices work together with ease.
INSTEON boasts over 200 products that run the home automation gamut: light bulbs, light switches and dimmers, motion sensors, thermostats, Wi-Fi cameras, sprinkler controls, and so much more.
INSTEON uses dual-band communication in many of its devices, which means it can communicate over both your home's existing power lines and via RF (radio frequency), doubling its effectiveness.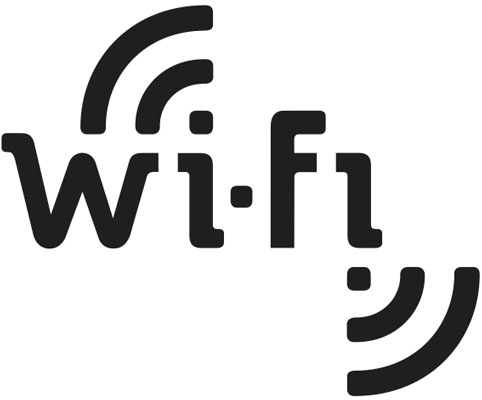 66
Wi-Fi
Image courtesy of Wi-Fi Alliance.
The newest protocol, at least in terms of its use in home automation, is (are you ready?) Wi-Fi. Obviously, Wi-Fi has been around for quite a while and you probably have used it with laptops and smartphones and tablets for years. However, only fairly recently have manufacturers begun to develop home automation devices that use it.
Many people already have a Wi-Fi network in their homes, so there's no need to purchase a separate hub to control home automation devices that use Wi-Fi.
Wi-Fi is fast — maybe. Your Wi-Fi network only has so much bandwidth to go around. If your home automation devices are sharing bandwidth with every other conceivable Wi-Fi gadget you own on the market (smartphones, tablets, laptops, game consoles, televisions, you name it), you may experience disruptions and slowdowns in controlling your home auto devices.
Wi-Fi is a power hog, so you can't use it reliably with devices that need battery power to work. It drains batteries much too quickly.
The Wi-Fi Alliance is a worldwide organization of companies that develop and support Wi-Fi. They're also the folks who came up with the famous Wi-Fi logo you all see whenever you go to Starbucks and your favorite bookstores.