Misconceptions about Chickens and Eggs
Misconceptions about Chickens and Eggs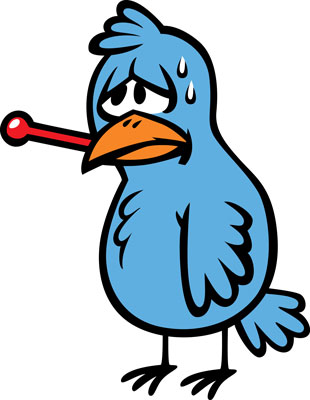 111
Bird flu is a risk to reckon with.
Some people want to keep chickens out of cities and suburban areas or are afraid to own chickens because they fear bird influenza. You're more likely to get human flu or West Nile virus than bird flu, or avian flu.
There have been outbreaks of bird flu among domestic poultry in the United States, but none so far have come from the dreaded H5N1 strain, the one responsible for disease and death in humans in Asia and some other countries. Most strains of bird flu do not infect humans.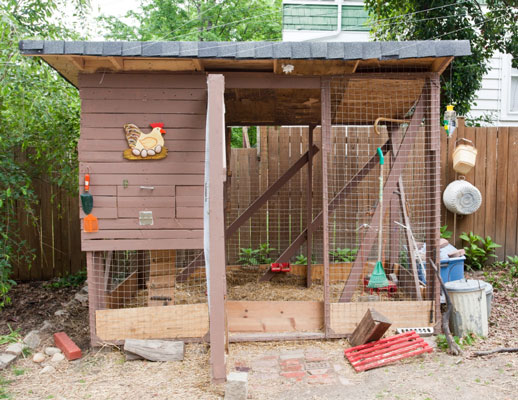 211
You can't raise chickens if you live in the city.
Chickens aren't just for country folk anymore. Anyone who has a small yard can find a place for a few chickens, even if you live in a bustling urban neighborhood.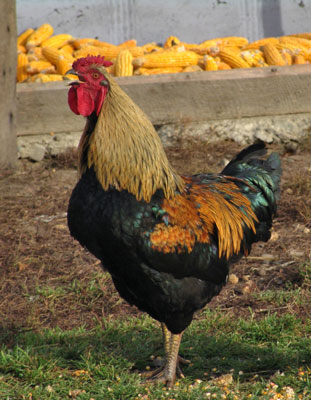 311
Roosters crow only in the morning.
Roosters do greet the sun exuberantly, but they also crow all day long, and sometimes if they're awakened at night, they crow then too. Roosters crow like songbirds sing, to mark their territory and make the hens aware of their presence. Healthy roosters crow every chance they get, although crowing frequency and sound vary by individual.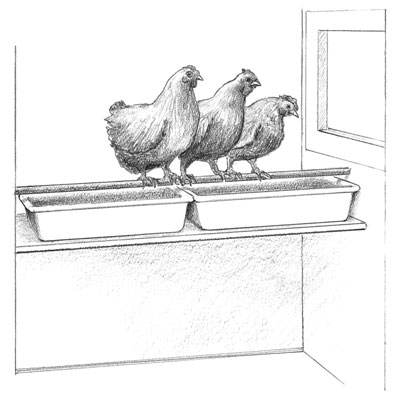 411
You need a rooster to get eggs.
A hen is born with all the eggs she will ever have, and nature tricks her into laying them whether a rooster is around or not. The eggs are equally tasty, nutritious, and abundant, regardless of whether a rooster is present.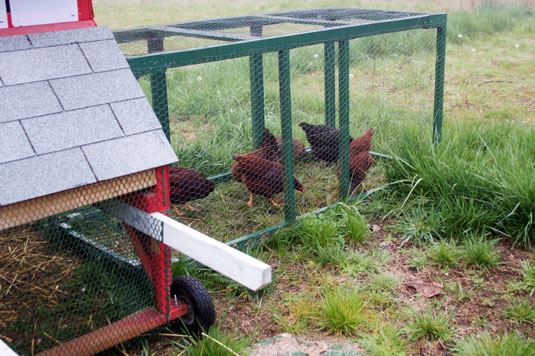 511
Keeping chickens penned is inhumane.
Chickens like to be able to roam around freely, but it isn't always safe for them to do so, even in the country. Most livestock is kept confined in some way for its own safety, and chickens are no exception.
Chickens can be allowed supervised roaming from time to time, just like your pets. And confined chickens don't annoy the neighbors or damage the flower beds. Confined chickens pose less of a health risk too, because they aren't as likely to come in contact with wild birds that carry diseases, such as bird flu.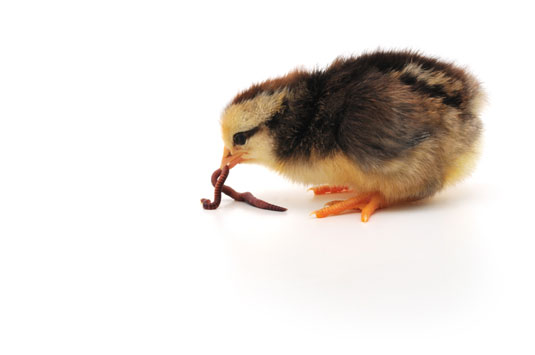 611
Chickens are vegetarians.
Chickens love meat, including fried chicken (believe it or not, this is true). Chickens are designed to eat just about anything, and they really need some of the amino acids they get from consuming animal-based proteins. Makers of commercial poultry feed usually add amino acids that are missing from grain-based diets, or they include safe animal sources of protein.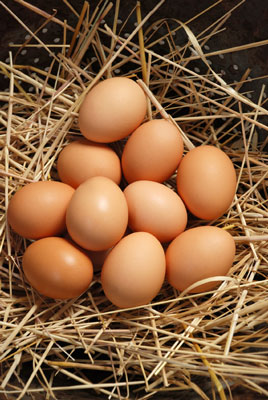 711
Big, brown, organic eggs are best in taste and quality.
If all eggs are equally fresh, there isn't usually a difference in taste or nutrition. Farm-fresh eggs are generally brown eggs, because brown-egg layers are easier for most small flock owners to care for. And if you eat your own eggs or buy them locally, they're generally much fresher than store-bought eggs and they taste better.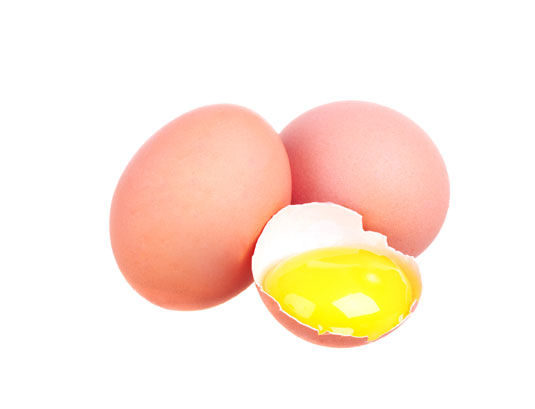 811
Fertilized and unfertilized eggs are easily distinguishable.
Only a trained eye can tell fertilized and unfertilized eggs apart, unless they're stored improperly and an embryo begins growing. And blood spots in an egg do not mean it is fertilized. They're simply the result of a vein rupturing as an egg is released from the ovary. Store-bought eggs are almost always infertile eggs. Commercial breeders don't keep roosters with hens.
But if you keep a rooster with your hens, chances are very good the eggs you eat are fertilized. If that bothers you, don't keep a rooster with your hens — it's that simple. Fertilized eggs don't taste any differently than unfertilized ones. And that tiny bit of chicken sperm does not give the egg any nutritional boost, either.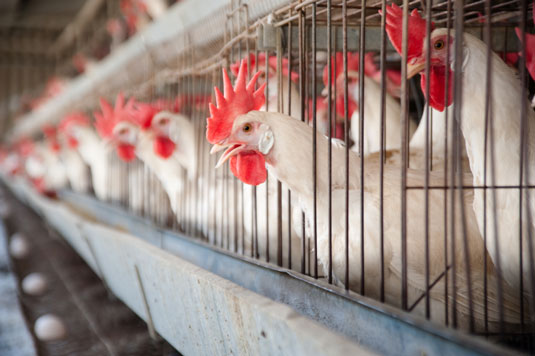 911
Egg-carton advertising is the absolute truth.
When buying eggs, beware: "Cage-free" doesn't mean organically raised, and it doesn't mean the hens range the farm freely. It usually means they were housed in large pens with a little room to move around. Growers refer to this environment as cage-free, but really it's just a giant cage with lots of chickens crowded into it.
Buying your eggs locally from hens kept in small flocks — whether free-ranging or fed organically or not — gives you the best-tasting eggs short of collecting them each morning from your own hens. And it probably means that the hens were kept in more humane conditions than commercial, caged layers.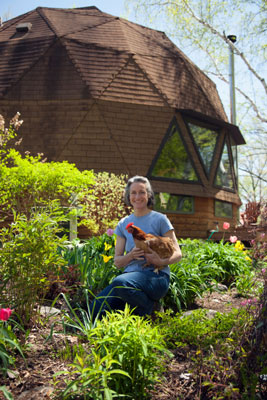 1011
Chickens are good for your garden.
Many people claim that chickens can till your soil, pull the weeds, eat the bugs, and fertilize the soil, but the truth is that chickens ruin your garden. They till the soil all right, right after you plant that crop of beans. They eat the weeds, along with all the lettuce. And while they eat the tomato worms, they take a bite out of each tomato.
Chickens don't belong in the garden. Maybe in the fall just before you clean it all out, but no other time. Chicken manure is good for the garden only after it has been composted. Fresh chicken manure deposited in the garden burns plants and brings the risk of salmonella bacteria contaminating your fresh veggies.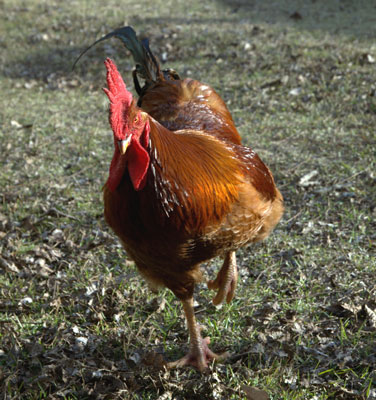 1111
Chickens are dumb and cowardly.
As birds — or animals, for that matter — go, chickens are pretty intelligent. They can learn to count and understand the concept of zero. They can be trained to do tricks and to recognize colors. They can figure out how to get out of almost any pen you put them in, sooner or later. And chickens learn by observing and copying other chickens.
Chickens have a very well-organized social system that limits strife among a flock. Anyone who has ever watched a rooster coaxing his hens over to some choice food knows that they communicate among themselves.