4 Natural Insect-Repellent Plants for Your Chicken Garden
4 Natural Insect-Repellent Plants for Your Chicken Garden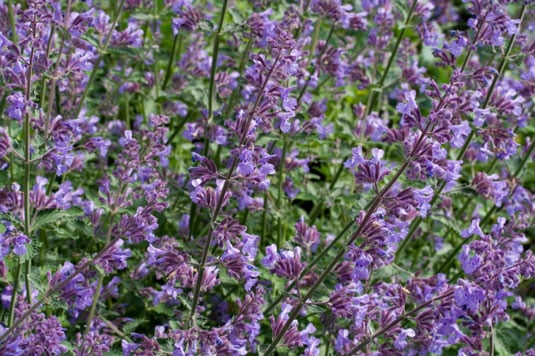 14
Catnip is known for attracting bees and cats. It's also a good insect repellent for lice and ticks on chickens.
Catnip, nepeta cataria, is a perennial. Hardy to Zone 3. It can be stunning as a mass border in a garden.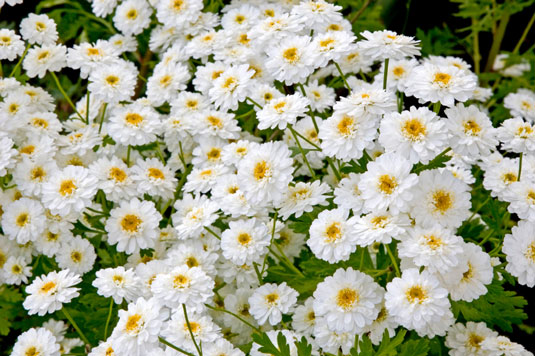 24
Feverfew produces lots of small daisy-like flowers and easily reseeds itself in the garden.
Tanacetum parthenium, fevervew, is a perennial. Zones vary by species. Excellent insect repellent; by steeping flowers and leaves like a tea. Spray this cooled tea mixture as an insect repellent.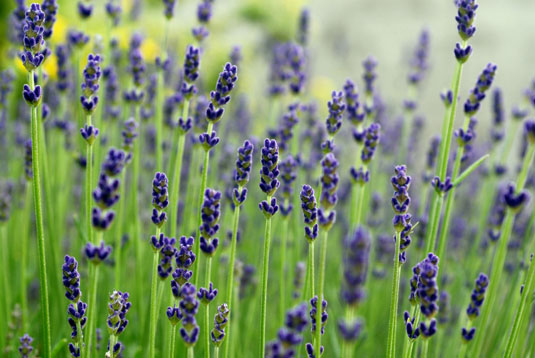 34
Lavender is a very popular and well-known shrub for its fragrance and vibrant purple flowers.
Lavandula species, lavender is a type of evergreen shrub. Zones vary by species. It's popular for culinary aspects, such as flavoring sugar or as a dried herb for meats and sweets. Lavender is found in many soaps, perfumes, and bath products because it's known to have a soothing and calming effect. Lavender is also a good insecticidal herb. Put dried lavender in your chicken coop for an enhancing and calming fragrance.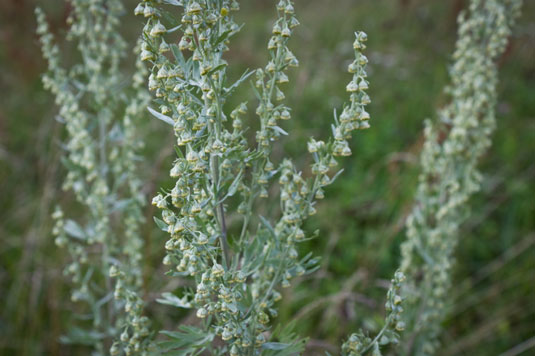 44
Mugwort and wormwood are beneficial as insect repellents for chickens when grown near a chicken coop and surrounding area.
Mugwort, artemisia vulgarius, and wormwood, artemisia absinthium, are perennials. They are hardy to Zone 4.