11 Tips for Keeping Healthy, Stress-Free Chickens
11 Tips for Keeping Healthy, Stress-Free Chickens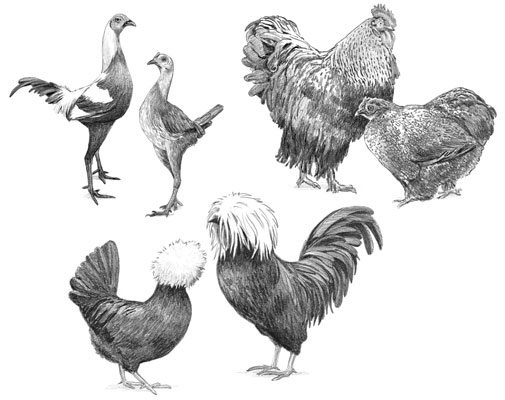 111
Choose the right breed for your needs.
Not all breeds of chickens will perform equally well under the conditions you can provide for them and in your environment. First, decide what you want chickens for — laying eggs, providing meat, showing, or just for enjoying. Then, carefully study the breed characteristics and choose a breed that seems to fit your needs.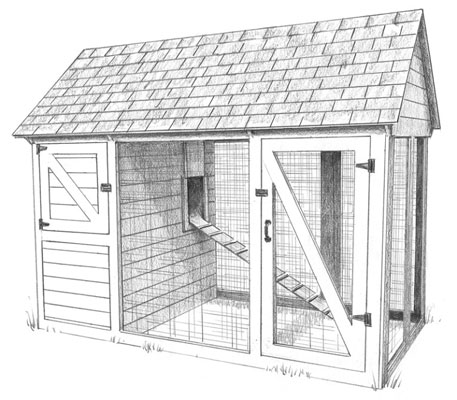 211
Set up suitable housing.
Having the right housing is not only better for the chickens but also better for you, so be sure to plan your chicken housing, and get it set up before you buy the birds. Plan the size of the housing, how you'll access it to care for the birds and collect eggs, how it will fit into your yard, and how it will be lighted.
Make sure the housing accommodates your needs as well as the chickens'. The housing doesn't have to be elaborate, but it needs to be clean and functional.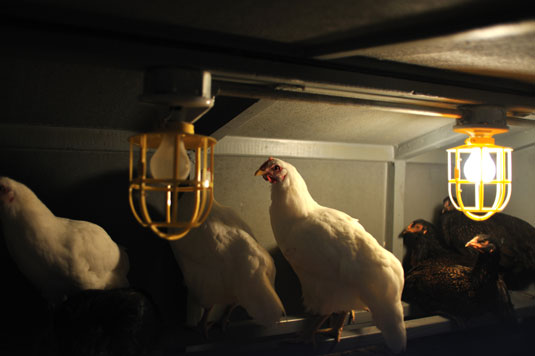 311
Supplement lighting when needed.
A chicken's life cycle revolves around the amount of daylight or artificial light it receives. Chickens are prompted to lay eggs and mate when the days are long, and they molt when the days start getting shorter. Molting is the process by which all a chicken's feathers are replaced, and it's energy-intensive. When chickens molt, they usually stop laying.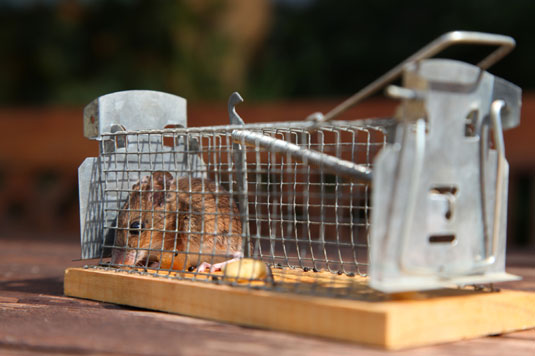 411
Control pests.
Pests are those creatures like wild birds, rats, mice, and flies that may hang around poultry housing. Wild birds like starlings and sparrows or wild geese or ducks can carry many diseases to your chickens, as do rats and mice.
Controlling pests means keeping the coop clean, storing feed so that pests can't access it, putting out poison bait or traps when you notice signs of pests, and having secure housing that limits pests' access.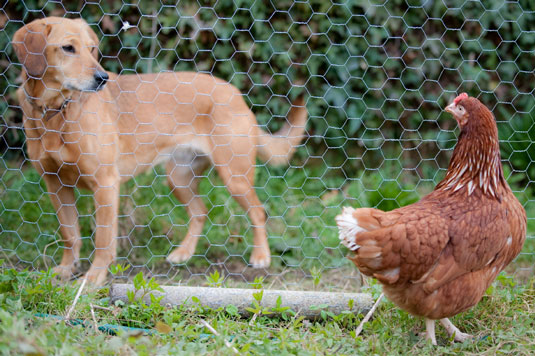 511
Protect against predators.
Predators are a big concern for chicken-keepers. Predator protection works best if you can anticipate problems and protect the chickens with sturdy pens or restricted areas to roam.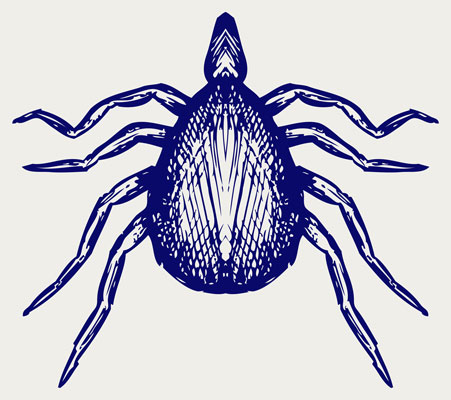 611
Control parasites.
Parasites not only make birds uncomfortable, they can carry disease and lower a chicken's immune system response to disease. Birds carrying a heavy load of internal or external parasites produce fewer eggs, grow more slowly, and eat more feed. Keeping your birds well-fed and stress- and disease-free helps their bodies repel parasites and makes them better able to tolerate any they may still contract.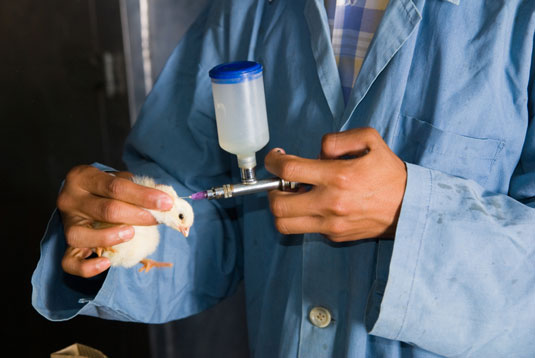 711
Vaccinate your chickens.
Preventing problems is always better than trying to fix them. When you purchase baby chicks, you're often offered the opportunity to have them vaccinated for a small additional fee. Vaccines can be given at various life stages of chickens.
Vaccines can be given by mouth, in the eyes, in the nose, or by injection, depending on the disease they are meant to prevent. Some vaccines prevent disease in one dose; others require several doses.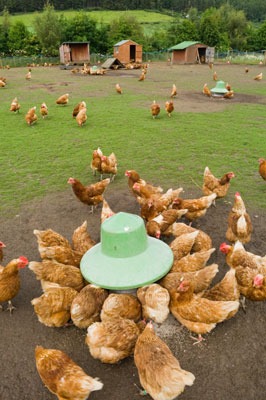 811
Feed a well-balanced diet.
Well-fed chickens lay more eggs, grow faster, produce better meat, and have good immune systems to fight off disease. Even if they have a large area of land to forage on, they need at least part of their diet to come from commercial feed so they get all the nutrients they need.
Today's commercial feeds are well-balanced, with the correct ratios of protein, minerals, and so on for the type of bird they are labeled for. They come in pellet, mash, or crumb form so the chickens can't pick out their favorite pieces and avoid the rest. If you want organic commercial feeds, these are now available on the market in many areas.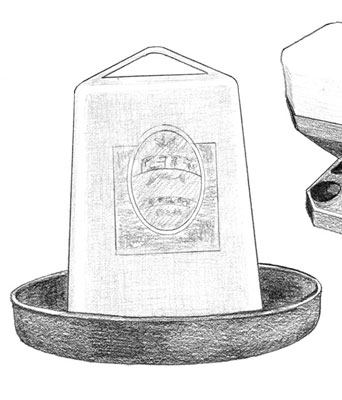 911
Make sure you provide enough clean water.
Having clean water available at all times is one of the best ways to keep your chickens healthy and productive. Making sure water is available, even in winter, is essential to their health. Chickens can be a bit fussy about water. They don't like water that is too warm or flavored strongly. If they don't drink freely, they won't eat as much, and that starts affecting their production and health.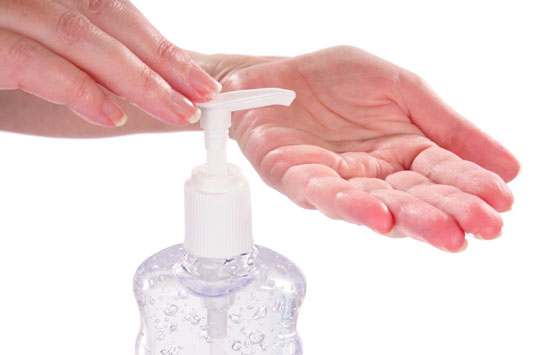 1011
Beware disease-transmitting dangers.
Many chicken diseases are carried on clothing, shoes, and hands. When you visit other people's chickens or go to a show, you should change your shoes and clothes and wash your hands before tending your flock. Also think twice about inviting visitors who have chickens of their own to visit your flock.
If you have rare or very valuable birds, you may want to limit visits. The more visits, the greater the chance that a disease will be carried into your flock. All borrowed equipment, such as carriers, should be disinfected before and after use.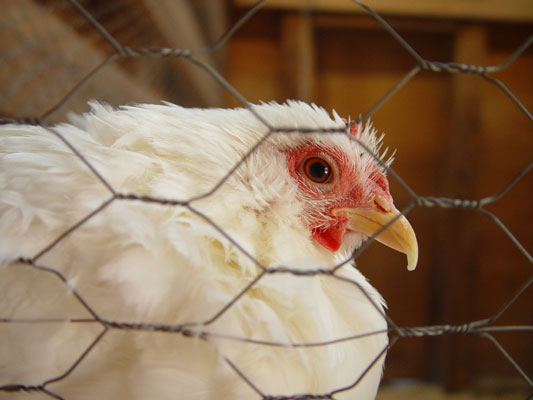 1111
Use quarantines whenever necessary.
One of the easiest but least practiced things a home flock owner can do to maintain healthy chickens is to quarantine all new birds and all chickens that come back home from a show or sale for two weeks, well away from the rest of the flock.
If you have sick chickens, they should be moved away from the rest of the flock and quarantined to try and prevent disease spread. Injured birds need to be quarantined also, so the others don't pick on them.