10 Key Things You Can See on Ultrasound
10 Key Things You Can See on Ultrasound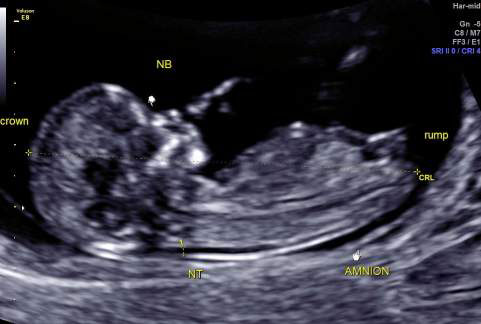 110
Measurement of crown-rump length
The crown-rump length (CRL) is the distance from the top of the fetus's head (crown) to the buttocks (rump) during the first trimester. It's the most precise sonographic measurement your practitioner can use to estimate gestational age. The other things that you can see in this image are a measurement of the nuchal translucency (NT) and the nasal bone (NB).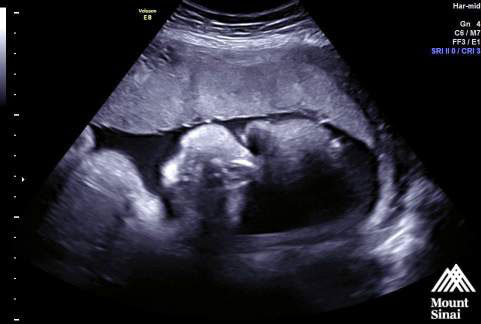 210
The face
Many people think the view of the fetus, taken during the second trimester, is sort of ghoulish. Some say that the baby looks like ET. But keep in mind that it's not a traditional photograph of the baby's face. The ultrasound beam passes through the fetus wherever it's directed and renders a picture of a "section" of the inside of the baby, not the surface.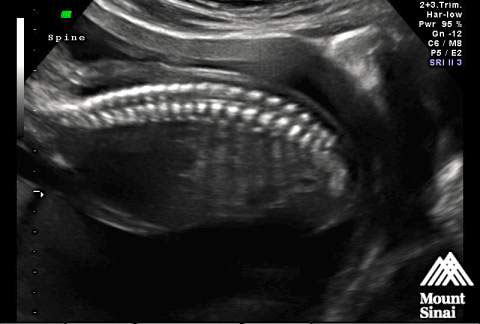 310
The spine
The spine is one area that even most novices at ultrasound can easily find. Take a look at it here. In the second trimester, imaging the entire spine is important in order to rule out neural tube defects.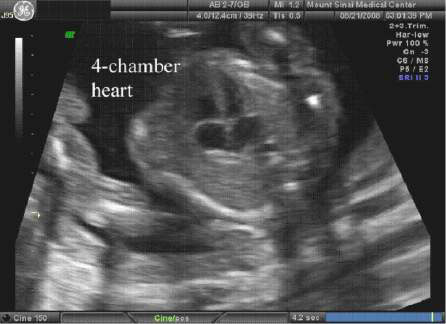 410
The heart
The image is the classic four-chamber view of the fetal heart that your practitioner looks for on ultrasound in the second trimester. You can clearly see two atria and two ventricles. A normal four-chamber view rules out the most major heart abnormalities. During an actual ultrasound, you can see the heart beating and the valves moving.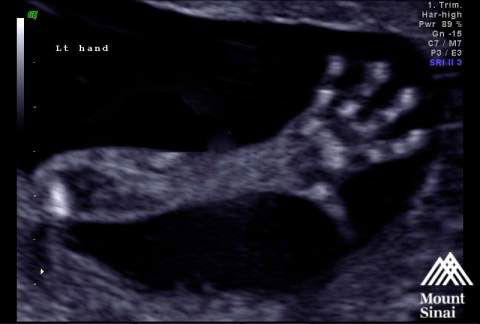 510
The hands
In the second trimester, counting fetal fingers and toes is a challenge because the fetus moves constantly. But this image captures them all.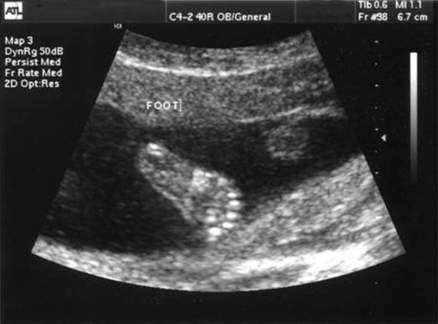 610
The foot
Although you can't predict shoe size yet, you can see five toes on the foot here, caught on ultrasound in the second trimester.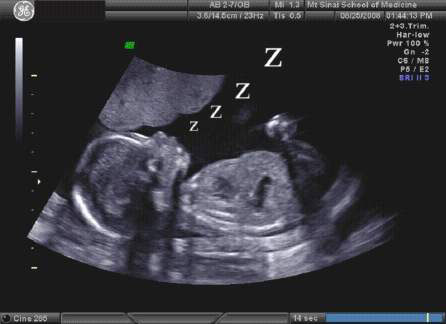 710
The fetal profile
Here, you can see a fetus in the second trimester lying on her back. You can clearly see her forehead, nose, lips, and chin.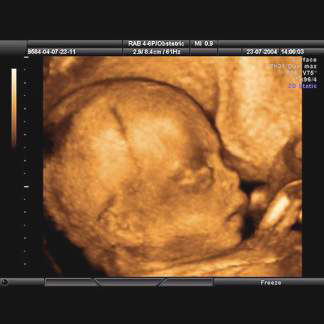 810
Three-dimensional image
In contrast to the other images that are two-dimensional, this image is a different type of ultrasound that renders a picture of what the baby actually looks like. This image shows the baby's face with the arm in front of part of the mouth.
3-D ultrasound is one of the newest technologies available and provides amazing pictures, but hasn't replaced traditional two-dimensional scanning yet. 3-D images have limited use for routine evaluation of the baby at present.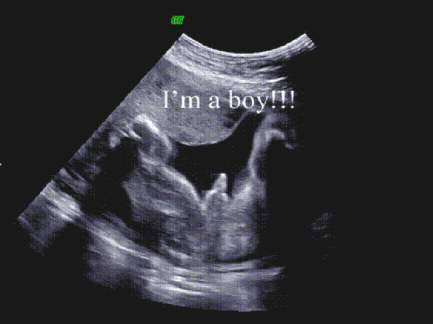 910
It's a boy!
As you can see, getting a very clear view of the developing penis is often possible.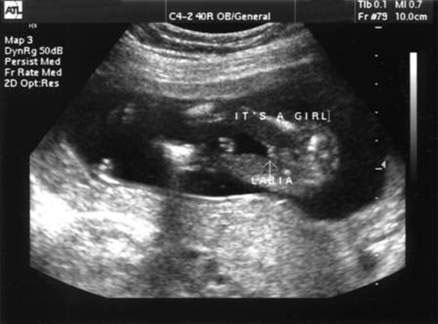 1010
It's a girl!
The figure shows an easily recognizable image of the labia.