A Collection of Images from Basic Yoga Postures & Series In A Day For Dummies
A Collection of Images from Basic Yoga Postures & Series In A Day For Dummies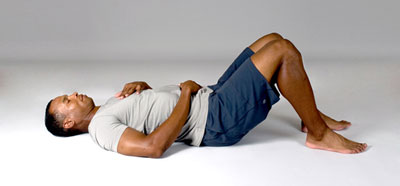 127
Belly breathing
Your hand position helps you detect motion during belly breathing.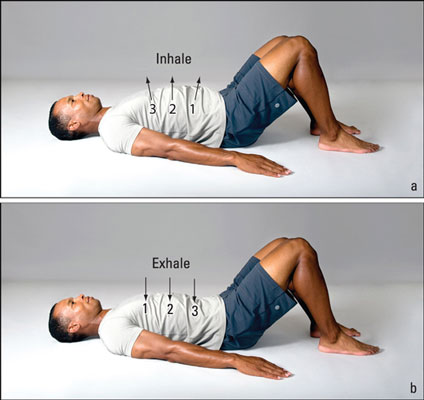 227
The classic Yoga breath
Inhale while expanding your abdomen, your ribs and then your chest.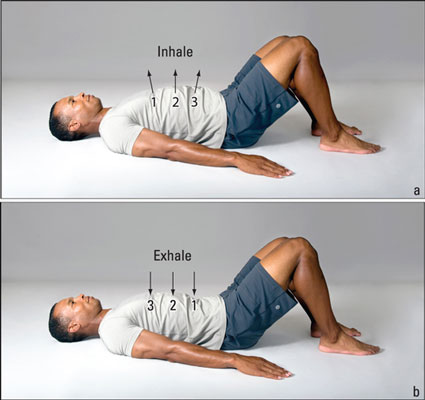 327
The new Yoga breath
Inhale while expanding the chest from the top down and continuing this movement downward into the belly.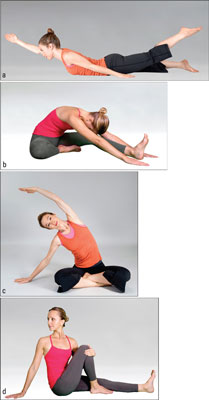 427
Combining breath and movement
Breathing properly during postures is important.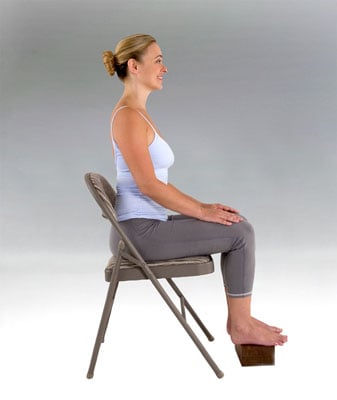 527
The chair-sitting posture
Your ear, shoulder, and hip are in alignment, as viewed from the side.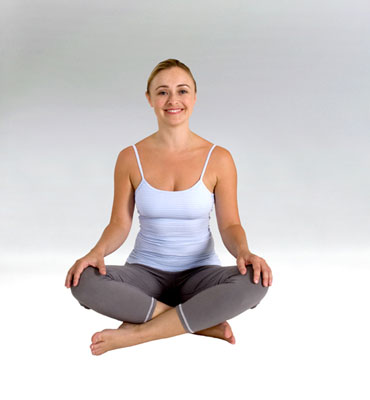 627
The easy posture
Be sure that you're steady and comfortable in the easy posture.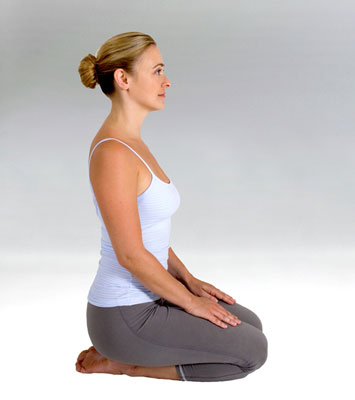 727
The thunderbolt posture
A safe sitting posture for lower back problems.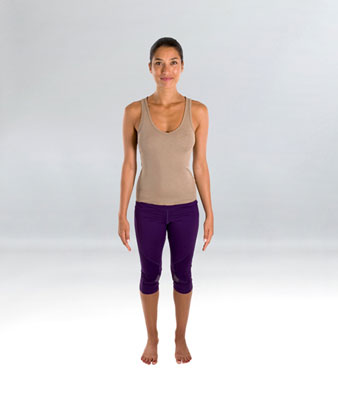 827
The mountain posture
Start your standing postures with the mountain posture.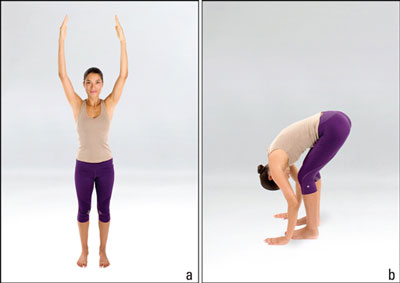 927
The standing forward bend
This posture allows the neck muscles to relax, improves overall circulation, and has a calming effect on the body and mind.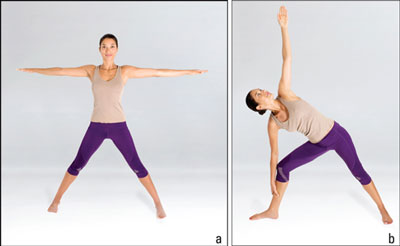 1027
The triangle posture
The side-bending triangle opens the chest so you can breathe deeply.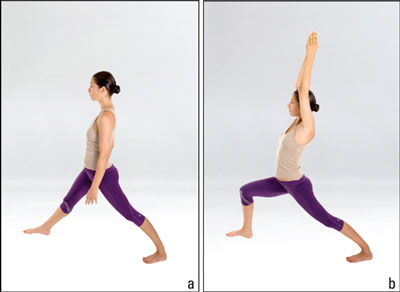 1127
Warrior I posture
The warrior is a position of power and strength.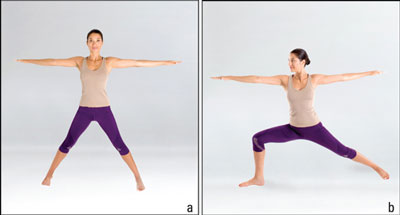 1227
Warrior II posture
Warrior II strengthens your legs, back, shoulders, and arms.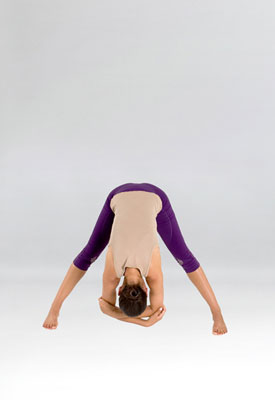 1327
Standing spread-legged forward bend
A great way to release pressure in your lower back.
1427
Downward-facing dog posture
Challenge yourself in downward-facing dog, but don't strain.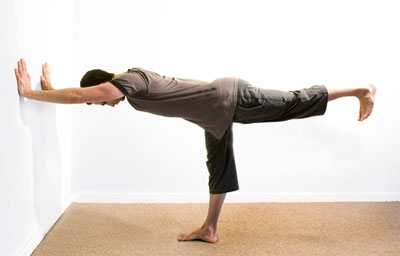 1527
Warrior at the wall posture
A safe balancing posture for beginners.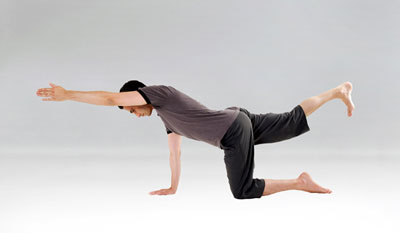 1627
Balancing cat posture
Extend your arm and leg fully on the ground before you lift them up.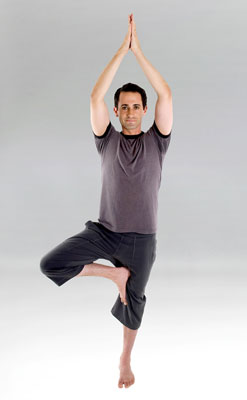 1727
The tree posture
This posture improves overall balance, stability, and poise.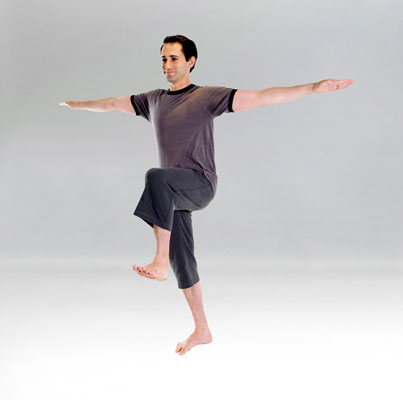 1827
The karate kid posture
This posture strengthens the legs, arms, and shoulders and opens the hips.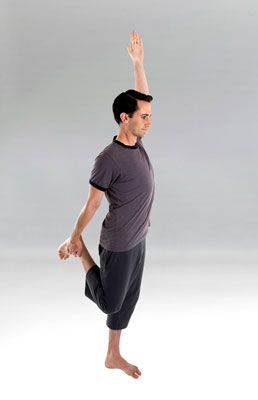 1927
Standing heel-to-buttock posture
This pose can improve your balance for the more advanced postures.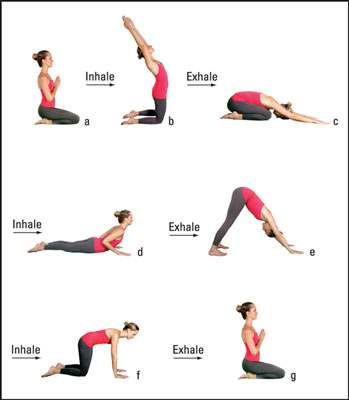 2027
7-step kneeling salutation
The 7-step variation of the sun salutation can give you many benefits and also help you get in shape for the standing variety.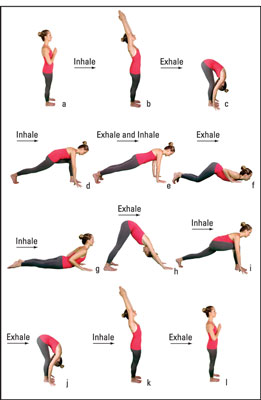 2127
12-step sun salutation
To enjoy the greatest benefit from this sequence, execute each part with full participation of your mind.

2227
Corpse posture
Lie flat on your back with your arms relaxed along the sides of your torso and your palms up.

2327
Lying arm raise
Slowly raise your arms up overhead and touch the floor behind you. Bring your arms back to your sides as you exhale.

2427
Knee-to-chest posture
Bring one knee into your chest while you extend the other leg down.

2527
Downward-facing dog pose
Straighten, but don't lock, your arms and legs as you do the downward-facing dog.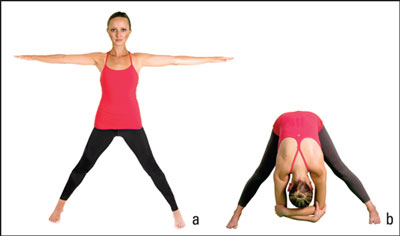 2627
Standing spread-legged forward bend
This posture stretches your hamstrings and the muscles on the insides of your thighs, and opens your hips.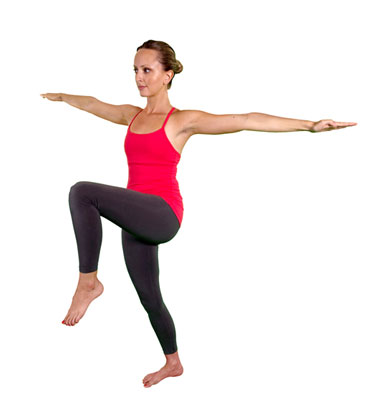 2727
The karate kid
This pose improves your balance and stability, and enhances your focus and concentration.