Paleo Fitness Intermediate Power Move: The Jerk
Paleo Fitness Intermediate Power Move: The Jerk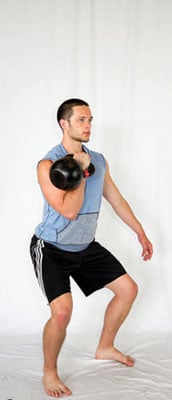 14
Clean the weight up into the rack position and assume a shoulder-width stance. Start the jerk the same way you would a push press, by taking a shallow dip.
Don't take long to get into the dip. Think "quick down, quick up," like a spring!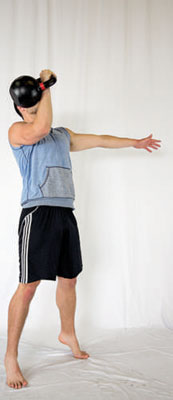 24
Explode out of the dip exactly how you would a push press.
As the weight is accelerating upward, shoot your hips back and land your weight back onto your heels.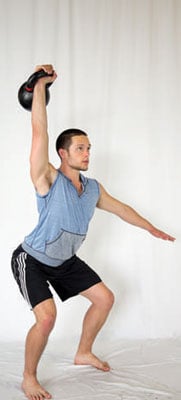 34
Come into a quarter squat position to "sneak under the weight" and catch the weight overhead in a full lockout position.
It's okay if your heels leave the ground during the upward portion of the jerk, but they should be planted when you shoot your hips back to catch the weight.

44
Stand up out of the quarter squat with the weight locked out overhead to complete the repetition.
Let the weight fall quickly back into the rack position (catch it softly with a dip if you need to) and repeat.