10 Ways to Add Flavor without Salt
10 Ways to Add Flavor without Salt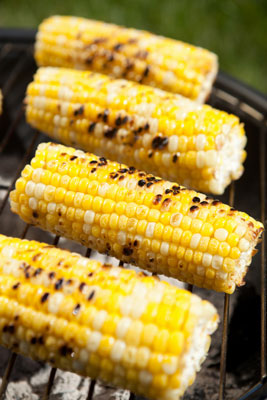 110
Sauté, grill, and roast
Sautéing, grilling, and roasting are cooking methods that bring out the natural caramelizing properties in foods and really seal in the natural flavors and juices of meats and vegetables. Sautéing simply involves using a sauté pan to cook foods at high temperatures for short periods.
Grilling sears in flavor, creating a "crust" on the outside that keeps juices in. Grilling is generally a quick-cook method, so keeping an eye on the food or using a meat thermometer to avoid overcooking is key.
You generally do roasting in an open pan in the oven. It involves beginning at a higher temperature to promote exterior browning (caramelizing) and then reducing the temperature for the remainder of the cooking time.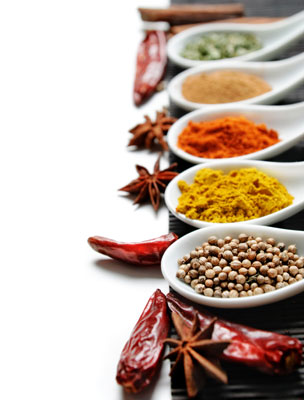 210
Add herbs and spices
Herbs and spices can add great flavor to your dishes. They're the backbone of many recipes, lending a cultural and regional flair to food, as well as antioxidants and visual appeal. Herbs are the leafy parts of plants; they provide a crisp, clean taste. Spices are the bark, roots, seeds, and flowers of tropical plants; they work well in longer cooking to provide rich flavor.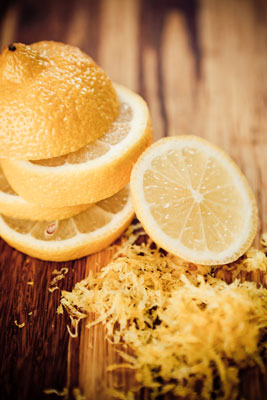 310
Squeeze in some citrus
A bit of lemon, lime, or orange zest can make the flavors of a dish come alive. Citrus juices can also add intense flavor when reduced or combined with other spices.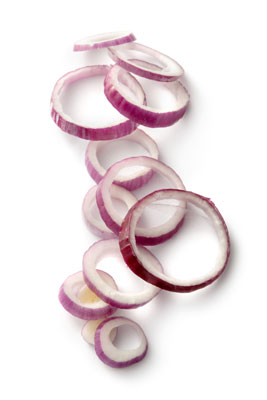 410
Toss in onions, peppers, garlic, and more
Aromatic vegetables such as onions, garlic, scallions, shallots, leeks, and chives add a distinctive flavor and aroma whether sautéed, roasted, or raw. Use them to build flavors by adding the sweetness of caramelizing, the pungency of raw onion, or the earthiness of roasted garlic.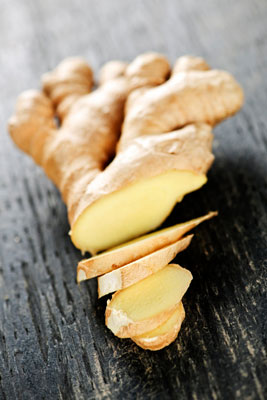 510
Use fresh ginger and horseradish
Fresh ginger adds a flavor punch that can't be matched. Fresh ginger root is available in the produce section of your grocery store and is easy to store and use.
Horseradish is an underused flavor agent. You can purchase it fresh or jarred. A little bit goes a long way, adding heat and punch to a sauce or stew. It also makes a great condiment — add it to mayonnaise or plain yogurt to make a sandwich spread.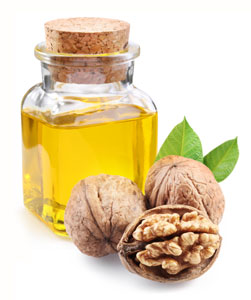 610
Cook with oils and flavored oils
Add extra-virgin olive oil or walnut oil to a garden-fresh salad mix or top off a stir-fry with a dash of sesame oil. You can infuse neutral oils, such as canola, safflower, and grape seed oils, with spices and herbs to give them unique flavors as well.
Use them alone to drizzle over food or to enhance flavor in the cooking process. These additions not only boost flavor but also give you another way to add heart-healthy fats to your diet.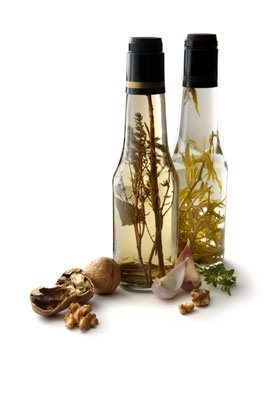 710
Pour in vinegars, wine, and liqueur
Flavored vinegars can really wake up your taste buds without added salt. You can choose a wine vinegar (made from red wine, white wine, rosé wine, champagne, rice wine, or sherry), cider vinegar (made from apples), or balsamic vinegar (made from Trebbiano grapes and aged in barrels). You can flavor infused vinegars with roasted garlic, chili peppers, herbs, vegetables, or fruit.
You can use wine and spirits as flavor builders, too. Use them in a sauce or as a flavoring. A few to try: sherry in a cream sauce, a splash of amaretto with cooked carrots, or brandy poured and flamed over a dessert.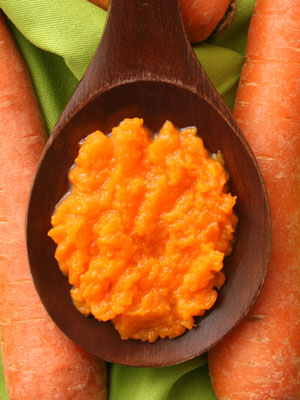 810
Purée and chop vegetables
Using vegetables to make a purée, coulis, or salsa is a great way to infuse flavor into a dish. These wonderful alternatives replace high-fat and high-salt sauces, and they add not only flavor but color and nutrition too!
Puréed vegetables can also thicken soups, stews, and sauces without the addition of fat. Salsas and relishes are generally chunky mixtures made from a variety of vegetables or fruits, with the addition of one or two intense flavors, such as chili peppers and cilantro.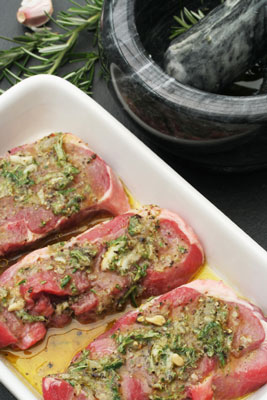 910
Make rubs and marinades
You can use a rub or marinade as a seasoning or a tenderizer. Dry or wet rubs can provide flavor profiles that vary from sweet and hot (try a Jamaican jerk) to full-bodied (like a garlic rub).
A dry rub is a combination of spices and herbs that are blended together and rubbed into meat. A wet rub is a combination of spices and herbs blended with liquid ingredients — usually oil — and rubbed over the meat's surface. Marinades are liquids that contain an acidic ingredient to tenderize tough meat or add flavor.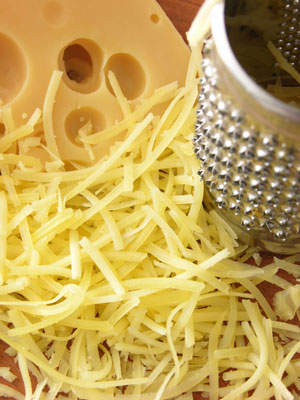 1010
Sprinkle on a wee bit of cheese
Small amounts of sharp, pungent white cheeses, such as Romano, Parmesan, or Asiago, can really boost the flavor of a dish. Just 1 or 2 tablespoons of freshly grated cheese adds tons of flavor. Better yet, this flavor boost may help promote consumption of more veggies.