Bartending Basics: How to Cut Fruit for Garnishes
Bartending Basics: How to Cut Fruit for Garnishes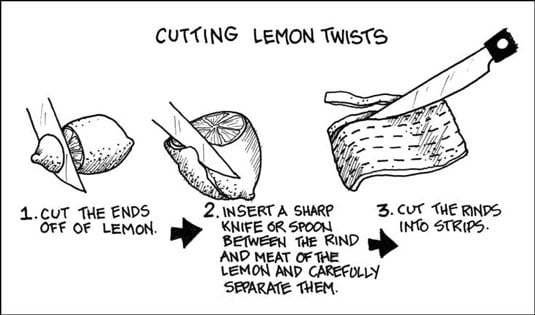 15
Lemon twists
Cut off both ends of the lemon.
Insert a sharp knife or spoon between the rind and meat of the lemon and carefully separate them.
Cut the rind into strips.
The outside of the lemon is where the flavor lies. When adding a lemon twist to a drink, slowly rim the edge of the glass with the outside of the lemon twist and then drop the twist into the cocktail.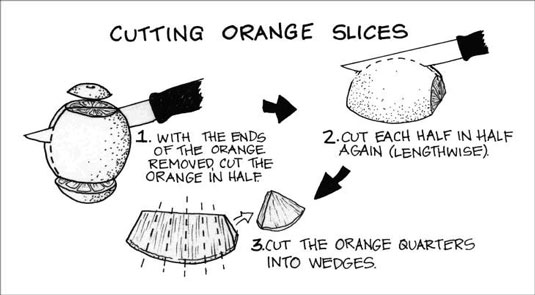 25
Orange slices
With the ends of the orange removed, cut the orange in half.
Cut each half in half again (lengthwise).
Cut the orange quarters into wedges.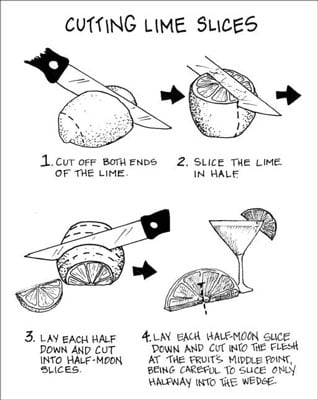 35
Lime slices
Cut off both ends of the lime.
Slice the lime in half.
Lay each half down and cut it into half-moon slices.
Lay each half-moon slice down and cut into the flesh at the fruit's middle point, being careful to slice only halfway into the wedge.
This slot will hold the garnish in place on the rim of your glass.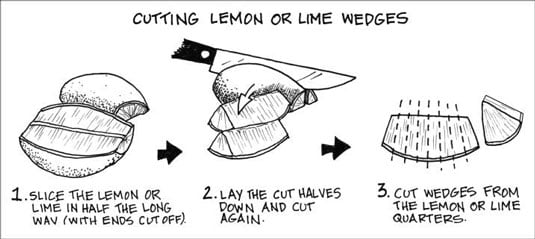 45
Lemon and lime wedges
Slice the lemon or lime in half the long way.
Lay the cut halves down and halve them again.
Cut wedges from the lemon or lime quarters.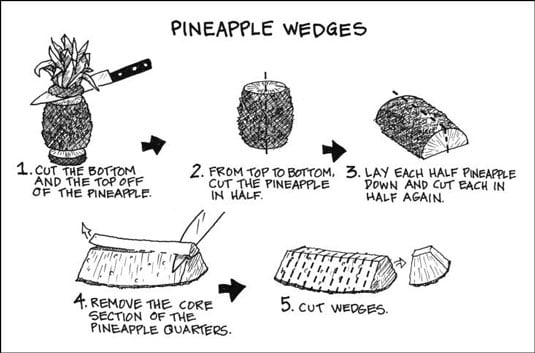 55
Pineapple wedges
Cut off the top and bottom of the pineapple.
From top to bottom, cut the pineapple in half.
Lay the half pineapple down and cut it in half again.
Remove the core section of the pineapple quarters.
Cut wedges.