How to Sync Your Kindle Fire HD's Calendar App
How to Sync Your Kindle Fire HD's Calendar App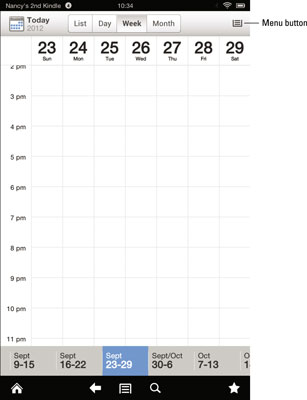 14
Tap the Menu button and then tap the New Event option in the menu that appears.
When you first open Calendar, you see the blank calendar. Tap on a tab to display the calendar by Day, Week, or Month, or to display a List of events. Note that if you tap on a date in the Month view, that date opens in Day view.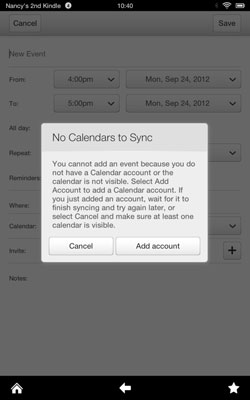 24
Tap the Add Account button.
You can't add a new event until you sync with a calendar in an online account.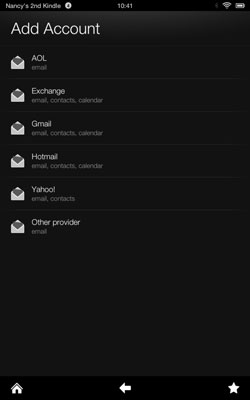 34
Tap an account in the list shown.
The most common providers are listed here, such as AOL, Exchange, or Hotmail, or you can tap Other Provider for any other type of account.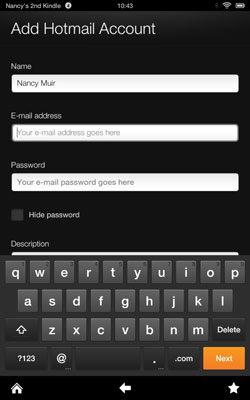 44
On the following screen, enter your account information and tap Next.
You may see a message about how POP access is required to get Plus features, if available, for your account.
Tap OK, and Kindle Fire HD may take a few seconds to sync with your account. You return to the Calendar and can now add and edit events.