How to Set Up Kindle FreeTime on Your Fire Tablet
How to Set Up Kindle FreeTime on Your Fire Tablet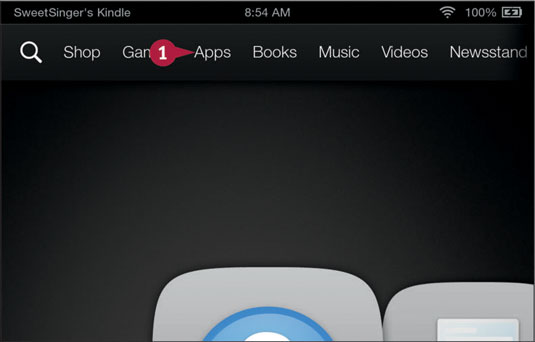 18
From the Home screen, tap Apps.
The Apps content library appears.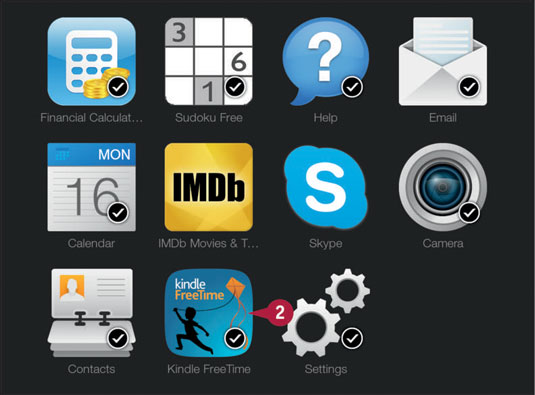 28
Tap Kindle FreeTime.
Note: The first time you use the app, it might need to download from the Amazon Appstore for Android.
Tap again to open the app. The setup wizard for Kindle FreeTime begins.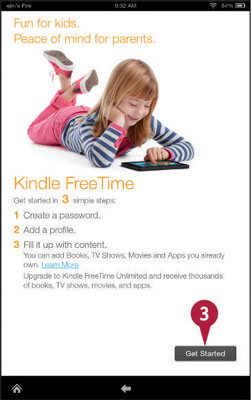 38
Tap Get Started.
The Parental Controls Password screen appears.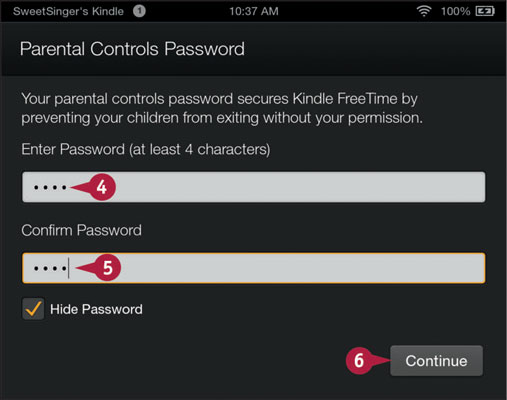 48
Type a password.
Retype the password (5). Tap Continue (6). After you create the parental controls password, you then set up a profile for the child who will use your Kindle.
You can establish individual profiles for each child, which is particularly useful if your children's age differences are significant. Using multiple profiles, you can provide each child with content appropriate to his or her age group.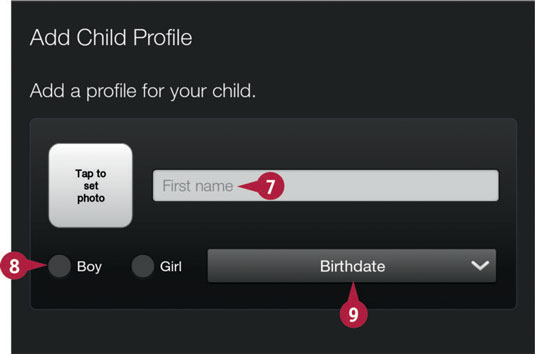 58
Type a child's name here (7).
Choose a gender (8). Tap here to supply a birthdate (9).
The Set Date screen appears.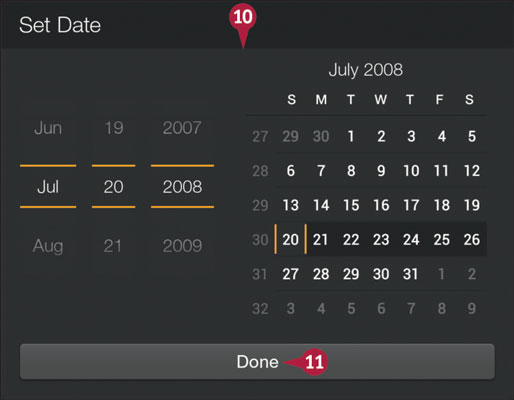 68
Swipe in the Set Date columns or tap on the calendar to set a birthdate (10).
Tap Done (11).
The Add Child Profile screen reappears.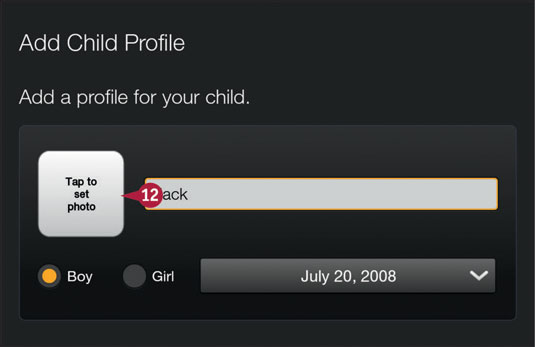 78
Tap in the Tap to set photo box to set an image.
The Select Photo window appears.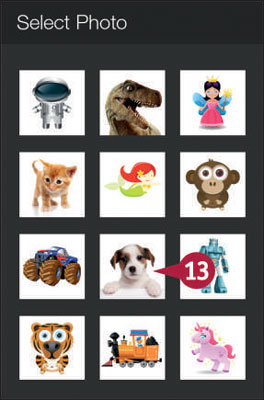 88
Tap a photo.
You are limited to the choices that appear in the Select Photo window.