How to Sample Your Kindle Paperwhite Books on Other Devices
How to Sample Your Kindle Paperwhite Books on Other Devices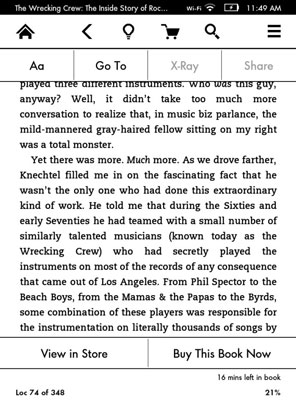 14
The easiest method is to tap the top of the screen.
This displays not only the top toolbar but also a special toolbar at the bottom of the screen that appears only in samples, and then tap Buy This Book Now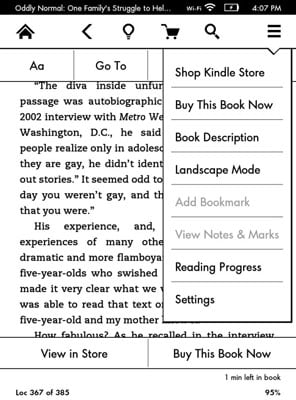 24
A second method is to display the toolbar and then tap Menu→Buy This Book Now.
But why take the extra step?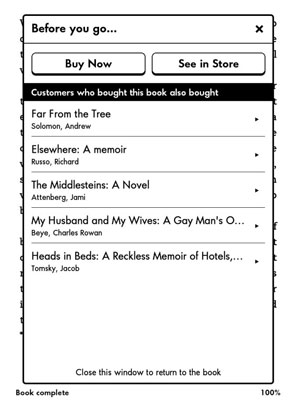 34
The third method is to purchase the book when you reach the end of the sample.
Just tap the Buy Now link to purchase the book.
Note that for all these options, you'll see a prompt to turn on wireless if necessary.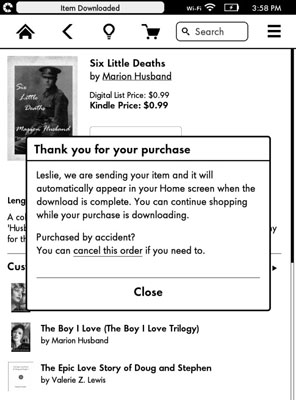 44
When you choose a Buy option, the purchase is made immediately and your account is charged.
Note, however, that you can cancel the purchase from the screen.