Find Movie Times and Buy Tickets on Your Fire Tablet
Find Movie Times and Buy Tickets on Your Fire Tablet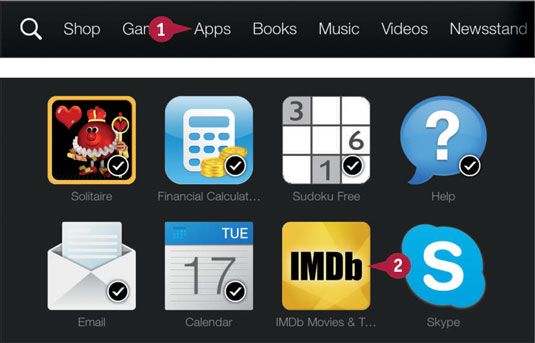 16
From the Home screen, tap Apps.
The Apps content library appears. Tap IMDb (2).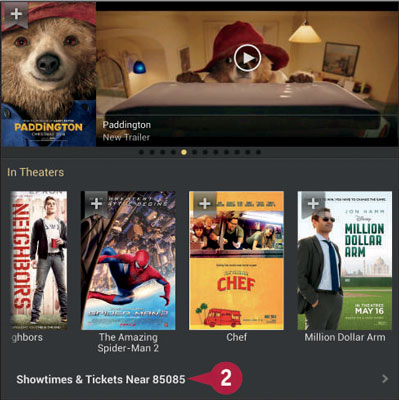 26
Tap Showtimes & Tickets Near XXXXX, where XXXXX is your ZIP code.
The Showtimes & Tickets screen appears.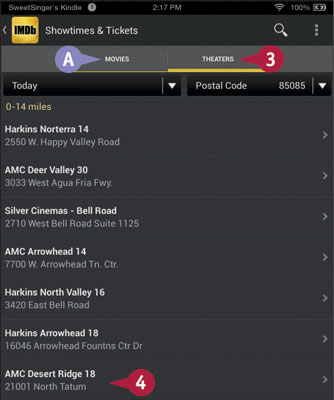 36
Tap Theaters to view nearby theaters.
You can tap Movies to search for a movie (A).
Tap a theater (4). The movies playing at the theater appear.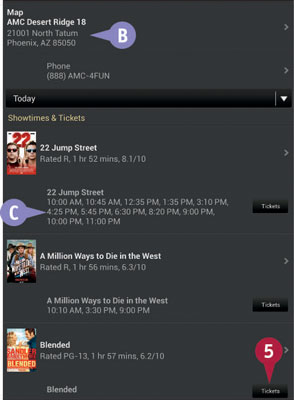 46
Tap Tickets.
The theater's information appears in this area (B). The movies currently playing appear in the bottom half of the screen.
Note: You can tap a movie to view its details.
A movie's showtimes appear in this area (C).
Note: Only some theaters sell tickets online.
The Buy Tickets wizard begins.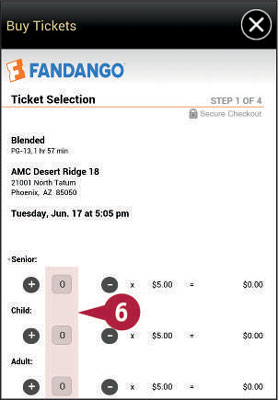 56
Type in the requested information, swipe up to scroll down, and tap Next until you complete your ticket purchase.
If the movie is showing at multiple times, the Buy Tickets box is preceded by another box.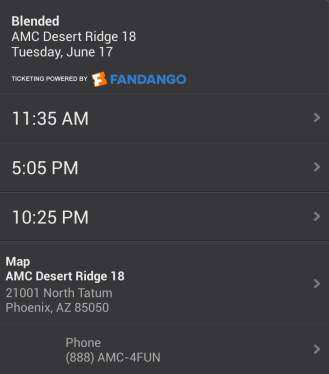 66
Tap the time for which you want to purchase tickets.
After you make your choice, the Buy Tickets window appears.