11 Great Apps for Your FireTablet
11 Great Apps for Your FireTablet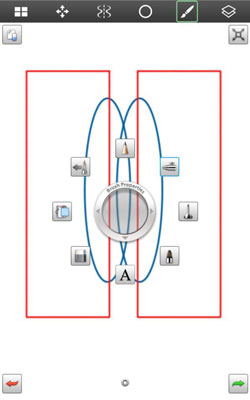 111
Sketch Book Mobile
From: AutoDesk, Inc.
Price: $1.99
Sketch Book is a drawing app to satisfy the creative artist in your soul. With dozens of preset brushes, you can draw whatever you can imagine on your Fire screen. You can control the brush characteristics and make use of an extensive color palette.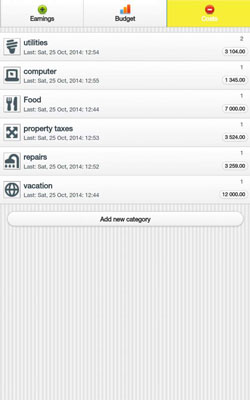 211
Family Budget Count Free
From: Astral Web, Inc.
Price: Free
If you're like many these days, you're tightening your belt and counting those pennies. Family Budget is an app that helps you keep track of all your expenses, whether for a single trip or your yearly household budget. You can enter earnings and use built-in categories for fixed expenditures to categorize your expenses.
You can control your expenditures by day, month, or year. You can also add notes to your expenses and check your budget balance easily.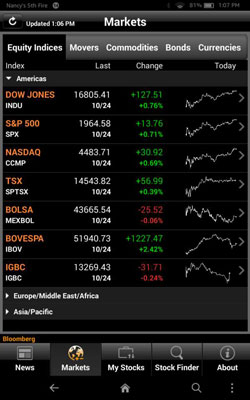 311
Bloomberg
From: Bloomberg L.P.
Price: Free
If investing is your thing, you'll find this stock reporting and tracking tool incredibly useful. The information is up to the minute and features both stock quotes and financial news. You can find updates on equity, commodity, bond, and currency market activity, as well as industry data and stock prices.
You can create a portfolio of your investments to help you track them more easily, and even watch videos about top financial news stories right on your Fire tablet.
All in all you can get a very comprehensive picture of what is driving current financial conditions, all from within this one app.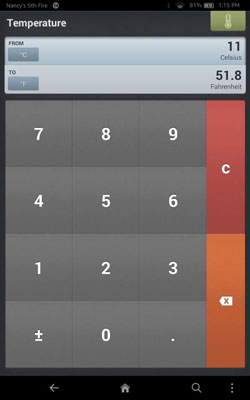 411
Convertr
From: Vervv LLC
Price: $1.99
If you need help converting just about anything to anything else (feet to meters, pounds to kilos, or whatever), you'll appreciate this handy little app with a clean, uncluttered interface.
If you're scientifically minded, you'll be glad to know that you can get your conversion to up to 12 decimal points. Each conversion category has multiple options; for example, the Length category has 13 conversion units and Volume has 15. Convertr updates currency prices constantly.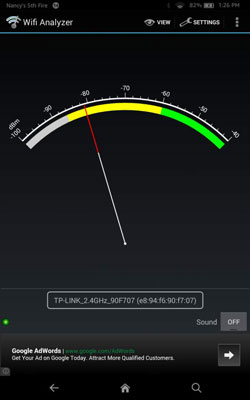 511
Wifi Analyzer
From: farproc
Price: Free
Because Wi-Fi–only Fire tablets can connect to the web only through Wi-Fi, this handy app is helpful for keeping track of local Wi-Fi connections. You can observe available Wi-Fi channels and the signal strength on each. There are several styles of graph to choose from, including Channel, Time, Channel Rating, and Signal Meter.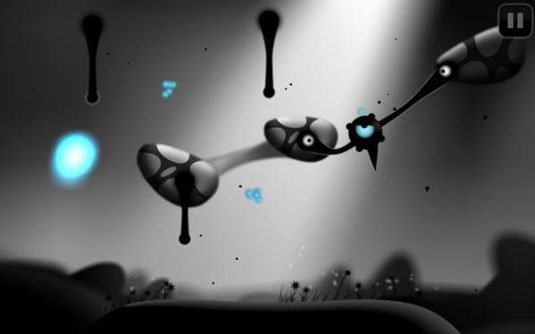 611
Contre Jour
From: Chillingo
Price: $1.99
This game has been called the intellectual's Cut the Rope because it uses the same premise of swinging a creature around a space to land on the winning spot, but in a much more sophisticated environment. Against its black-and-white abstract art background that would warm Salvador Dali's heart, you're challenged to move a little one-eyed blob around to collect bits of light.
The game involves prodding the landscape to reshape it and thereby roll or push the creature toward the lights. To complete the game, your little blob must hit the big ball of light. Remember to collect other bits of light along the way to rack up higher scores. This is a fun, mentally challenging, one-person game worth checking out.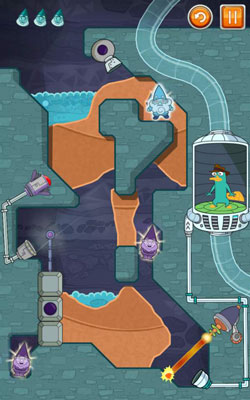 711
Where's My Perry?
From: Disney
Price: $2.99
This game is based on the cartoon character Perry the Platypus, otherwise known as Agent P. Perry is trapped underground in a little glass cage and you have to set him free. To do that, you release water, steam, or ice to direct water into the pipe leading to his chamber. You can slide your finger across the screen to dig tunnels and direct materials into pipes.
Figuring out how to free Perry each time takes real problem-solving skills and makes for a game that challenges your brain. Despite the Disney connection, this one is great for kids and adults.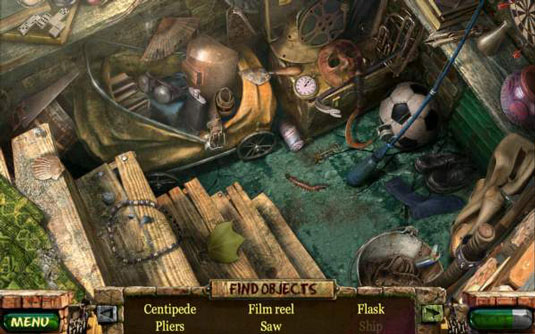 811
Stray Souls: Dollhouse Story
From: Alawar Entertainment
Price: $2.99
This is your typical, creepy-old-house, found-objects game, and it's a very well-executed one at that. Two newlyweds are at home one evening when a knock comes on the door. A package has been left on the doorstep and the husband instantly disappears. The game involves the wife looking for clues to where he might have gone.
As you move around to different locations, looking for clues, you have to pick up items such as pliers to open the package and a key to unlock a drawer. You pick up items like a torn photo and have to search for the other half. The music is appropriately creepy, and the "plot" is clever.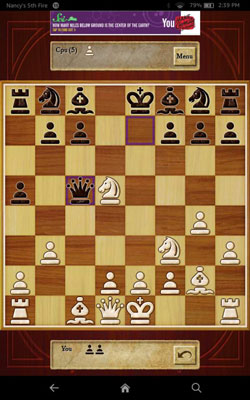 911
Chess Free
From: Optime Software
Price: Free
If chess is your thing, you'll enjoy this electronic version. You can play the computer or play against another person using the same Fire tablet. With the latter approach, the board swaps around after each play so that the next person can take his or her turn. There's a game timer if you're in Chess Tournament mode. You can also change the style of the pieces and board.
Tap a piece, and then the game shows you all possible moves unless you turn off Show Legal and Last Moves in the game's Options. Tap the place on the board where you want to move the piece. In case you have a change of heart, this game includes a handy Undo button.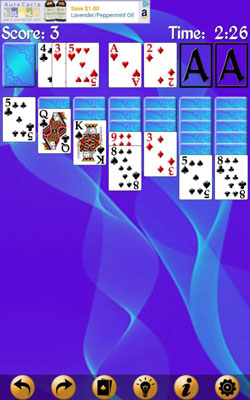 1011
Solitaire Free Pack
From: Tesseract Mobile Software
Price: Free
This game doesn't have too many surprises, but for those who are devoted to solitaire, it offers an electronic version that you can play on the go on your Fire. Rack up the points with 50 different games, including Klondike, Pyramid, and Monte Carlo.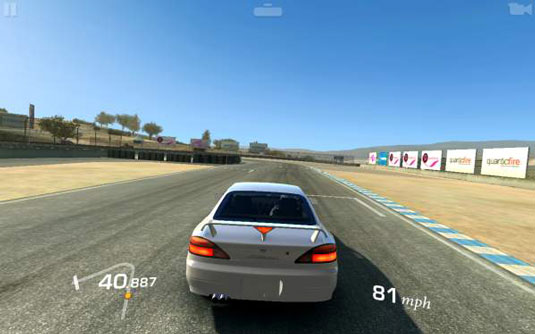 1111
Real Racing 3
From: Electronic Arts, Inc.
Price: Free
If you love to race fast cars, this game will give you that experience on your Fire tablet with sharp graphics and quick moves. You can play around with more than 900 racing events with any of 22 vehicles in a wide variety of settings. You can play locally on your Fire or with others in the app's Time Shifted Multiplayer technology.