How To Review Your iPad Calendar
How To Review Your iPad Calendar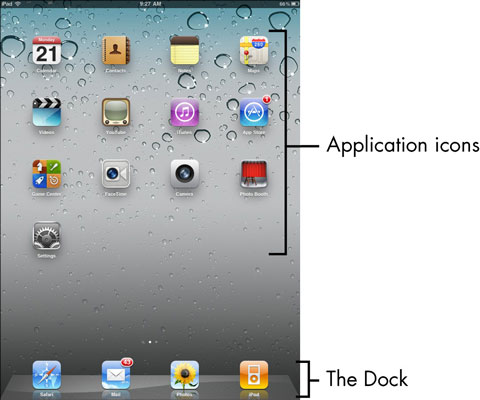 15
Start by tapping the Calendar app icon on the Home screen.
The Calendar app opens. For the feel of a paper calendar book, rotate your screen to landscape orientation when in the Calendar app. This orientation provides a nice book-like experience, especially in Day view.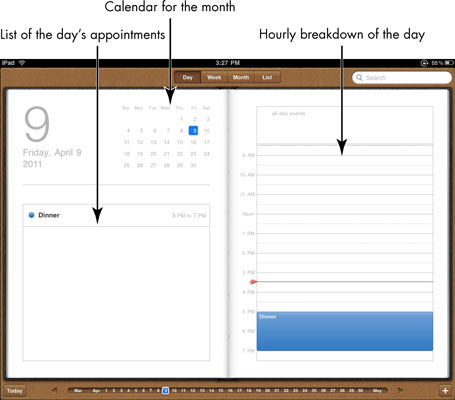 25
Tap the Day button at the top of the screen.
Today's appointments are displayed in order by time on the left page, along with a calendar for the month, and an hourly breakdown of the day on the right page. The horizontal line on the hourly breakdown indicates the current time. To change to a different day, tap a day on the monthly calendar.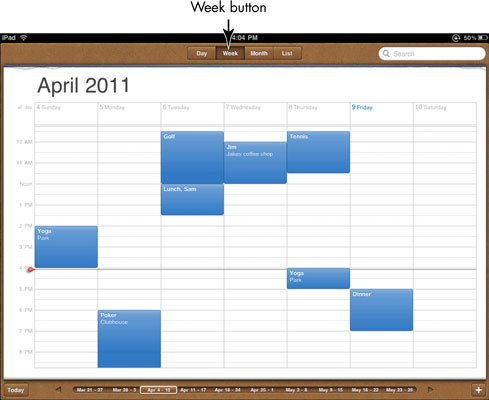 35
Tap the Week button.
Appointments for the current week are displayed. In this view, appointments appear with times listed along the left side of the screen.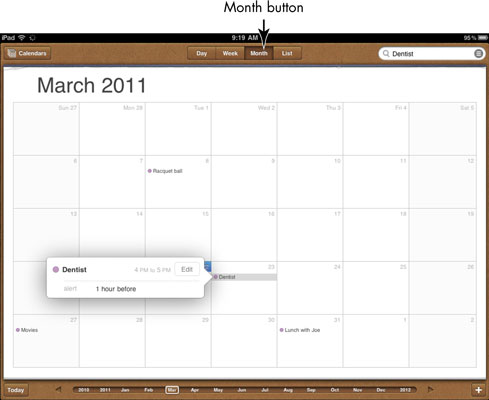 45
Tap the Month button.
An overview of your busy month is displayed. In this view, the timing of each event is not displayed, but you can spot your busiest days and see which ones have room to squeeze in one more event.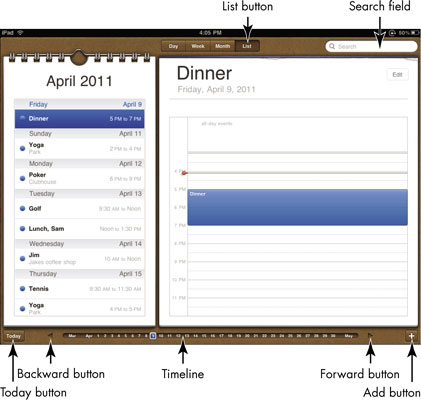 55
Tap the List button.
The Calendar changes to List view, which displays your daily calendar with a list of all commitments for the month to the left of it. You can use the Timeline at the bottom of every view to move from the current day, week, or month to another. Simply tap the day, week, or month you want to display.
You can also tap the Forward or Backward button (the arrows) on either side of the Timeline to move forward or backward one day, week, or month at a time. Tap the Today button to jump back to the current day, week, or month.