For Seniors: Explore iTunes on the iPad 2
For Seniors: Explore iTunes on the iPad 2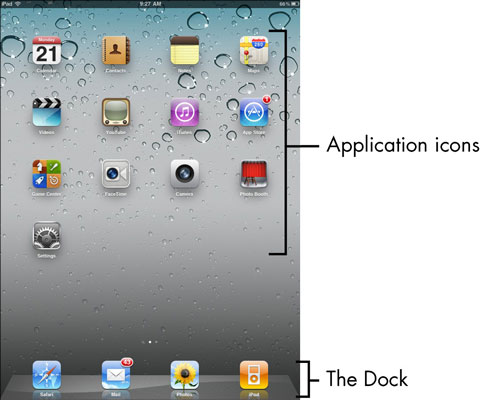 18
Tap the iTunes icon on the Home screen.
The iTunes app starts.

28
If you're not already signed in to iTunes, you'll be prompted to do so. Enter your password and tap OK.
iTunes displays its opening screen.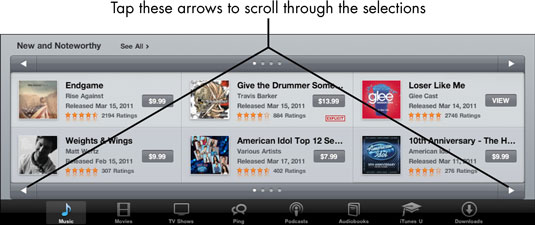 38
Tap the Music button in the row of buttons at the bottom of the screen, if it's not already selected.
Featured music selections appear. Tap the Next or Previous arrow to scroll the Featured selections. Tap the See All link to see additional selections in a genre/category or by an artist.

48
Search for an item by tapping the Search field and entering a search term.
As you type, a list of suggested search terms appear. You can tap one or ignore the list and tap the Search button on the keyboard.

58
Tap the Top Charts or Genius buttons
If you tap the Top Charts button, a list of best-selling songs and albums is displayed. If you tap the Genius button, iTunes displays recommended selections for purchase based on previous purchases. To use the Genius playlist feature, you must turn it on in iTunes on your computer.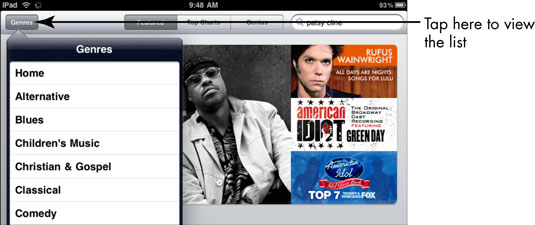 68
Tap the Genre/Categories button.
A list of genres/categories appears. Select one to display media in that genre/category.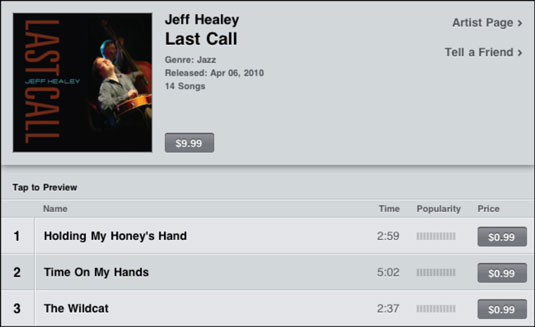 78
Tap any other listed item.
A description page appears, listing the price of the item and various other details. If you find a selection you like, tap the Tell a Friend link to send an email with the details.

88
Tap Artist Page.
A page appears, listing more offerings by the same artist(s) as this item. For a movie however, you must tap the name of someone in the movie credits to see more of that person's work.