How To Add Web E-Mail to iPad
How To Add Web E-Mail to iPad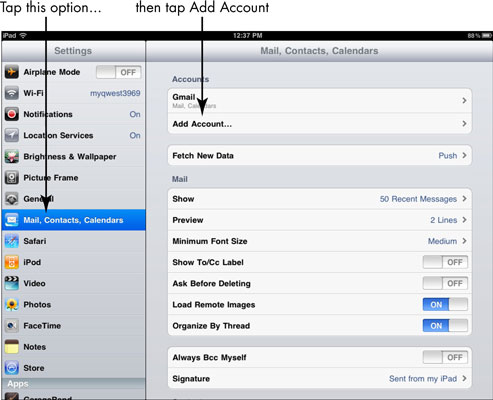 15
Tap the Settings icon on the Home screen, then tap Mail, Contacts, Calendars.
The mail, contacts, and calendar options appear.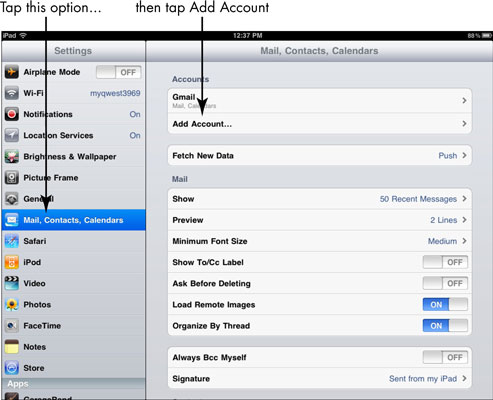 25
Tap Add Account.
A list of e-mail providers appears.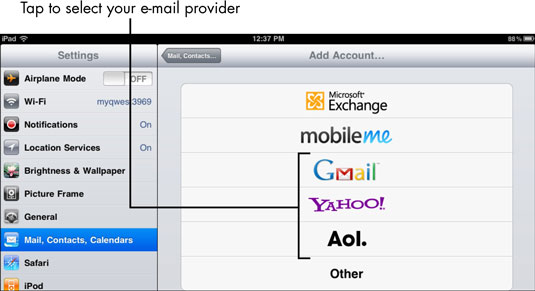 35
Tap Gmail, Yahoo! Mail, or AOL.
A dialog box in which you can enter your account information appears.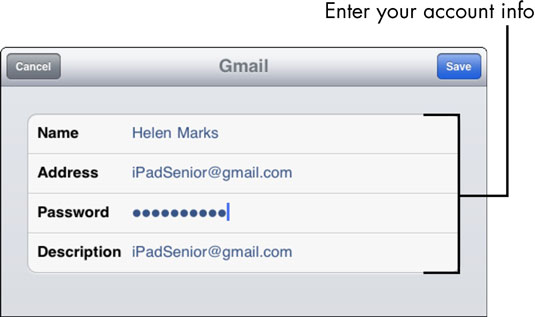 45
Enter your e-mail account information.
Type your name, e-mail address, and password for the account in the spaces provided. Type a description that will help you identify the account. A description is especially useful if you have multiple e-mail accounts.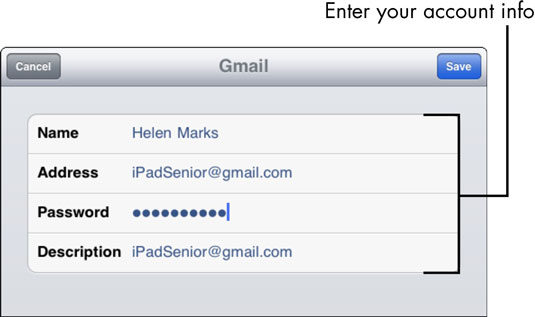 55
Tap Save.
The account is saved and you can now open it on your iPad using Mail.