How To Set Up a Windows 8.1 Mail App
How To Set Up a Windows 8.1 Mail App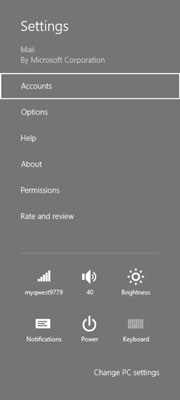 14
Click the Mail tile on the Start screen.
Press Win+I and click the Accounts link.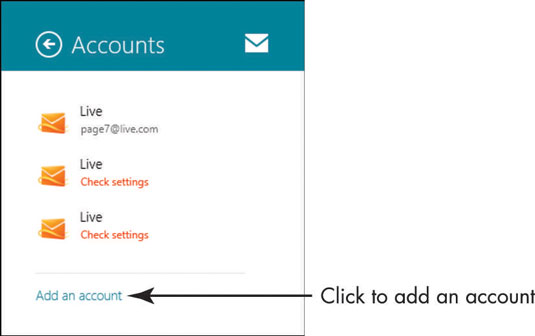 24
Click the Add an Account link.
You should see provider options that you can add to your account. Remember: If you have your computer set up for multiple users, you only need to add the accounts that you personally use. Other users have the same option.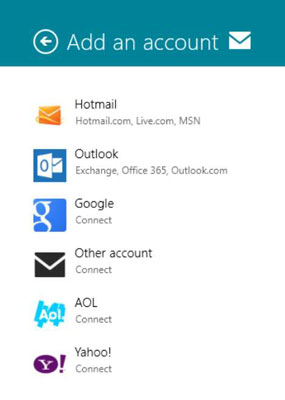 34
Click a provider option.
Another window will appear prompting you for information.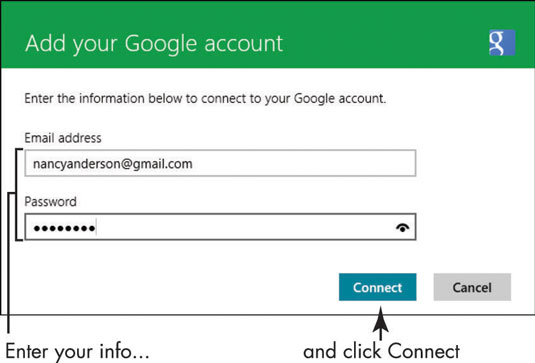 44
In the resulting window, enter the account address and your password and click Connect.
Mail takes a moment to set up the account. Click the account in the list of accounts on the left side of the Mail screen to open its inbox and view messages. You can manage your account from the Mail screen.